Fred Willard busted for alleged lewd conduct at a XXX movie theater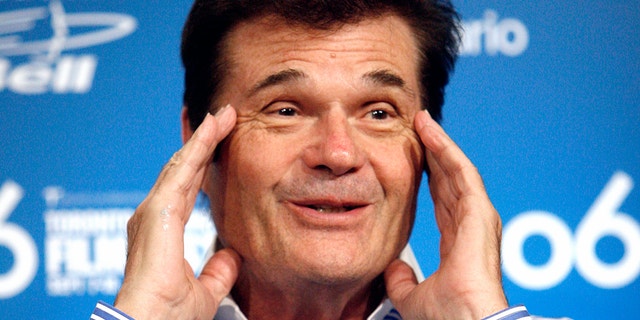 Comedic actor Fred Willard was arrested by Hollywood under-cover vice squad officers in an adult movie theater Wednesday night after he allegedly exposed himself.
Willard was charged with lewd conduct during a routine inspection by the officers of the adult movie house called the Tiki Theatre.
The arrested was made at 8:50pm Wednesday night after officers observed Willard allegedly engaged in lewd conduct. He was transported to the Hollywood LAPD station where he was booked and released.
Willard's attorney, Paul Takakjian defended his client to Fox411 Thursday, saying "With all do respect to the individual officer, our belief that Fred did nothing in any violation of any law. We will be working vigorously to clear his name in this matter."
READ: Jimmy Kimmel's funniest Emmy Nominations jokes.
Even so, the arrest appears to already have cost Willard a job. The public TV station in Boston announced Thursday it was suspending its work with Willard, who had narrated a series called "Market Warriors."
"Given the unfortunate news reported today, effective immediately Fred Willard no longer will be involved with the `Market Warriors' series," WGBH spokeswoman Jeanne Hopkins said.
The arrest sounds similar to that of actor Paul Reubens, aka Pee Wee Herman, who was arrested in a XXX movie theater in 1991 for indecent exposure. The arrest derailed Reubens' career.
Willard, 72, has starred in "Anchorman: The Legend of Ron Burgundy" and several of the ensemble movies direct by Christopher Guest, including "Best in Show" and "A Mighty Wind."
Willard started his career as an ensemble player in the improv-comedy group Ace Trucking Company. He also co-starred in the TV series "Fernwood Tonight."
As for which movie Willard was watching, there are three films in rotation at the theater, "Follow Me 2," a XXX parody of "The Client List," and "Step Dad No. 2," TMZ reports.
According to TMZ, Willard is also "rumored" to be in pre-production for a movie entitled "The Yank."