'Mad Men,' 'American Horror Story' lead pack of Primetime Emmy nominees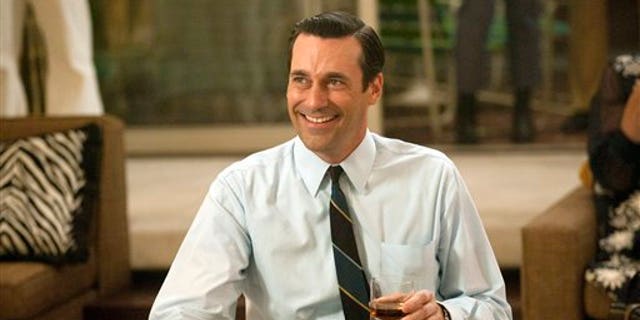 The nominations for the 64th Primetime Emmy Awards are out, with AMC's "Mad Men" and FX's "American Horror Story" leading the pack with 17 nominations each.
"Mad Men," AMC's bleak period drama of 1960s America, has a chance to set a new record as the most honored television drama in history.
"Modern Family," honored as best comedy series for the past two years, was the sitcom leader with 14 bids, but the category also saw an infusion of girl power.
Breakout comedies with women at their center -- in fashion after the box-office success of "Bridesmaids" -- proved alluring to Emmy voters.
"Girls," creator-star Lena Dunham's darkly comedic coming-of-age New York story, received a best comedy nod and an acting nomination for its star, Lena Dunham. Zooey Deschanel's offbeat charm in "New Girl" earned her an acting bid.
"Girls" is HBO's "current spin on `Sex and the City,' which was a strong past Emmy favorite," said Tom O'Neil, editor of the Gold Derby awards website.
Emmy darling Julia Louis-Dreyfus, with past wins for "Seinfeld" and "New Adventures of Old Christine," earned an acting nod for "Veep," which received a best comedy nomination.
Betty White, 90, brought her brand of female empowerment to the nominations, earning a best reality series host nod for "Betty White's Off Their Rockers." A no-show in the category was perennial winner Jeff Probst of "Survivor."
Top nominations were announced by Kerry Washington of "Scandal" and by Jimmy Kimmel, who will host the awards and who filled in Thursday for Nick Offerman of "Parks and Recreation," who was held up by weather-related travel delays on the East Coast.
"This is a sex dream, isn't it?" joked Kimmel, ABC's late-night host, who arrived on stage at the TV academy dressed in pajamas.
The Emmy ceremony is scheduled to air on ABC on Sept. 23.
Academy voters paid tribute to the late Kathryn Joosten, who received a supporting actress bid for her role as Wisteria Lane neighbor Karen McClusky in "Desperate Housewives." Joosten, who had won two Emmys for the role, died in June of lung cancer.
The rest of the show's stars failed to make the Emmy cut for its eighth and final season. Hugh Laurie, whose show "House" also wrapped after eight years, didn't get a last shot at winning a trophy for his cranky Dr. House.
"American Idol," TV's top-rated talent show, was shut out of the best reality series contest, although Ryan Seacrest was nominated as host.
Competition for "Mad Men" and "Downton Abbey" includes national security drama "Homeland," prohibition-era crime saga "Boardwalk Empire," teacher-turned-drugmaker tale "Breaking Bad" and the elaborate fantasy "Game of Thrones," based on George R.R. Martin's novels.
Besides "Modern Family," "Girls" and "Veep," comedy series nominees include "The Big Bang Theory," "30 Rock" and "Curb Your Enthusiasm."
The Associated Press contributed to this report.