Frances McDormand reunited with Oscar after it's stolen during after-party; suspect in custody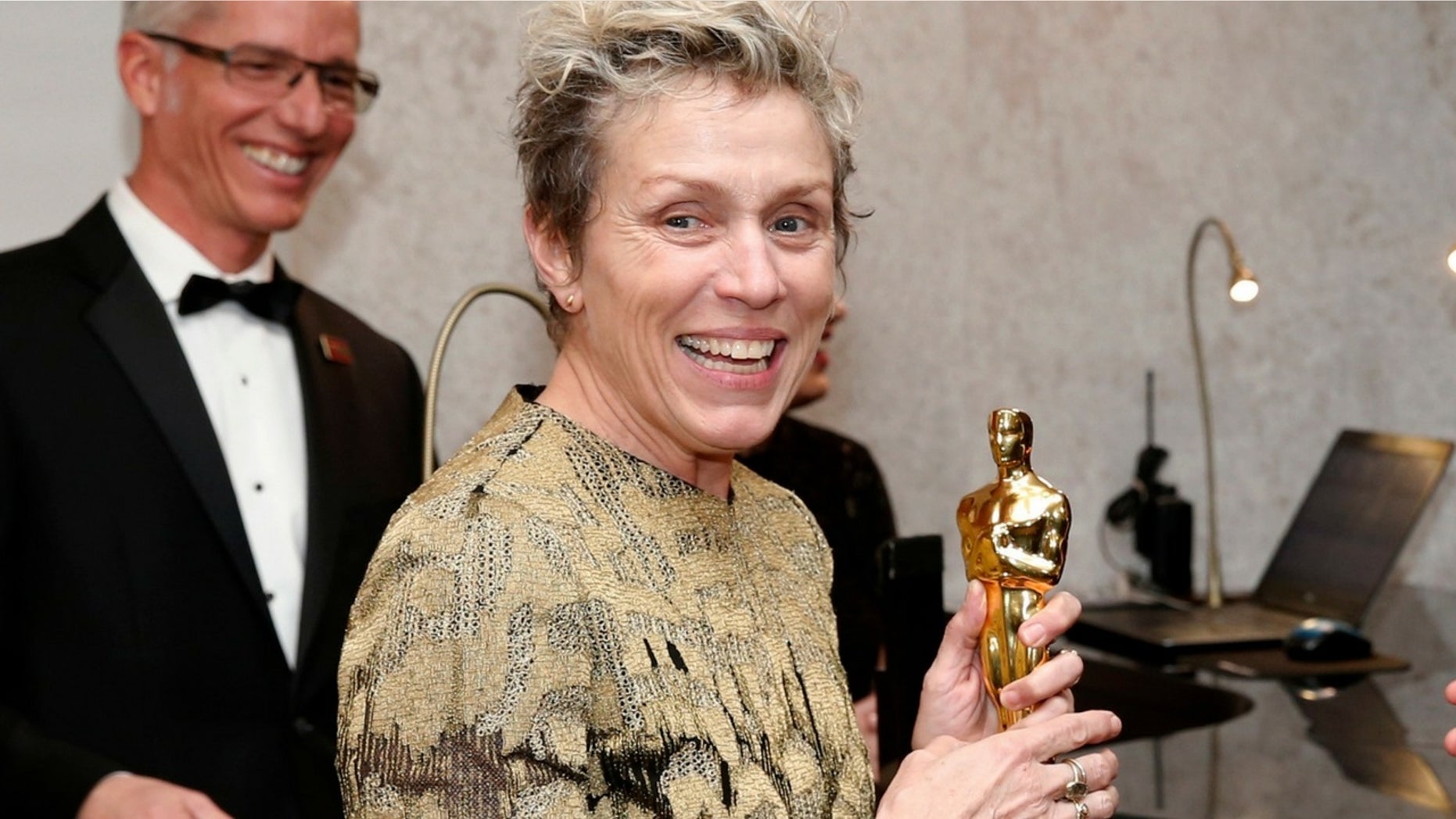 Frances McDormand has been reunited with her best actress Academy Award after it was snatched during a post-Oscar party Sunday.
McDormand, 60, fresh off her Oscar win for her portrayal of Mildred Hayes in "Three Billboards Outside Ebbing, Missouri," was upset after her award was snatched from her table while celebrating at the Governors Ball on Sunday night, TMZ reported.
TMZ reported the man who allegedly stole the award was arrested. Security was dispatched to find the Academy Award, which had McDormand's named engraved on it, after it went missing. Winning recipients of the award get their names engraved on it at the Governors Ball.
The New York Times reported security at the ball were looking for a man who was photographed with the statuette. Wolfgang Puck's photographer was reportedly able to stop the man before he left with the Oscar. McDormand allegedly said to let the thief go but security turned him in to Los Angeles police.
Police identified the suspect as Terry Bryant, 47. He was arrested on suspicion of felony grand theft and is being held on $20,000 bail.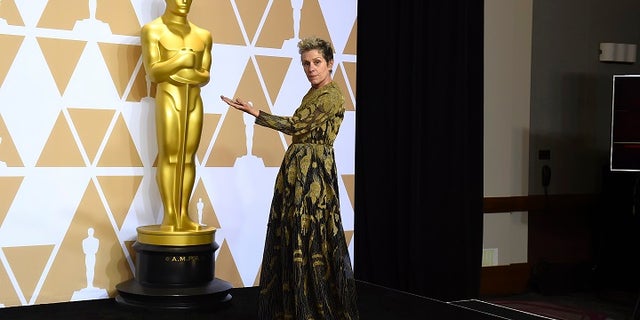 As noted by ABC News, Bryant posted a video to Facebook Sunday night -- with the caption "My Oscar baby" -- in which he proudly holds the Oscar in his hand, kisses it and claims his "team got this tonight. This is mine. We got it tonight, baby."
"I can't believe I got this," Bryant said of the award, which he seemed to say he won for "best producer" in "music."
As he asks what parties everyone is attending next, Bryant appears to boast of the Oscar — "You know what, I can't believe I got this" — and asks who wants to congratulate him. Partygoers then give him praise and ask to touch the award.
FRANCES MCDORMAND INVITES ALL FEMALE OSCARS NOMINEES TO STAND DURING BEST ACTRESS SPEECH
The "Fargo" star's representative, Simon Halls, confirmed the trophy was returned to McDormand.
"Fran and Oscar are happily reunited and are enjoying an In-N-Out burger together," Halls said in a statement to USA Today.
EVERYTHING TO KNOW ABOUT THE OSCARS
McDormand won her best actress Academy Award Sunday for her portrayal of grieving mother Mildred Hayes in "Three Billboards Outside Ebbing, Missouri." McDormand won her first best actress Oscar in 1997 for the film "Fargo." She was also nominated for her roles in "Mississippi Burning," "Almost Famous" and "North Country."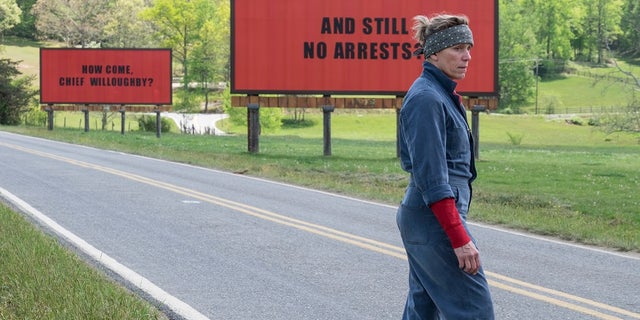 During her acceptance speech, McDormand asked all the female Oscar nominees to stand with her.
"The filmmakers, the producers, the directors, the writers, the cinematographers, the composers, the songwriters, the designers, come on," McDormand called out. "Look around, look around...because we all have stories to tell and projects we need financed."
The Associated Press contributed to this report.