Frances Bean Cobain says her 'dynamic' with dad, Kurt Cobain, is 'probably more similar to a fan's'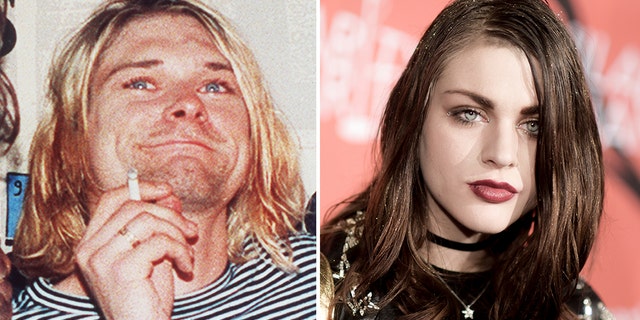 Frances Bean Cobain was only 1½ years old when her father, Kurt Cobain, committed suicide in 1994. However, the only daughter of the late Nirvana frontman says that her dad is still present "every day" of her life.
"He's unavoidable in my life, I see a Nirvana shirt every day," Frances said while attending the "Museum of Style Icons' Growing Up Kurt Cobain" exhibition in Ireland on Tuesday, according to Reuters via UK's Daily Mail.
"My dynamic with Kurt is probably more similar to a fan's dynamic as there's almost like an untouchable thing. All the information I have [about him] is from stories. He's there every day of my life," added Frances, 25, who was joined by her grandmother Wendy O'Connor and aunt Kim Cobain.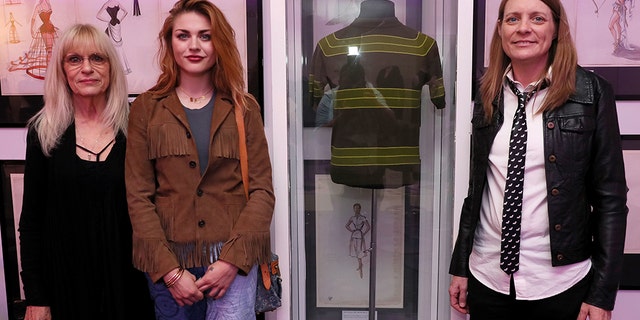 The visual artist went on to say that "on some days it feels a little frustrating."
"Like I've had emotional breakdowns in Ubers and he's come on [the radio] and I've been like, "I needed you so much right now," Frances admitted. "It plays out on different days in different ways."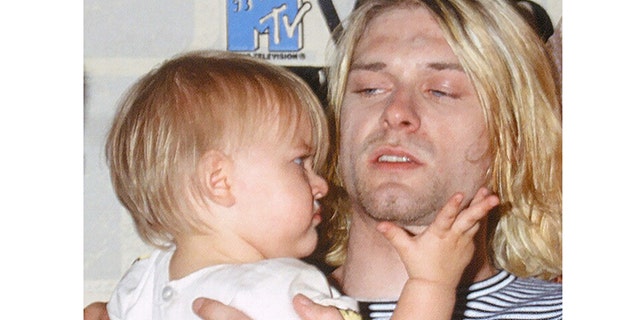 Frances, who revealed earlier this year her battle with addiction and celebrated being sober for two years, also shared her thoughts on mental health and addiction.
"There is an association that is shameful and it shouldn't be," she told Reuters.
"It's taboo ... despite the fact that it is present in our society every single day. And I think that in Europe it is a little less taboo, I think in America it is very, very frowned upon."
As for what her late father would have thought about the current political climate of the United States, Frances told the outlet, "The violation of basic human rights that seems to be a prevalent theme in our country right now ... I would like to believe that Kurt wouldn't have stood for that or accepted that."