'Facts of Life' cast reunite to talk show's impact, sitcoms and George Clooney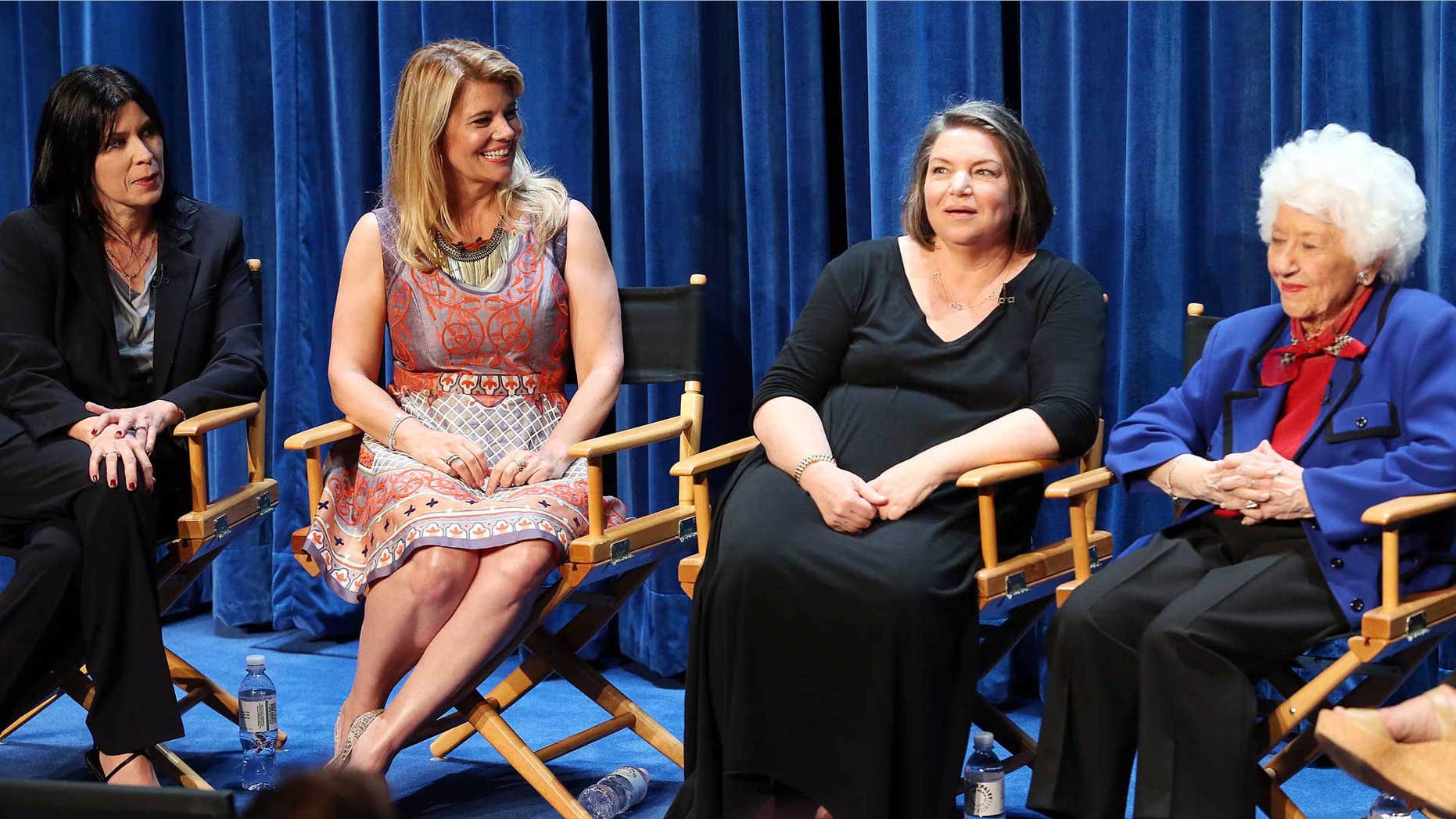 It's been 35 years since the NBC show premiered, but fans were still nostalgic to gather Sept. 15  at the Paley Center for Media in Beverly Hills to talk the good, talk the bad and everything else you might have about "The Facts of Life," the groundbreaking sitcom about the goings-on at an all-girls boarding school and the housemother who watched over them.
Although Kim Fields, who played Tootie, couldn't make it, her co-stars Nancy McKeon, Lisa Whelchel, Mindy Cohn and Charlotte Rae were in attendance for a panel discussion, with Rae getting a standing ovation upon her entrance.
An anomaly for its time, the sitcom created by Dick Clair and Jenna McMahon had an almost all-female cast and also didn't shy away from "very special episodes" that over its nine-year run covered everything from suicide to sex to family drama to disabilities. The Paley Center screened an episode that dealt with the last one (The first "Cousin Geri" episode where Geri Jewell, an actress who has cerebral palsy, played Whelchel's character's cousin. She would go on to be a series regular, making her the first actor with a disability to have a regular role on a primetime series). As a special treat for the audience, Jewell joined the cast onstage part way through the panel.
"It was an amazing thing that happened in my life and it changed my life in 180 degrees," said Jewell. "Lisa Whelchel, I love her and cherish her with all my heart. I remember we had to do that dance thing [in the episode]. I couldn't dance if my life depended on it … she rehearsed with me for hours until I got it down."
The show was also a rare example of one that succeeded after a major revamp, as many of the younger actresses in its first season didn't return after some fine-tuning. The women on the panel said they kept in touch with many of them and, Cohn pointed out, one of them was Molly Ringwald and she went on to be successful movie star.
But, of course, Ringwald wasn't the only "Facts of Life" alum to become exceedingly famous; it was also one of the first major acting jobs for George Clooney. Whelchel even shared a kiss on screen with the now-silver fox, although she admitted in an interview a few years ago that she didn't remember it.
"I am all for repressed memories, why I repressed that one I don't know," she said, adding that her memory had to be jogged via the wonders of YouTube. "I've since watched that episode several times. I'm sure this is not any commentary on how good a kisser he is. Let's just make that clear."
The younger cast members also talked their auditions stories. Cohn confirmed that she was discovered during a research expedition Rae and others took to what is now Los Angeles' Harvard-Westlake School. She had no previous acting experience and thought she'd be a doctor before that meeting.
"You must have been scared shitless," responded Rae, well aware of how much fun an audience can have seeing a beloved matriarchal character. She also said she thought most sitcoms today were "crap" and punctuated her comments by reminding the audience that she's not really Mrs. Garrett.
Despite her salty tongue, Rae says the number one thing she still gets from fans is a request for a hug.
Shout! Factory will release "The Facts of Life: The Complete Series" on DVD on Dec. 16.
WATCH: Break Time: Cheryl Burke's last hurrah?