Exclusive: Young Mariel Hemingway had to rebuff Woody Allen's advances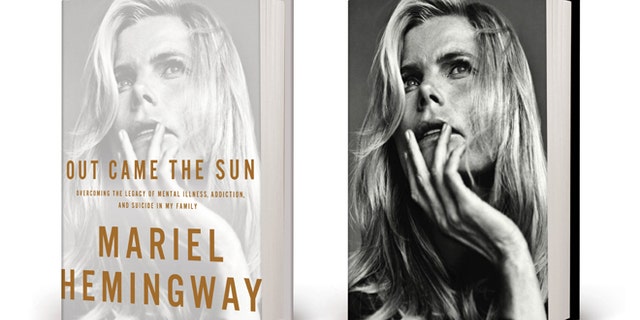 Long before anyone raised questions about his conduct with young women, Woody Allen had designs on an 18-year-old: Mariel Hemingway.
She had just starred as his teenage girlfriend in the 1979 movie "Manhattan" when the famed film director flew out to her parents' home in Idaho. As Hemingway recalls in her forthcoming memoir "Out Came the Sun," Allen repeatedly said he wanted to take her to Paris. And that made her very nervous.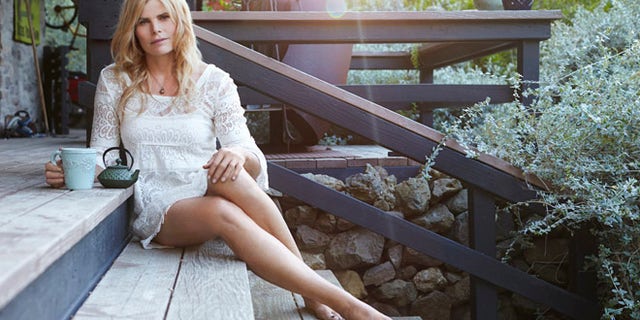 "Our relationship was platonic, but I started to see that he had a kind of crush on me, though I dismissed it as the kind of thing that seemed to happen any time middle-aged men got around young women," writes Hemingway, who was so inexperienced that she was embarrassed by the sex talk in the film. She warned her parents "that I didn't know what the arrangement was going to be, that I wasn't sure if I was even going to have my own room. Woody hadn't said that. He hadn't even hinted it. But I wanted them to put their foot down. They didn't. They kept lightly encouraging me." Allen was then in his mid-forties.
Hemingway woke up in the middle of the night "with the certain knowledge that I was an idiot. No one was going to get their own room. His plan, such as it was, involved being with me." She shook him awake in the guest room and demanded:
"I'm not going to get my own room, am I?" As Allen fumbled for his glasses, Hemingway informed him: "I can't go to Paris with you."
He called for his private jet the next morning and left Idaho.
(Allen's personal life, of course, has been mired in controversy. The director has strongly denied allegations by his ex-girlfriend Mia Farrow that he sexually assaulted his adopted daughter, Dylan, when she was 7, and no charges were ever brought. Allen started dating Soon-Yi Previn, Farrow's adopted daughter, when she was a young woman, and they are now married.)
"Out Came the Sun" is remarkably candid about Hemingway's struggles: With mental illness in her family (her legendary grandfather Ernest and her sister Margaux are among those who committed suicide). With her food and body image issues. With her crumbling marriage. With her roller-coaster movie career. This is anything but a gauzy celebrity memoir, as Hemingway shines a harsh light on her own scars and mistakes. (She is also publishing a companion volume about her troubled childhood, "Invisible Girl," aimed at young women.)
Hemingway has emerged as a crusader on her signature issue, speaking at a mental health conference in Washington keynoted by Hillary Clinton. In describing how her parents' alcoholism devastated the family, Hemingway defends her father against those who "use words like 'violation' and even, sometimes, 'molestation'" of his children because there is no proof. Such a narrow focus on sexual abuse, she says, "obscures and trivializes the hundreds of other ways that a family can betray a child, most of which are far more nuanced and complex, more interwoven into everyday life…
"You could make a real argument that my mother's behavior was just as sick if not more so, that her relentless criticism put conditions on ordinary affection."
In the book, published by Regan Arts, the actress also illuminates the industry's casting-couch culture by revealing a series of leading men and directors who hit on her. The book at times reads like a sitcom about Hollywood harassment.
When Hemingway had the lead role as a Playboy playmate in "Star 80," written and directed by Bob Fosse, they were drinking one night at the Beverly Hills Hotel and Fosse wanted to go upstairs: "The elevator let us off at my floor. I let us into my room. And then, for the next fifteen minutes, I ran rings around the couch while Bob Fosse chased me for purposes of sex. 'I have a boyfriend,' I said.
"That didn't dissuade him one bit…'Well, I'm not interested,' I said.
"This stopped him for a moment. He steadied himself on the couch and looked at me. "I have never not [blanked] my leading lady,' he said.
Hemingway's retort: "Meet the first."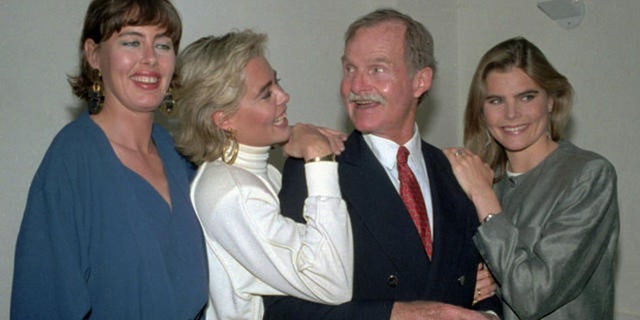 And then there was her discussion of a movie project with Robert DeNiro. The actor was "fat and unpleasant," she says, and "started to hit on me. I started to see what I was dealing with, which was a guy who had no interest in the movie I was describing, who had come across town only because some young actress had invited him, who was probably thinking about getting laid."
Hemingway did have an affair with Robert Towne, the screenwriter of her film "Personal Best," after writing him a thank-you letter once the movie had wrapped. But when she decided to break it off, he turned brutal:
"Well, let me tell you about you. You're not who you think you are. You aren't talented. You look strange. I didn't even want you for 'Personal Best.' You should probably pick a second career now, because you're not going to make it in this business. And that's just professional. Personally, it's even worse — do you know how sick and twisted your relationship with your mother is?"
On another movie set, for "Falling From Grace," Hemingway fell for John Cougar Mellencamp, kissed him a few times, and later told her husband Stephen she was in love with the musician. Stephen said she should have just had an affair without telling him, and then disclosed that he had cheated on her. Hemingway's description of the slow dissolution of her marriage is excruciating, especially when her husband got cancer and they went to therapy. "Sometimes," he told her, "I feel like you wanted me to get sick, because then you'd be able to get free."
The roots of Mariel's fixation on mental health are clear in this book as she struggled with one sister whose own brief movie stardom ended in drug abuse, depression and death (Margaux), and another (Muffet) diagnosed with bipolar schizophrenia. "I am a Hemingway, and to me, that means that I have a ticket to understanding a world of darkness, of courage, of sadness, of excitement, and — at times — of complete lunacy. And yet, other people with other names feel these things too. It may just be that they don't have an American myth to which they can connect themselves."
Despite the weirdness of her long-ago encounter with Woody Allen, Hemingway showed up for last year's Golden Globes to help honor him with a lifetime achievement award. Hemingway was nervous before the event, which Allen boycotted. They will always be linked on the big screen, and in the popular imagination, the image of a fresh-faced teen sharing a milkshake with the neurotic actor — and in her private memory of the offer she managed to refuse.