Ex-Elmo puppeteer says he's pleased that 3 NYC lawsuits against him were dismissed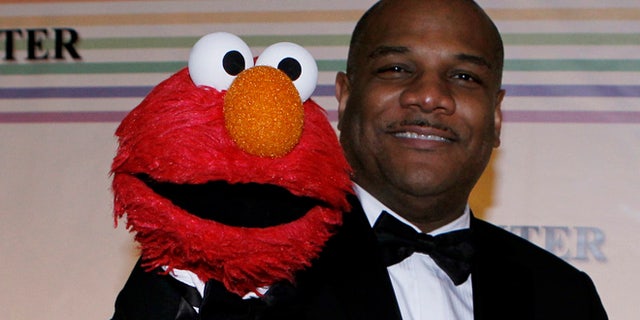 NEW YORK – Three lawsuits brought by men who said former Elmo puppeteer Kevin Clash sexually abused them when they were underage were tossed out by a judge who said in a decision published Monday that the men waited too long to sue.
U.S. District Judge John G. Koeltl said the claims must be barred because they came more than six years after the men reasonably should have realized that the physical and emotional injuries they're suing over were caused by alleged encounters with Clash. The judge also noted that each man had been over the age of 18 for more than three years before the lawsuits were filed.
Clash was the man behind Elmo, the popular furry red monster, for 28 years.
Attorneys for the men promised an appeal while Clash said through his lawyer that he hoped the ruling would help him recover personally and professionally.
One other lawsuit is pending in Pennsylvania.
Clash resigned from "Sesame Street" in November after college student Cecil Singleton sued him for more than $5 million, accusing Clash of having sex with him when he was 15.
At the time, Clash said he was leaving his job because "personal matters have diverted attention away from the important work `Sesame Street' is doing."
Singleton's lawsuit was among those thrown out Monday. Koeltl also rejected lawsuits brought by Kevin Kiadii, who claimed that Clash initiated contact with him on a gay chat line in 2004 when he was 16, and a third person, a Florida resident, who remained anonymous in his lawsuit as he claimed that Clash befriended him in late 1995 or early 1996 when he was 16 or 17.
The Associated Press generally doesn't identify people alleging sex crimes, but both Singleton and Kiadii have widely publicized their accusations, including giving several interviews and, in Singleton's case, a news conference.
Sex with a person under age 17 is a felony in New York if the perpetrator is 21 or older.
Koeltl said Singleton's claim expired in 2009, Kiadii's claim became time-barred at some point between 2008 and 2010 and the case brought anonymously would have expired between 2000 and 2002.
Adam D. Horowitz, an attorney for the men who brought the lawsuits, noted that the case was dismissed only on statute of limitations grounds.
"It should not be viewed as a vindication for Kevin Clash or a determination that he is innocent," Horowitz said. He added that lawyers were "still hearing from more of his alleged victims."
Jeff Herman, another lawyer for the plaintiffs, said in a statement: "This is the first battle. We plan to appeal the decision and continue the fight to be a voice for victims."
Herman called the statute of limitations "an arbitrary timeline that silences victims" and demonstrates "the need for a window in New York to allow victims to have their day in court."
Michael G. Berger, Clash's attorney, called the ruling an "important step" for helping Clash to move on. He said Clash was pleased.
"As we have maintained all along, our goal has been to put these spurious claims behind him, so that Kevin can go about the business of reclaiming his personal life and his professional standing," Berger said in a statement. The lawyer noted that Clash, a native of Dundalk, Md., won three Emmys last month.
"Kevin is looking forward to a time in the near future when he can tell his story free of innuendo and false claims," he said.
In the ruling, the judge said that the time in which someone must bring a lawsuit accumulates after the victimization rather than when the individual realizes subsequent psychological harm.
Otherwise, he said, plaintiffs could make claims decades later. He also said the plaintiffs cannot retroactively benefit from a change in law in March that extends the statute of limitations to 10 years.
"While the plaintiffs may not have recognized the extent of their injuries, they were aware of the defendant's conduct toward them and could have brought claims," Koeltl wrote.
The Manhattan judge noted that many courts have similarly refused to delay the counting of time toward the statute of limitations when someone claims they recently made the connection between abuse and the resulting injuries.