Emily Blunt asked husband John Krasinski to fire another actress so she could appear in 'Quiet Place' film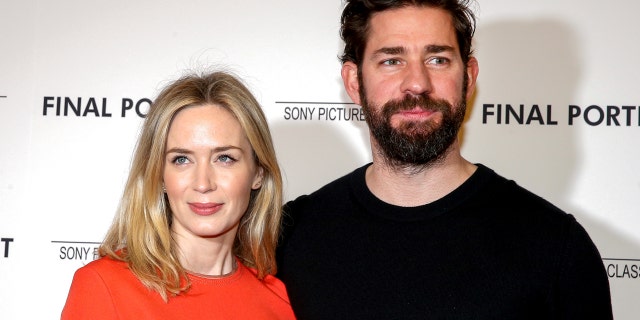 Emily Blunt has revealed she forced her husband to fire a rival actress in order to make way for her appearance in the film.
Appearing on the first episode of the new season of the UK's "The Graham Norton Show," Blunt, who stars in the horror film "A Quiet Place," said she initially wasn't interested in starring in the film and suggested a friend of hers to take the role instead.
Blunt would not name the actress but described her as a "good friend."
The movie was directed and co-written by husband John Krasinski.
"We had just had our second child (Violet) and I was about to do Mary Poppins and so I was in a sort of general feeling of joy, I didn't know if I wanted to go towards the darkness of the pitch that he'd given me," she said.
With Krasinski by her side, she said she "mentioned a friend of mine" and suggested he "should call so and so."
Krasinksi replied: "So and so was so good."
Despite his call to the actress, Blunt said that as soon as she read the script for the film she approached her husband and said: "You need to call her and fire her."
Blunt said she was still friends with the actress "until the movie comes out."
"You didn't send her a script admittedly, she wasn't hired," Blunt defended.
The "Mary Poppins" remake, entitled "Mary Poppins Returns," will take place in 1930s London and sees the magical nanny returning to visit the now grown Michael and Jane Banks and help them "rediscover the joy and wonder missing in their lives."
Blunt will be joined by her "Into The Woods" co-star Meryl Streep as well as Colin Firth, Hamilton's Lin Manuel Miranda, Emily Mortimer and Ben Whishaw.
Dick Van Dyke will also make a featured appearance.
The "Mary Poppins" sequel is scheduled to hit theaters in December 2018.