Earth, Wind & Fire's Philip Bailey: I have an ongoing relationship with Christ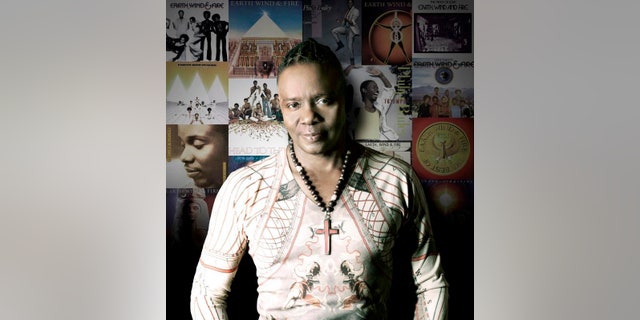 NEWYou can now listen to Fox News articles!
Earth, Wind & Fire's singer Philip Bailey has written a memoir called "Shining Star: Braving the Elements of Earth, Wind & Fire." It's a heartfelt recollection of Bailey's life, the incredible success of the band and his fame outside the group, achieved with the duet "Easy Lover" with Phil Collins. The 63-year-old singer who has an incredible five-octave range spoke to FOX411 about his career and becoming born-again Christian.
FOX411: You write about rediscovering your Christianity.
Bailey: It was something that really happened more progressively. God had always been beckoning me. Early on as a kid, I just felt a strange and close connection with the Divine and then later on it became a more personal thing through my Christian witnesses, people in my life who got a chance to talk to me, bring me to the knowledge of Jesus.
FOX411: You studied the Bible while on tour?
Bailey: Leon Patillo who's a minister and gospel singer used to be Santana's lead singer. Earth, Wind & Fire were touring with Santana and it was just around the time that I had bought a Bible and we were on the road together. We met and he asked us, did we know anything about it. On that six week tour he taught us through the book of John. That's how our relationship began. I have a relationship with Christ and it is ongoing. I study my Bible, I do fellowship at a Church, it's a life thing.
FOX411: Do you go to church every week?
Bailey: I sure do.
FOX411: And what fellowship do you have?
Bailey: I have a group of guys, friends of mine that I have been praying with on Saturday mornings at 6 o'clock with for over 35 years. Even when I'm going through airports, whatever, 6 o'clock West Coast time, where ever I am, they're going to call and I'm going to know that they're going to be on the line. They happen to be my best friends. Two of them are pastors. One of them is an attorney and an elder at his church. Fellowshipping really is about loving all people of like mind, affirming your faith in that relationship.
FOX411: Six sounds a little early.
Bailey: (Laughs) It's not a religious thing. Six o'clock happens to be the time we chose because it's before everything else gets started. It's when you first wake up in the morning. The best and freshest time of your day. We chose 6 o'clock because in all likelihood all the different households wouldn't be up yet and we get a chance to talk. We talk about everything. [We] need to write a book about our men's fellowship because we've seen each other go through so many different things in these 35 years. It's really very interesting.
FOX411: You write that when you were younger and singing you had a lot of women which initially was exciting but then you felt used.
Bailey: That's kind of how the song "Reasons" was written. A conversation me and Maurice (White, founder of Earth, Wind & Fire) were having about this subject and we were asking the question, what is the substance of sexual relations and what they really mean.
FOX411: When you see younger performers misbehaving do you wish you could just sit them down and give them a Bible?
Bailey: I think I would probably want to give them a life talk. In actuality, people have to live and grow. I don't know if they would listen anyway. I watch a lot of very talented people who are doing their thing nowadays and they get so full of themselves after two or three records. They don't think about 20, 30 years down the line. You just have to wish the best for them.
For us 42 years later, it's still a great treat to do what I love, still be sought after world wide. The music has allowed me to see the world, make a lot of friends and learn a lot about life.