Dorothy Lamour never forgot her impoverished childhood, loved honoring troops, says son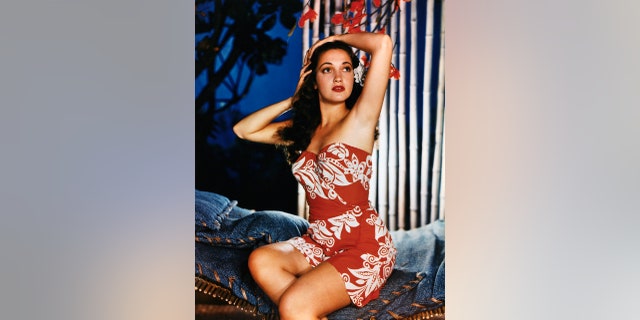 Sultry screen siren Dorothy Lamour didn't seem interested in collecting awards in Hollywood — she was too busy collecting stamps.
The New Orleans native, who tantalized audiences with her signature sarongs in the big screen during cinema's golden era, and famously teamed up with Bob Hope and Bing Crosby for seven "road" comedies, passed away in 1996 at age 81 from a heart attack.
Her son still vividly remembers not the popular pinup during World War II, but the beloved mother with the quirky habit.
"She loved to collect S&H Green Stamps to paste into her stamp books," Lamour's son, Richard Howard, recently told Closer Weekly for the magazine's latest issue.
"When they were filled, she'd take them to the five and dime redemption center to claim her prize, and she'd have coffee while she chatted it up with the locals," he added.
Howard, 68, explained that despite her stardom, Lamour never forgot her humble Louisiana roots. He revealed that, long before the starlet found fame, her mother once used curtains off their windows to make her a dress for a high school dance.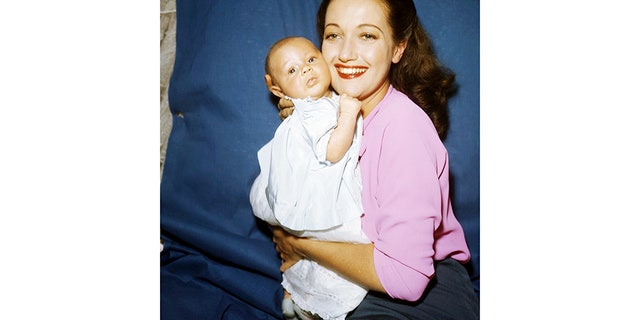 "She was a true rags-to-riches success story," Howard told the magazine. "I'm pretty sure [their poverty] inspired her to get the heck out of that environment."
The Los Angeles Times reported Lamour was forced to drop out of school during her teens and sell real estate junkets to help her family get by. She also started to learn secretarial skills in hopes of boosting her income. However, her beauty caught the eye of the pageant world.
In 1931, Lamour became Miss New Orleans and headed off to Chicago, where she attempted to pursue a career as a big band singer. Closer Weekly also shared Lamour did a brief stint as an elevator operator at Marshal Field department store before she won an audition with band leader Herbie Kay.
Kay fell head over heels for the beauty queen and the couple married in 1935, a year before they headed off to Hollywood. And when Lamour famously wore a sarong in 1936's "The Jungle Princess," she instantly became a sensation. She was nicknamed "the sarong girl."
"Heck, it's better than being known as the sweater girl," she once joked. "I had my gimmick. Every gal has to have one to become a big attraction."
Kay and Lamour ultimately divorced in 1939. Lamour would find love again, not with an entertainer, but with Air Force Capt. William "Bill" Howard. The pair married in 1943 and the union lasted until Bill's death in 1978.
During World War II, Lamour was also nicknamed "the bond bombshell" for selling $300 million worth of bonds for the war effort. She was also hailed by Life Magazine as the "No. 1 Army pinup girl."'
"I collected $9 million in cash in the first six days and $31 million by the end of my first tour," Lamour once proudly recalled about selling war bonds.
The New York Times added Lamour was so successful as a saleswoman that the government put a private railroad car at her disposal for her bond tours. She was also frequently seen at the Hollywood Canteen, a nightclub for servicemen founded by stars Bette Davis and John Garfield, where she spent many hours dancing and bonding with G.I.'s.
"She loved this country and wanted to do what she could to help," said Howard. "Selling those bonds and marrying my dad, those were the happiest times of her life."
But Lamour's proudest achievement? "Having a family," said Howard.
And the star, who never forgot her roots, made sure her children didn't receive the Hollywood treatment at home.
"She made [my brother and I] make our beds, clean the house, and do our chores," said Howard. "My mom led by example, never acting like a pampered woman. She was even her own secretary and publicity agent! She managed her career, marriage and children with grace, class and dignity."
While Lamour's career slowed down so she could focus on her family, she never gave up acting. Her last film appearance was in 1987's "Creepshow 2."
When Lamour was once asked why her career went inactive after she became a mother, the actress didn't hesitate to set the record straight.
"Inactive?" she questioned. "Is that how you describe giving birth to two great sons? What you call inactivity, I call maternity!"