Dermot Mulroney gets candid on Julia Roberts reunion, embraces possible 'My Best Friend's Wedding' sequel
Dermot Mulroney has reunited with Julia Roberts and for the actor, it really does feel good.
The real-life besties are working together once again in "Homecoming," a psychological thriller series on Amazon. Roberts, 51, stars as Heidi Bergman, a caseworker at a secret government facility. Mulroney, rekindling their on-screen chemistry, plays Anthony, her boyfriend.
The two stars first appeared together in the 1997 romantic comedy "My Best Friend's Wedding," followed by "August: Osage County" in 2013.
Mulroney told Fox News he doesn't mind the public's fascination with the pair. In fact, he's proud to share the screen with his beloved friend again.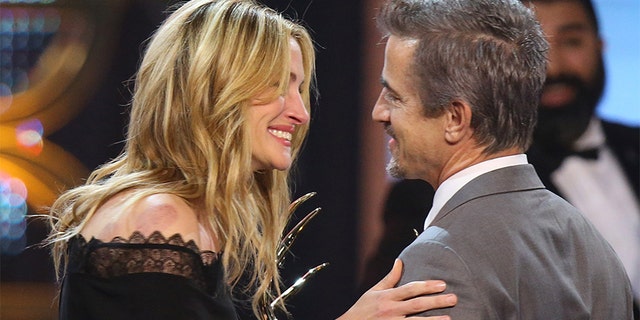 "I never mind being asked because she's such a delightful topic to discuss," said the 55-year-old about Roberts. "In 'Homecoming,' she and I are in a couple, only a few, fantastic scenes in this great piece. So I was privileged to go around with her again and other great talented actors in that."
The duo recently stirred headlines for revealing they would be open to creating a "My Best Friend's Wedding" sequel. The movie tells the story of Julianne Potter (Roberts) who realizes she's in love with her best friend Michael O'Neal (Mulroney) after he announces his engagement to the much younger Kimberly Wallace (Cameron Diaz). Potter than sets out to sabotage the engagement with painfully hilarious results.
Mulroney admitted he's not exactly sure what it would take for a sequel to happen, even with the film's two stars on board. However, he's eager to discover where their characters would be today.
"I don't know what it will take," he explained. "If all it took was for everyone to ask us and wish it to be, then it would be done. So thank everyone for their ongoing wishing and hoping, right? But I don't know where [those characters] would be. Divorce is in the mix, same-sex marriages, anything could happen, right?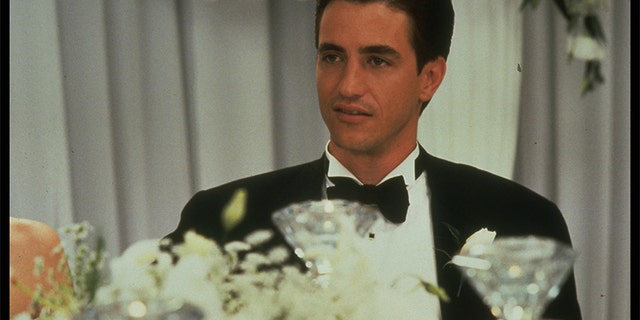 "They're great beloved characters. It's so rewarding for me that people continue to imagine that story, maybe going a different way. It just shows what a great classic that movie really always has been."
Still, Mulroney has been keeping busy these days. In addition to "Homecoming," the actor is also appearing in "Flesh & Blood," the second installment of Hulu's monthly, holiday-themed horror series "Into the Dark." Mulroney said he went from one series to another at the beginning of this year.
"Shooting 'Flesh & Blood' was a real physical undertaking," he admitted. "When you see it, you'll see that it's [an] extremely dark, horror movie where you see a small family really fracturing… So it wasn't a very enjoyable shoot. [But] it was interesting and terrific…. [And] 'Homecoming' then took on a different tone. So to go from one role to the other has always been fantastic for me, to flip from role to role."
However, fans are also eager to see Mulroney get together with another star — Dylan McDermott. Both were once the subject of the SNL game-show sketch titled "Dylan McDermott or Dermot Mulroney?" and both also worked with Roberts.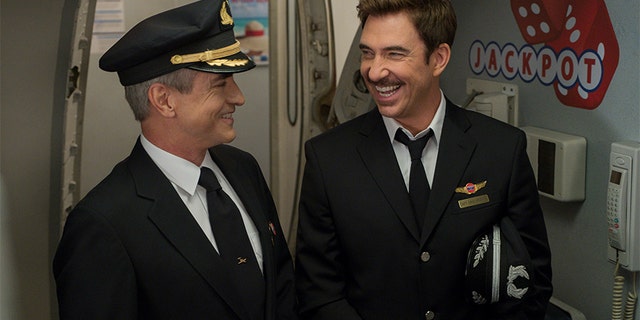 Mulroney said he would be open to co-starring with the 57-year-old actor in a film.
"I got to know Dylan McDermott finally… last year when we shot 'L.A. to Vegas,'" explained Mulroney. "[I] had a great time with him and getting to know him. So we should cook up something pretty funny."
Despite Mulroney's lasting career in Hollywood, which first began in 1986, many fans remember him best for his brief role on "Friends" in 2003, when he played Gavin Mitchell, who shared a short-lived romance with Rachel Green (Jennifer Aniston). In 2016, he told UK's Express he was being recognized by younger viewers for his "obscure appearance" in the sitcom and claimed, "I didn't even know who Gavin was till I figured it out."
Mulroney clarified that he never forgot playing Gavin and still vividly remembers kissing Aniston, now 49, during one steamy balcony scene.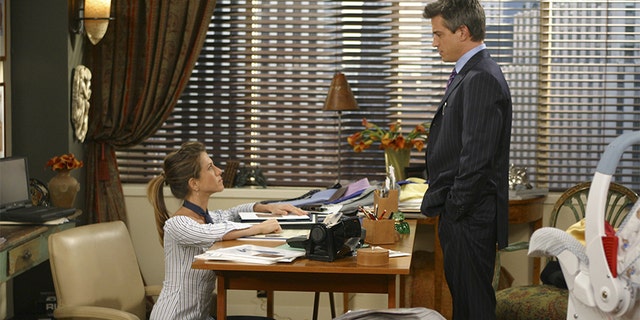 "I think that I neglected to remember the name of the character," he said. "I had a great time working on that show…. It was only a brief appearance, but what I learned is that 'Friends' is such a powerful show. Maybe in the last year or two, it was released on a streaming service, so it was watched all over again by a new age group.
"I was recognized for what I remember being kind of a minor role, quite frequently, so I was commenting on that, the way that parts can come back after many years now, in a way that they couldn't before… I would never forget [playing Gavin]. I had an incredible time working with those actors… It was a great time to be on 'Friends.'"
Some reports also insisted Mulroney regretted not playing up his heartthrob status early on in his career. The star shared that while he should have considered playing a few more romantic comedies, he doesn't mind the direction he's now heading.
"I think at the time, I probably would've resisted it," he said. "But looking back, I can see that that period of time when great romantic comedies were being made was temporary. Who knew that we would find it so difficult to make great romantic comedies? Obviously, I'm aging out of those types of roles anyway, but had I known then what I know now, I might've focused on getting a few more of those done."
As for what the future holds for Mulroney? He may be heading to the dark side on screen for now, but he's just as eager to embark on the next chapter.
"I have been really able to play such a wide variety of characters over the years that I couldn't ask for more variety," he said. "I like not knowing what's coming next… The unknown is around the corner for me."