Dennis Quaid calls Natasha Richardson 'a beautiful person,' says her death 'devastated' him
"Parent Trap" star Dennis Quaid has opened up about working with the late Natasha Richardson in the '90s film.
"Now you hit my heart. She was such a beautiful person, such a beautiful, beautiful person. Just none of that, that actor stuff, prima donna stuff," Quaid said in a recent interview with Us Weekly. "Someone easy to work with and such a great sense of humor."
The 64-year-old actor famously starred alongside Richardson as parents Elizabeth James and Nick Parker in the remake of the classic 1961 "Parent Trap," starring Hayley Mills.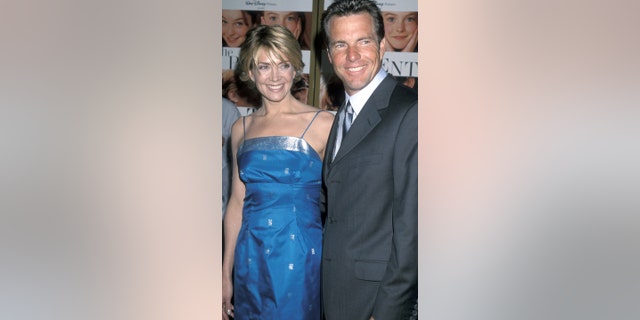 In the movie, the pair are tricked into getting back together by their 11-year-old twin daughters, which in the later version were both played by Lindsay Lohan.
A little more than a decade after the film's release, Richardson, who was married to Irish actor Liam Neeson, died after a freak accident while skiing in Montreal, Canada.
The actress hit her head during a ski lesson but was fine after the accident, though she complained of a headache. She was later rushed to a New York hospital where she died at the age of 45 of an epidural hematoma.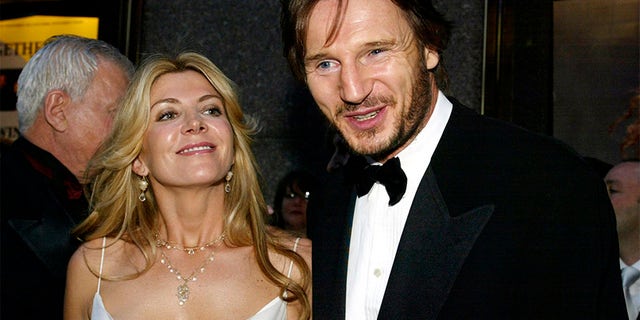 "When that accident happened, it just devastated me and so many other people," Quaid recalled. "She had such a beautiful love, married life with Liam, and two beautiful boys. She always had a smile on her face when she came to work. That really affected everyone around her."
The "The Rookie" actor and the stars of "The Parent Trap" recently made headlines as the iconic Nancy Meyers-directed flick celebrated its 20th anniversary.
Quaid, who said he was a fan of the original film, recalled starring in the 1998 movie and reflected on the impact it had on families.
"Things start to go by so quick. That movie just keeps going on and on and on," Quaid said. "You know, the first one was made with Hayley Mills. I think I was about 10 years old when I saw it. Brian Keith played the dad in that. Hayley Mills, oh my gosh, I had such a crush on her. But, 'The Parent Trap' was made during the time of VHS. When it came out on VHS I think every parent in America used it as a babysitter while they were at home. So many kids saw that like 40 or 50 times."
The actor also recently opened up to Fox News about his upcoming role where he will star as former President Ronald Reagan in a biopic of his life.
"[I'm] really, really nervous," Quaid admitted to Fox News. "When I got offered the role about four months ago, I couldn't give them an answer. I had a shiver of fear go up my spine. I don't really feel that I look like Ronald Reagan. But usually, that shiver of fear is a sign to me that I should do something because it takes me out of my comfort zone."
But despite having some intial insecurities about playing the iconic president, he decided to take on the role and said he looks forward to bringing Reagan back to life on screen.
"I'm fascinated by Ronald Reagan," he said. "And we do share a couple of traits. He had an optimistic, sunny disposition way of looking at life. And we're both actors. He has an incredible life story. A story that I think most people really don't know. They think they know the man, but they don't."
Fox News' Stephanie Nolasco contributed to this report.