Comedian sued for turning men with tickets away from her women-only show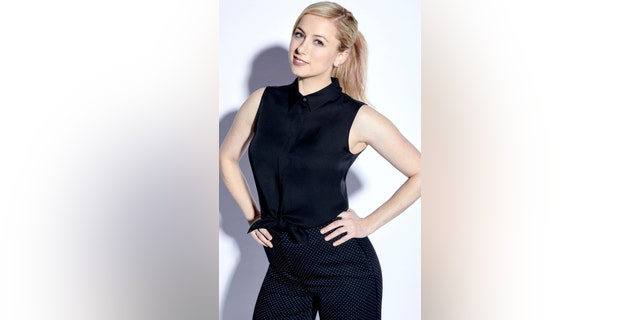 Former "Last Comic Standing" winner Iliza Shlesinger is reportedly being sued after hosting a comedy show in Los Angeles that didn't allow men to attend. Now, she's facing rhetoric likening one man's incident to the Civil Rights movement.
The Hollywood Reporter obtained legal documents in which a man named George St. George alleges he purchased two tickets to the comedian's Nov. 13 show, titled "Girls Night In WIth Iliza -- No Boys Allowed." When he arrived to pick them up at will call, he was told that he would have to sit in the back of the theater because of his gender. He and a friend went to get food and, when they returned, were told that Shlesinger and the theater had decided that no men would be admitted to the show, and they were offered a refund for their ticket.
"Girls' Night In is a hybrid stand up show and interactive discussion between Iliza and the women in the audience aimed at giving women a place to vent in a supportive, fun and inclusive environment," the event's description reads. "She invites women of all walks of life to come, laugh with her and at her and be ready to share and feel safe for an awesome night of comedy and love."
Shlesinger, who spent the holidays entertaining soldiers overseas, gave Fox News the following comment on the matter.
"Since this is a legal matter, I'm unable to comment to the specifics of this lawsuit. I will say that of the many shows I do throughout the year, Girls Night In was a singular evening that encouraged women to get together, talk and laugh about the things we go through as well as donate some money to Planned Parenthood. It's unfortunate that this has now become an issue."
In the documents, St. George, 21, called the situation "repugnant" and went on to claim that the show, "repudiated hundreds of years of women's struggles to be viewed as being equal to men and is typical of old-fashioned sexism that might also advise a young woman that her best chance for a happy life is to ace her home economics class and learn how to make a queso dip from Velveeta to catch a good man."
As TMZ notes, St. George allegedly also compared his experience being turned away to the Montgomery City Lines bus boycott, sparked by Rosa Parks in Alabama in 1955. He also questioned how the show was different from a "Caucasian Night" or "Heterosexual Night."