Clint Eastwood sues medical company over patents, report says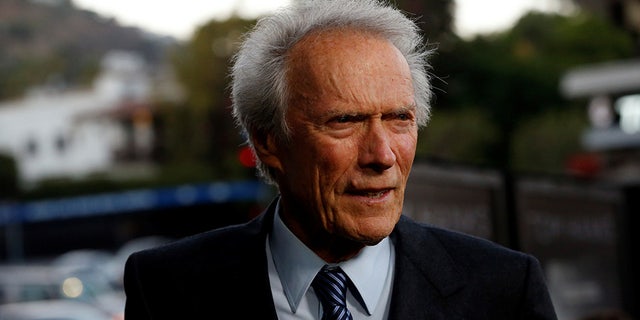 NEWYou can now listen to Fox News articles!
Hollywood legend Clint Eastwood reportedly filed a lawsuit Tuesday against a medical company, accusing the group of manipulating a business deal in order to acquire research patents.
Eastwood was an investor and shareholder for Dr. Harry Demopoulos and his company, Antioxidant Pharmaceuticals Corporation, before it was merged under a new company, Molecular Defenses Corporation, according to The Hollywood Reporter, citing the complaint.
The lawsuit was filed against Molecular Defenses and its head, Kevin Davis, the outlet said.
Prior to his death, Demopoulos reportedly focused research on the supplement glutathione.
In the lawsuit, the actor claimed that at the end of 2015 Demopoulos' company underwent the "allegedly voluntary restructuring" into Molecular Defenses Corporation, according to THR.
But by the beginning of the following year, Demopoulos had a stroke, THR said, and, according to the lawsuit, "it was at this tragic time when Defendants pounced, seizing Dr. Demopoulos' business (and six U.S. glutathione patents) for their own ends."
CAROL CHANNING REVEALS SHE REFUSED TO SAY THE F-WORD FOR LAUGHS
As the researcher was working to improve his health, the lawsuit alleged that Molecular Defenses had an agreement drawn up that was "purportedly signed by Dr. Demopoulos by his 'Attorney in Fact' – providing for the assignment of the six U.S. glutathione patents from APC to Defendant Molecular Defense Holdings, LLC in exchange for membership rights in this Defendant-entity," according to THR.
And in the lawsuit, the actor reportedly claimed that unbeknownst to him, Demopoulos' company had previously disbanded more than a decade earlier and their properties were not disbursed to investors.
"Dr. Demopoulos passed away a short time later, leaving unfinished (and in shambles) his alleged efforts to consolidate his business and account for the resulting rights and equity owed the shareholders," The Hollywood Reporter quoted the lawsuit as saying.
Since Demopoulos became ill, the lawsuit reportedly asserts that the Eastwood trust has made "herculean efforts" to get hold of material related to "the business operations, shareholders, and intellectual property of Dr. Demopoulos' companies."
KATHY GRIFFIN SUED BY NEIGHBOR FOR RECORDING HIM WITHOUT PERMISSION
Molecular Defenses Corporation is accused in the lawsuit of failing "to provide even the bare minimum," THR reported.
The plaintiffs claim that in the previous two years, the company has used "a strategy of inordinate delay with kind words, empty promises and the trickling of incomplete, contradictory, and the vaguest of information.
"All the while, during which time they solicited additional investments from the Eastwood Trust, Defendants have been working to develop and profit from all of the glutathione patents that rightfully belong to the shareholders of APC, including the Eastwood Trust," the lawsuit continued.
Through the complaint, Eastwood wants remedy for "swindling through outright usurpation, covert intellectual property transfers, and corporate shell games," according to The Hollywood Reporter.