Chevy Chase regularly made racist jokes to Donald Glover on 'Community' set, creator Dan Harmon says
Dan Harmon, the creator of the TV series "Community," claims Chevy Chase would make racist jokes directed at Donald Glover while filming the show.
In an interview with The New Yorker, Harmon alleged Chase would make the remarks in an attempt to throw Glover off while filming the NBC comedy.
"Chevy [Chase] was the first to realize how immensely gifted Donald was, and the way he expressed his jealousy was to try to throw Donald off," Harmon said. "I remember apologizing to Donald after a particularly rough night of Chevy's non-P.C. verbiage, and Donald said, 'I don't even worry about it.'"
CHEVY CHASE GETS INTO ROADSIDE FIGHT WITH YOUNG DRIVERS WHO HAD TO LOOK UP WHO HE WAS
Glover told The New Yorker he thought Chase was "thrashing in the water."
"I just saw Chevy as fighting time—a true artist has to be O.K. with his reign being over. I can't help him if he's thrashing in the water," Glover said. "But I know there's a human in there somewhere — he's almost too human."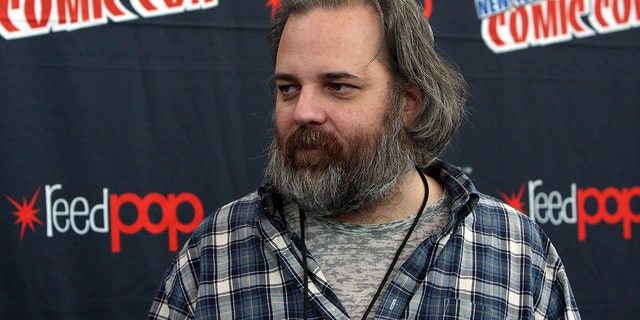 When The New Yorker asked Chase for a comment he said he was "saddened to hear" Glover "perceived me in that light."
ABC STAR RYAN SEACREST'S ALLEGED SEXUAL MISCONDUCT DETAILS REVEALED BY HIS ACCUSER
Glover, an accomplished singer who was recently nominated for five Grammys, has also won two Emmys and Golden Globes each for his work on "Atlanta." Glover created the show and also serves as a writer, director and actor on the hit FX comedic drama.
Chase and Glover worked together on "Community" for four seasons until Glover announced he would not return as a main character for the fifth season. Chase left the show after the fourth season. The "Saturday Night Live" alumnus had a highly publicized feud with Harmon before he decided to exit the show, Deadline reported. Chase was reportedly upset multiple times with the show's direction and working hours.
Harmon recently made headlines in January after he was accused of sexual misconduct by a former co-worker. Megan Ganz, a comedy writer who worked on "Community," alleged Harmon came on to her when they worked together. Harmon acknowledged the harassment and apologized, Vanity Fair reported.