Cher and Gregg Allman's marriage may have been doomed from the start, but the rocker never lost love for the singer.
Allman, a founding member of The Allman Brothers Band, passed away in 2017 at age 69. He is now featured in a new book by Alan Paul, "Brothers and Sisters: The Allman Brothers Band and the Inside Story of the Album That Defined the '70s." It takes a deep dive into the band's best-selling album, which is turning 50 in August.
The New York Times bestselling author interviewed numerous insiders over the years and highlights never-heard interviews from Kirk West, who spent over 20 years as the band's "Tour Mystic."
GREGG ALLMAN DEAD: SINGER, ORGANIST FOR THE ALLMAN BROTHERS BAND WAS 69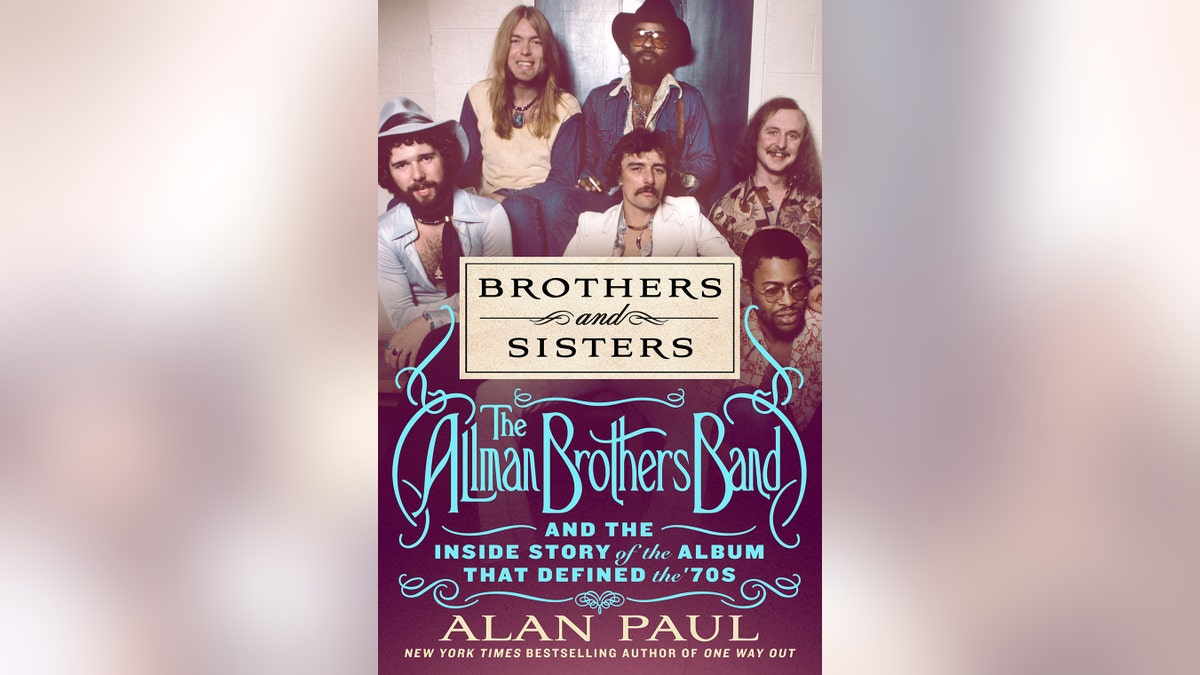 "I expected Cher to pass through in my writing," Paul told Fox News Digital. "I had access to these interviews by Kirk West who… was a tour manager, he was their archivist, he was their historian."
"He was writing a book in the '80s," Paul shared. "He had some incredible interviews with Gregg. In those interviews, Gregg talked extensively about Cher and his relationship. What was incredible was… Gregg didn't like to talk about Cher that much. People took that for disliking her, having aggression toward her, or something. I don't believe that was ever the case. I think it was the opposite."
"He never stopped loving her," Paul added.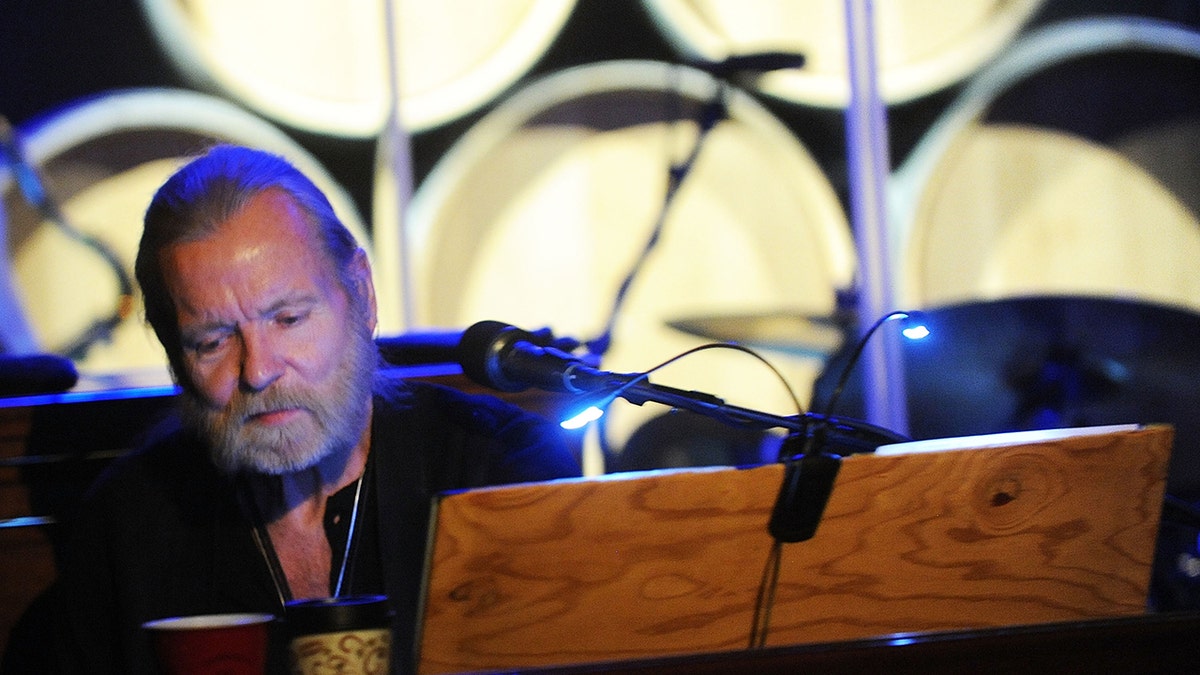 It was 1974 when Allman headed to the Troubadour in West Hollywood with his pal Chank Middleton. Allman caught the attention of Paulette Eghazarian, Cher's secretary. An excited Eghazarian told Cher she "had" to come to see Allman. Allman later wrote in his memoir "My Cross to Bear" that he suspected the singer went to see him "just to shut Paulette up."
Cher, who had no idea who Allman was, showed up with Eghazarian, as well as her sister, actress Tatum O' Neal and music executive David Geffen, Paul wrote. He noted that Allman had been "quietly infatuated" with Cher since 1967 when he saw her at the Whisky a Go Go.
And when Cher walked in with her posse, Allman couldn't keep his eyes off the star.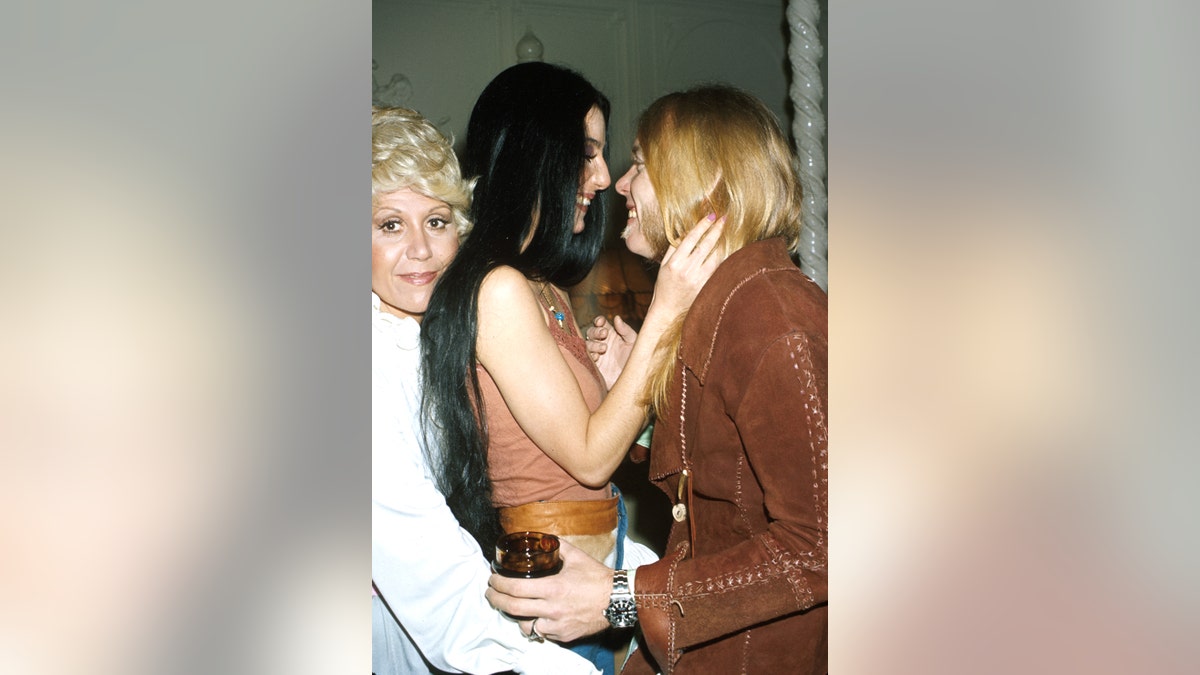 "I was so scared, and I tried not to look at her, but I could just barely make her out in front of the stage," Allman recalled, as quoted by Paul. "Suddenly, I was the groupie!"
After his performance, Allman wrote a note to Cher and coerced Middleton to deliver it. It read, "Dear lovely lady, I'm not supposed to play here another night, but if you could come back, I would deem it an honor to play for you tomorrow night." He didn't get a response. He then headed to Cher's table, said hello to everyone and then leaned down toward her.
"What's it gonna be?" he asked.
CLICK HERE TO SIGN UP FOR THE ENTERTAINMENT NEWSLETTER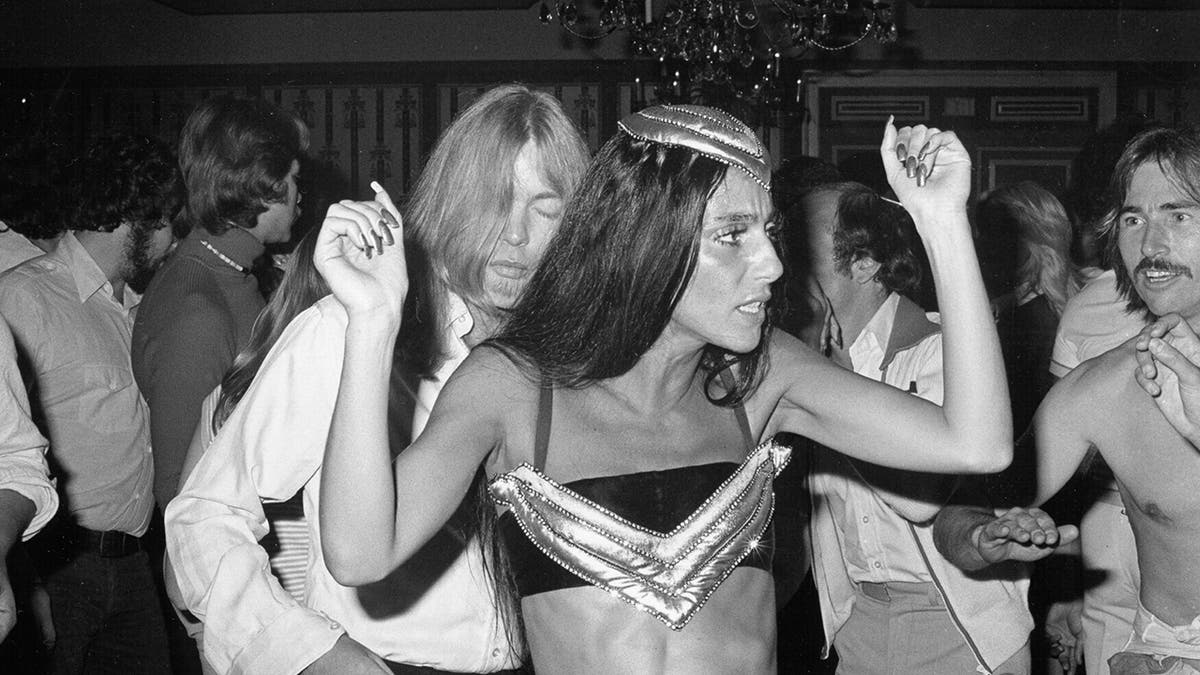 Cher replied, "I'll get back to you."
Paul wrote that Allman retreated to his dressing room, but after the club cleared out, Middleton told him Cher was still there. Allman quickly packed up his guitar and tried "to play it cool" as he approached her.
"Why don't we have dinner?" he asked.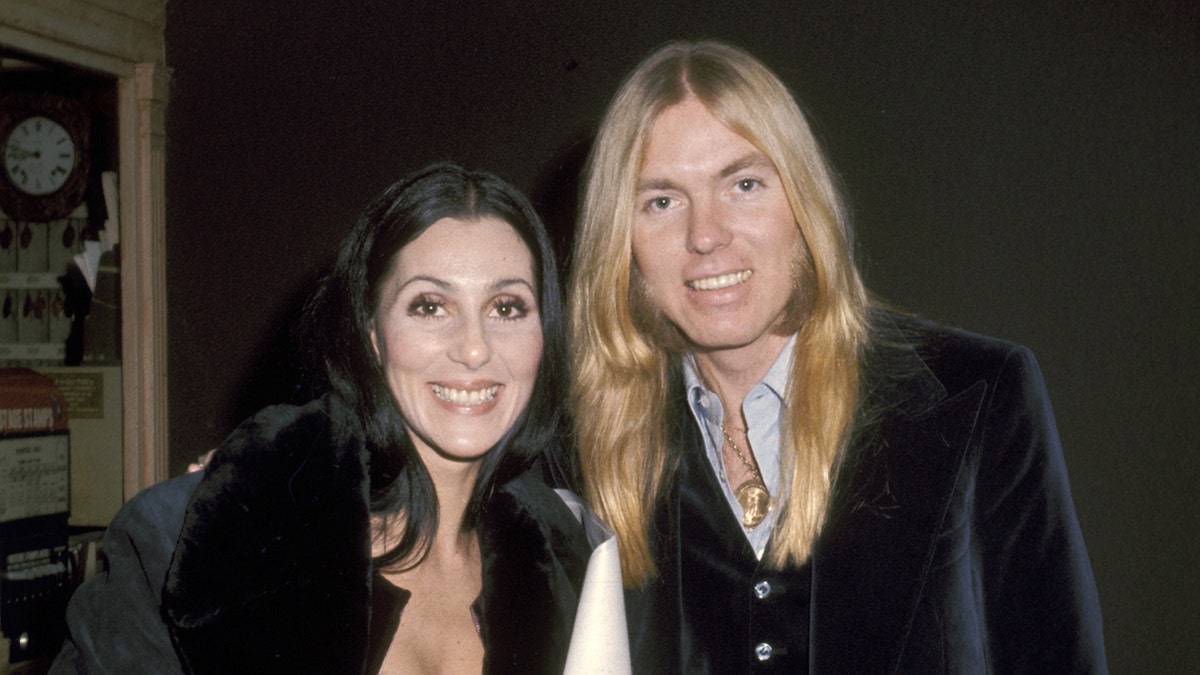 "I don't know. Call my secretary," said Cher.
Allman called Cher's secretary the next night. Their first date was described by Allman as "possibly the worst f—king date in the history of mankind." But Allman was determined. For their second date, the pair went dancing and "we fell in love."
It didn't take long for Allman to move into Cher's Beverly Hills mansion, Paul wrote. She warned him that the Hollywood press would devour him. He didn't care.
ROLLING STONES' KEITH RICHARDS' PAST LOVE LIFE PLAGUED BY HEROIN, FAME: AUTHOR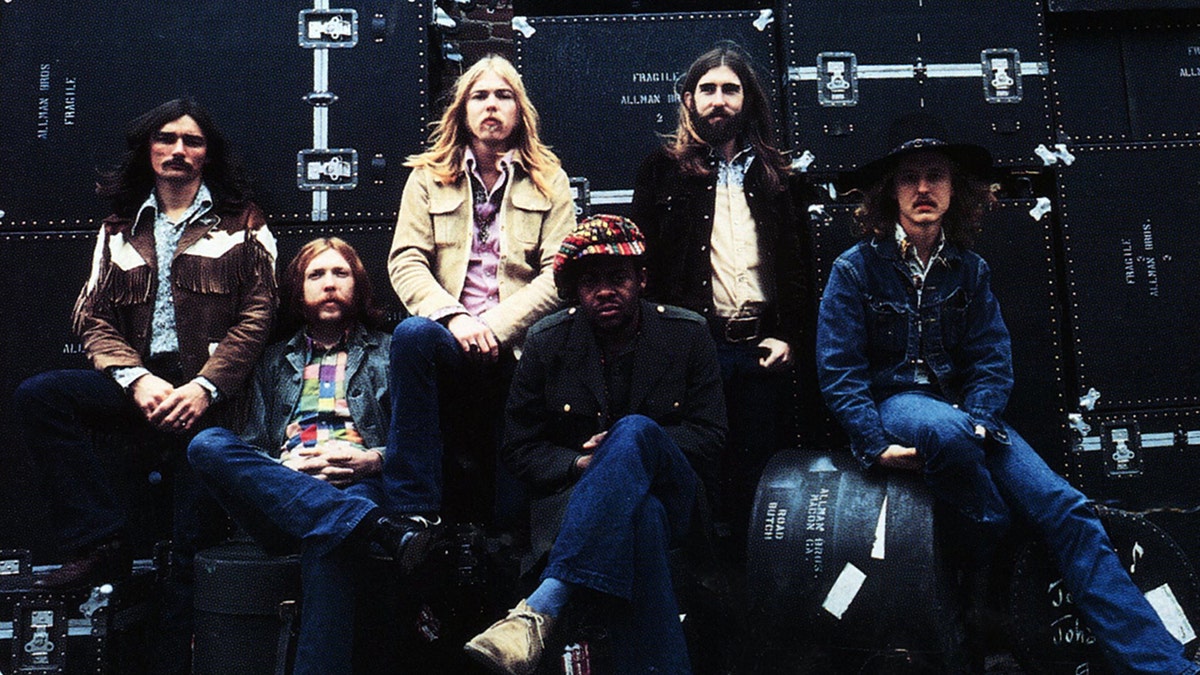 Paul said neither of them was prepared for what was to come.
"Gregg at the time was a full-blown drug addict, and he was struggling to overcome it," he explained. "He did go in and out of rehab several times. He had periods where he was able to overcome it. He talked about that very openly. Cher, even though she had been in Hollywood and a celebrity since she was 16-17, was quite naive. She didn't understand what that meant."
"Gregg at one point, early in their relationship, says to her, 'Just go home. Pretend this was a trip to Disneyland. It was fun while it lasted. Now go home,'" said Paul. "He couldn't bring himself to tell her he was an addict. Cher is completely crushed, angry, blown away. In her mind, everything is going great. She's basically like, 'What the hell's going on?'"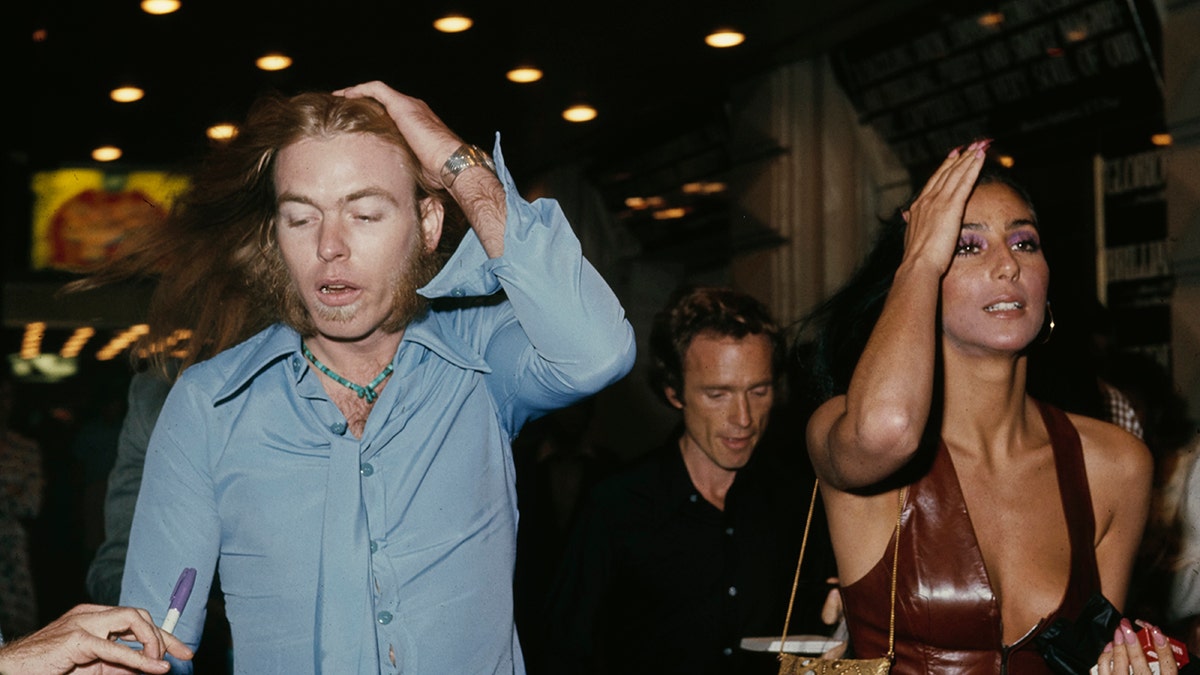 Paul alleged that Allman "cried for almost an hour" before he could muster up the courage to tell her, "I'm a junkie."
"The good news is I'm crazy mad in love with you, but the bad news is I have a problem," he told her.
An "unbothered" Cher allegedly said, "That's OK – we can beat that."
GREGG ALLMAN DEAD: CELEBRITIES REACT TO DEATH OF ROCK LEGEND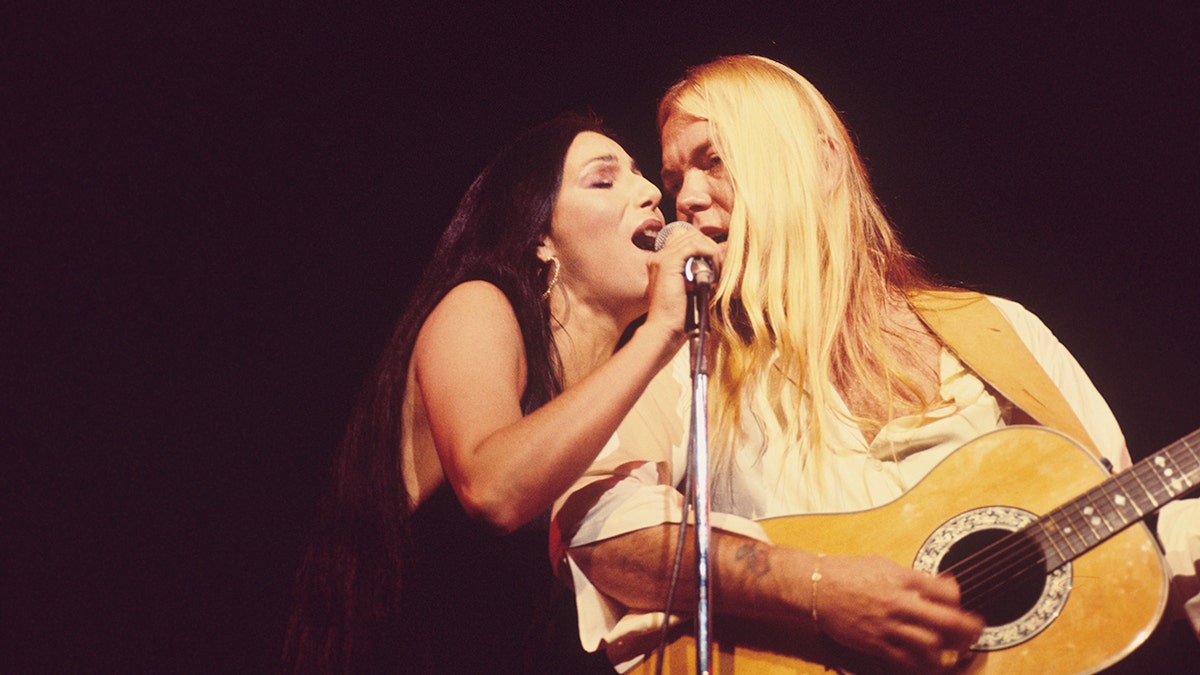 "You don't understand," he pleaded. "I would steal your mama's TV."
Paul claimed that Cher was confident it was an obstacle they could overcome together.
"Her reaction was like, 'That's fine, it's a problem, and we'll fix it,'" he explained. "She understood it as a problem, but she thought it was something where you go to a doctor, you could go to rehab, and you'll be better. She didn't understand… And Gregg talked so openly about that… From the very beginning of their relationship, it was overshadowed by his drug use."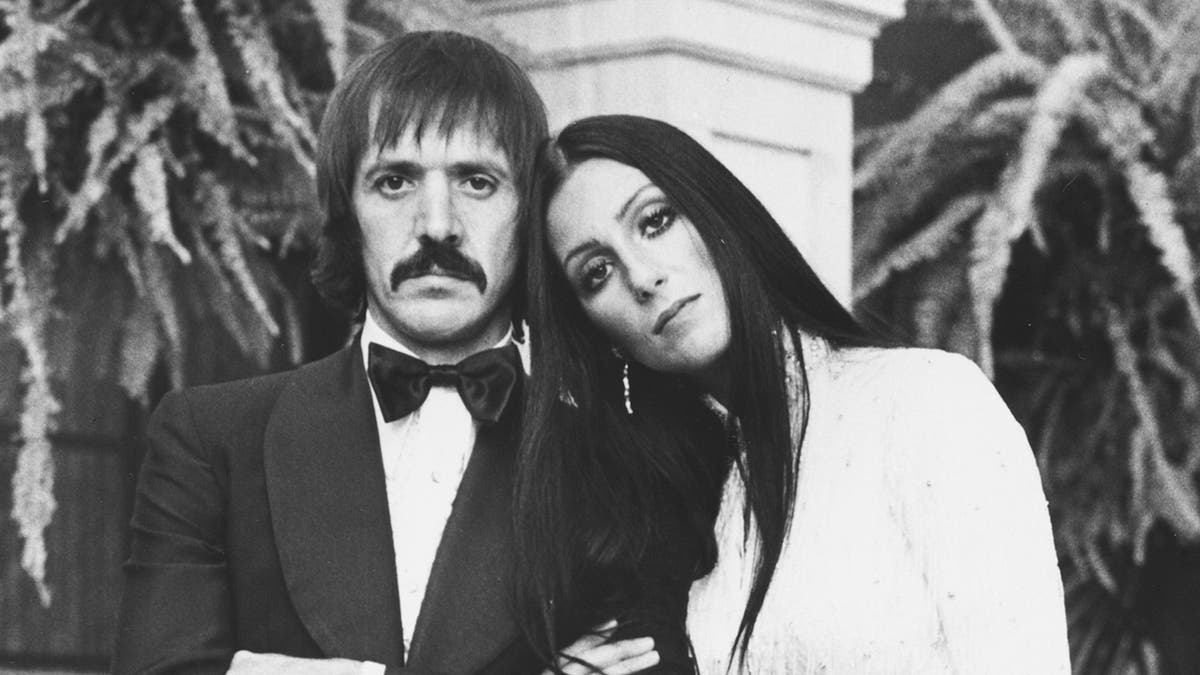 In 1975, Cher and Allman married three days after she divorced Sonny Bono, her singing partner. Just nine days after getting hitched in Las Vegas, she found Allman's needles and filed for divorce, Paul wrote. Allman wrote "One More Try" and attempted to patch things up as tabloids insisted they only married for publicity. She dismissed the suit a month later.
"Cher underestimated [Gregg's] drug use, and he underestimated the scrutiny they would be under as a couple," said Paul.
Allman later admitted he never understood Cher's level of fame.
SOUTHERN ROCKER GREGG ALLMAN LAID TO REST NEAR HIGHWAY 41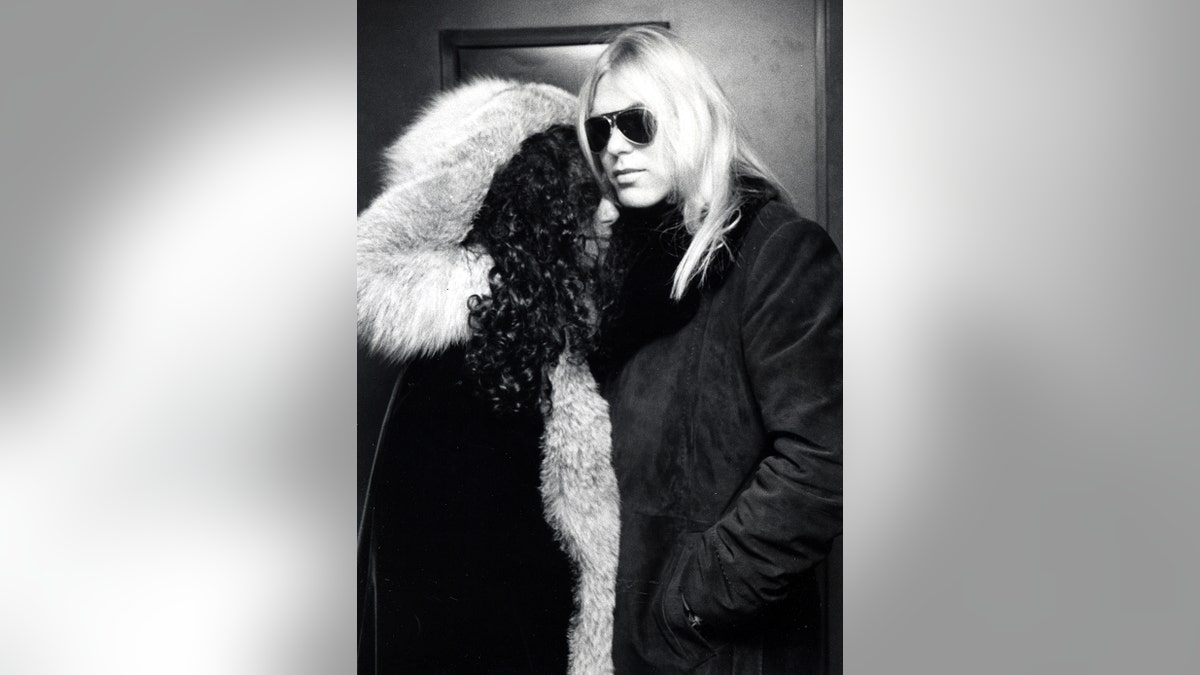 "I thought there were a lot of photographers around being an Allman Brother, but I didn't know what it was until she and I went out together," he said, as quoted by Paul. "Six or eight photographers would be waiting outside our gate 24 hours a day. I did not fall in love with her because she was famous. Famous did not turn me on. Famous is a pain in the a--."
Paul said fame and addiction contributed to the relationship's eventual demise.
"When I said drugs were really the problem, I do believe that," said Paul. "But I also think this level of celebrity access and inability to have a private life was also part of that. That compounded the other. It was really hard to work out one problem under this glare that they couldn't get out of. They were on one of the first covers of People magazine. That side of celebrity culture was just beginning. They were the Kim and Kanye of 1974-1975."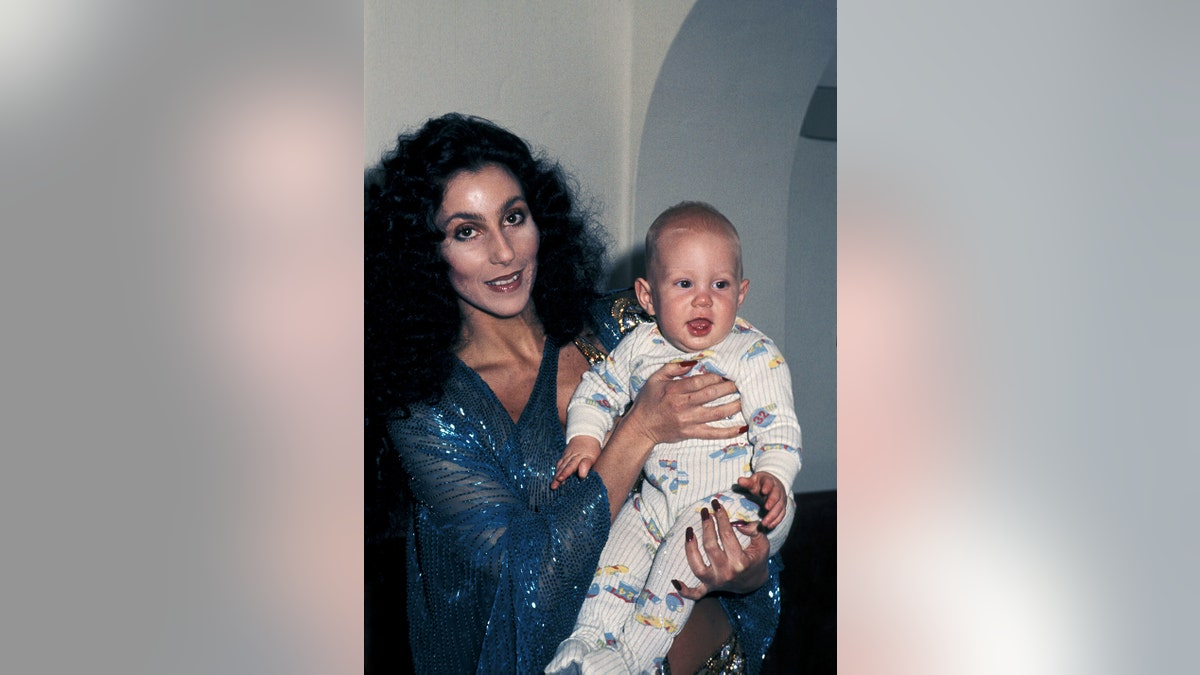 Shortly before Cher gave birth to their son, Elijah Blue Allman, in 1976, Allman was faced with a legal battle. "Body man" John "Scooter" Herring was indicted on charges of conspiracy to possess narcotics with the intent to distribute. Allman described how he was "front-page news every day." According to Paul, Allman was "the one who they had evidence on and witnesses against." The artist was threatened with prosecution if he didn't testify.
Allman received immunity for his testimony, but he received several death threats for his decision. His pal, Grateful Dead frontman Jerry Garcia, called him a "narc."
Herring was found guilty and sentenced to 75 years behind bars. He ultimately served 30 months. But the trial contributed to the band's breakup that year. Allman later said Cher was blamed for the group's demise.
"Our whole world was shot to rats---," Cher later reflected.
CHER CELEBRATES 77TH BIRTHDAY ON SOCIAL MEDIA QUESTIONING AGE: 'WHEN WILL I FEEL OLD?'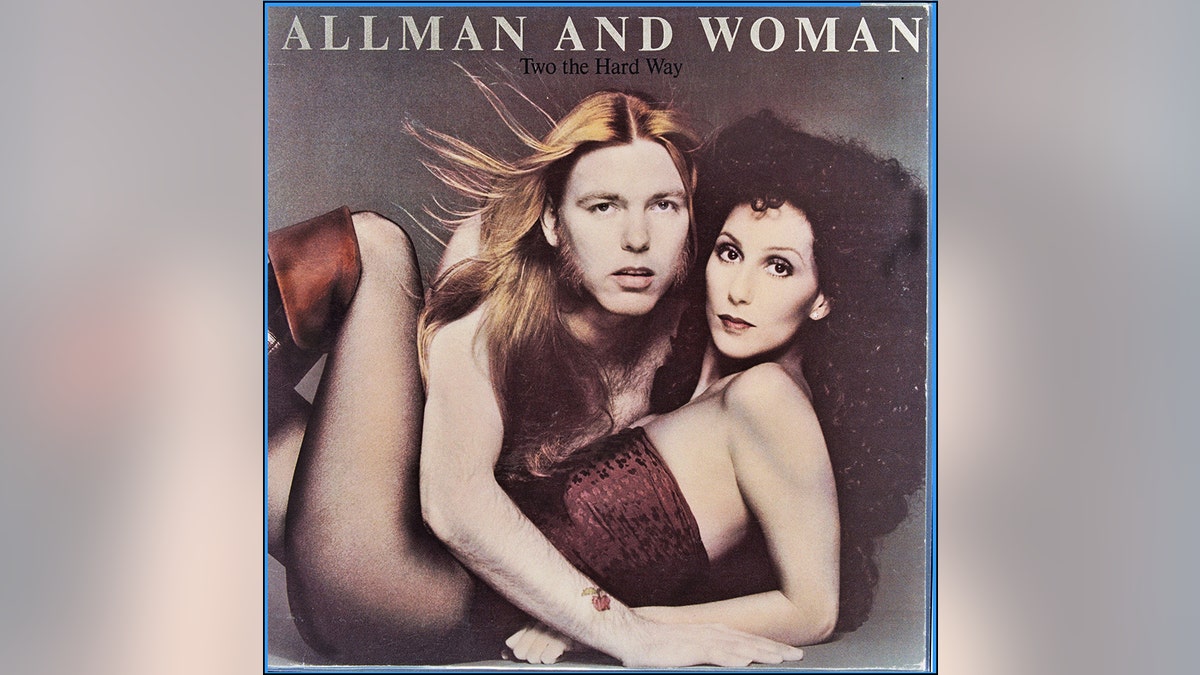 According to Paul, Allman attempted to kick his addiction to save his marriage.
In 1977, the pair released the album "Two the Hard Way" under "Allman and Woman." It was panned by critics.
The couple finally called it quits in 1979.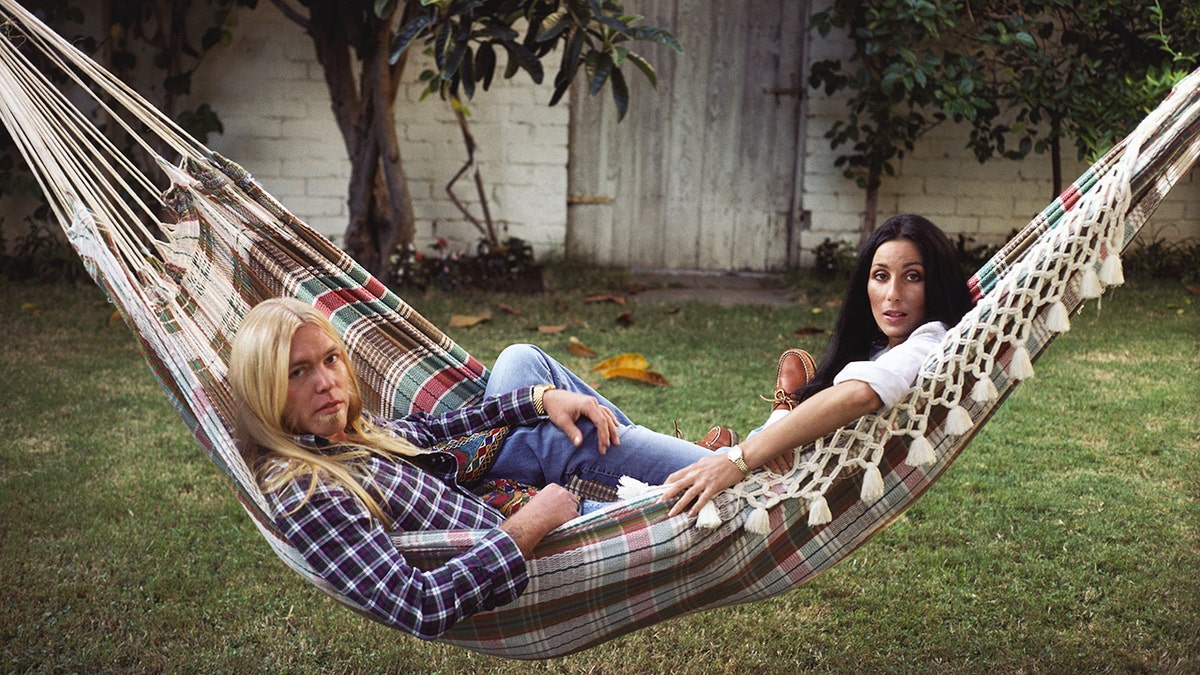 The Allman Brothers Band reformed several times over the years. Allman overindulged in women, drugs and alcohol before finally getting sober in the mid-1990s. He said that after getting clean, he felt "brand new" at age 50. But years of unhealthy living caught up to him, and he underwent a liver transplant in 2010.
"I interviewed Gregg many times," said Paul. "He talked about Cher and would say nice things about her. But in his interviews with Kirk, he really opened up. He tells the whole story of their courtship, their marriage, how it ended. It was powerful hearing Gregg talk about it… It was one of the things that really got him emotional… I think their love for each other endured. Gregg always spoke about her with a wistfulness and respect that was not always present when he discussed his other ex-wives."
A spokesperson for Cher, 77, didn't immediately respond to Fox News Digital's request for comment about Paul's book.
SOUTHERN ROCKER GREGG ALLMAN CELEBRATED AT TRIBUTE CONCERT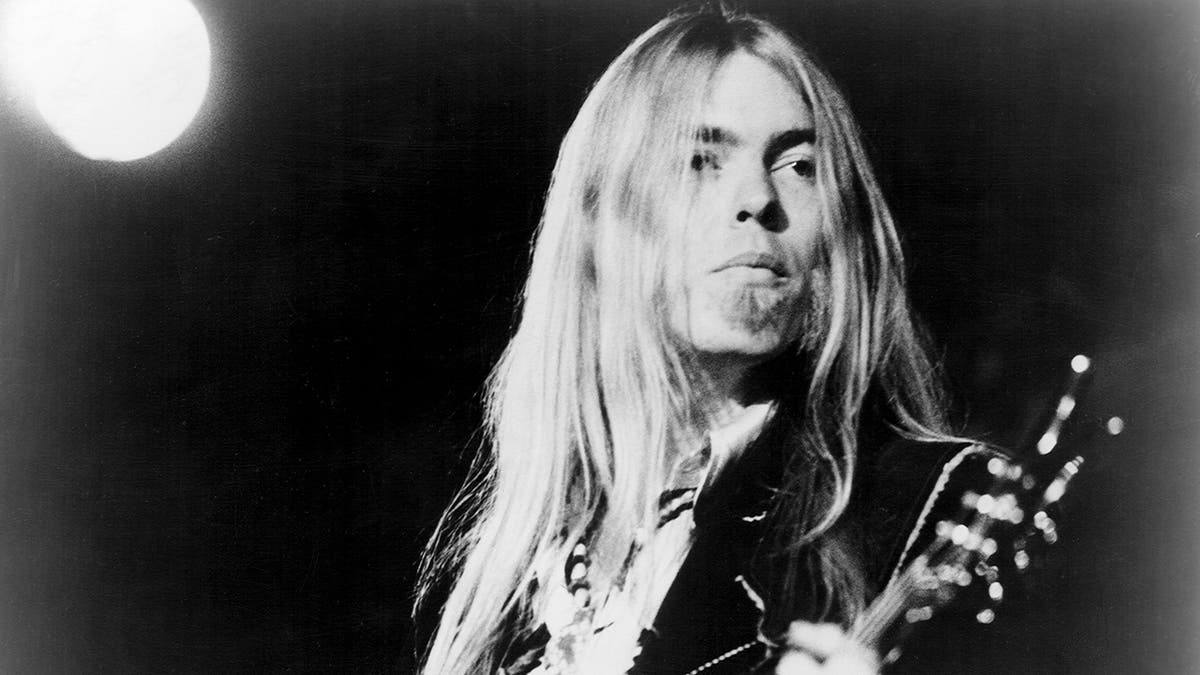 Allman wrote in his memoir that he still talked to Cher "now and then."
"Cher is really a sweetheart," he reflected. "She has a very broad mind, a very open mind, and we were really in love too."
The Associated Press contributed to this report.