Carla Bruni Sarkozy to Make Film Debut in Woody Allen Movie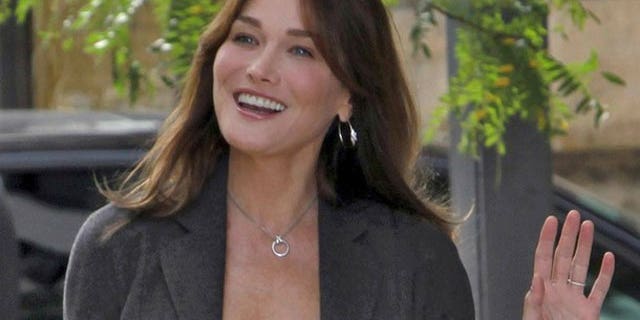 Carla Bruni, the singer-model wife of President Sarkozy, is to make her debut as an actress, appearing in a forthcoming film directed by Woody Allen.
Bruni, 42, confirmed that she had accepted an offer made publicly by Allen, one of France's favorite film-makers, on a trip to Paris in June.
Asked whom he would like to cast in his next work, the New York director said: "Without question, Carla Bruni. I am sure she would be wonderful. She has charisma, and she performs, so she's not a stranger to an audience."
Bruni, who married Sarkozy last year after a two-month romance, talked of the plan on a television show in which she also sang the Beatles' song "And I Love Her" with Harry Connick Jr., the U.S. singer-pianist. The track has been released on Connick's new album.
Bruni also laughed off a recent episode of the television show "The Simpsons" in which she was caricatured as a wine-swigging vamp.
"Woody Allen kindly asked me not to do a film with anyone else before him. If anything concrete ever comes of it, it will be a great experience for me," she said. "I go into everything blindly, or I'd never do anything at all," she added, alluding to her showbusiness career.
FULL STORY: Click here to read the full report from the Times of London.