Bijou Phillips accused by actor Daniel Franzese of assault, bullying
"Mean Girls" actor Daniel Franzese went public with accusations of assault and bullying against actress Bijou Phillips — whose husband, Danny Masterson, faces rape accusations of his own.

Franzese took to Facebook and wrote in a long post that the mistreatment occurred on the set of their movie "Bully."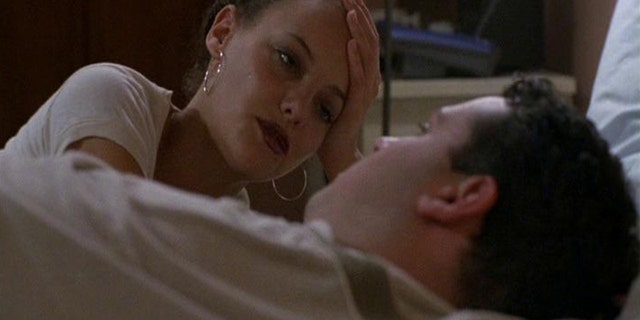 "She body shamed me and ridiculed me about my sexuality and physically assaulted me," Franzese wrote about being on set for the movie released in 2001. "I was scared and closeted and feared for my job. It started with a lot of eye‪ rolling whenever we spoke but‪ escalated when we did a cast shoot for the poster‪. ‪As we were shooting she kept loudly saying 'Are you gay?!' and laughing‪ while the producers‪ and photographer did nothing‪ to stop her."
"[S]he continued to say 'Are You Gay?!' Like 10 times making sure to be loud enough for everyone to hear I reluctantly told her i was bi," Franzese wrote. "Which at the time was how I was choosing to‪ identify as 'Q' wasn't known to be an option yet and to be honest I don't know that I had many gay experiences at the time my life. I was an extremely late bloomer. She cackled and‪ said 'HA! He's bi!' And then when I showed up to work the next day in front of the crew she was screaming 'Oh look! The Bi guy is here!'"
Phillips apologized to her co-star saying she doesn't "remember that time well, those years are a blur."
She told TMZ in a statement, "I was a teenager and reckless in my behavior...I know Daniel to be a trustworthy and honest person, and to find out through social media that I was not the friend I thought I was to him made me so sad."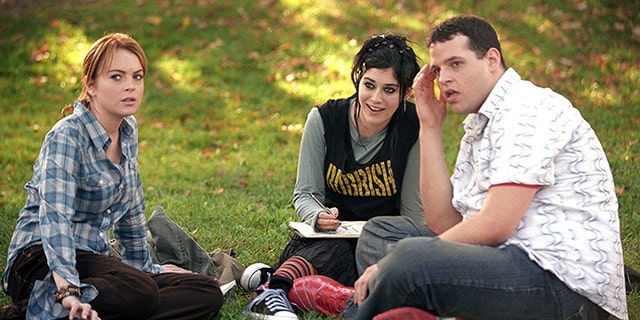 She also said, "I am so mortified by this behavior and have contacted Daniel and apologized to him privately. I am not and never have been homophobic. I have nothing but love for the LGBTQ community and Daniel."
Franzese also said that Phillips, whose father was musician John Phillips, bullied him when he had a shirtless scene: "an extremely vulnerable moment for me," he said, calling himself "the chubby kid who wore his shirt in the pool."
"Later she pulled me aside and said 'I'm sorry if I offended you. You actually remind me of someone.' She said Carnie Wilson who is in her sisters band Wilson Phillips at the time was well know for her weight issues in the media. It was meant to be a insult," Franzese added. "She then grabbed my nipple and twisted it hard through my shirt and laughed and walked away. I stopped talking to her for the rest of filming."
According to The Hollywood Reporter, Franzese said during a later scene, while she was sitting behind him, she "kept rubbing her dirty feet on my neck. I kept swiveling the chair to move away from her and she kicked me as hard as she could in the back of the head. To this day I'm not even sure if she gave me a concussion because I was light headed and dizzy for a while."
A representative for Phillips did not immediately respond to Fox News' request for comment.
Phillips is the wife of Danny Masterson, the actor most known for his role as Steven Hyde in the popular series "That '70s Show." Masterson was accused of rape by four women in the early 2000s, allegations which resurfaced last week, Fox News previously reported. Masterson has denied the accusations against him.