Betty White tells Jimmy Kimmel why she has a black eye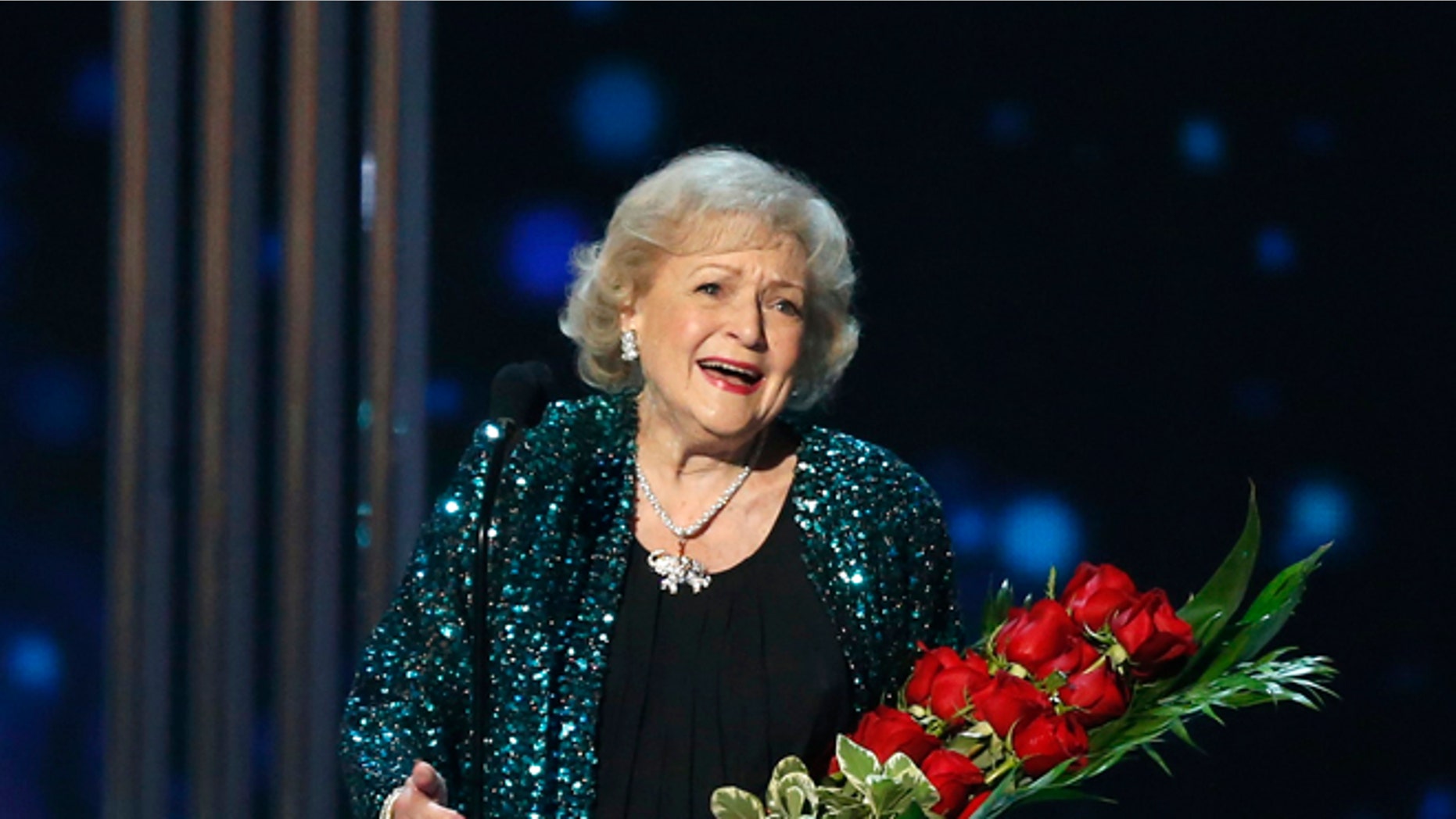 A bruised Betty White displayed her usual cheeky sense of humor when she stopped by the Jimmy Kimmel show on Thursday. When Kimmel inquired about her visible black eye the "Hot in Cleveland" star replied, "Oh well, the makeup lady had a little problem with me and she hit me. It was so unexpected. I thought she had a powder puff. She had her fist!"
White actually got the black eye from slipping in the kitchen which she jokingly added, "I never go in the kitchen because it's dangerous."
The 93-year-old actress who drove to her Kimmel appearance in 2011 admitted that she doesn't drive as much as she used to but still loves to get behind the wheel.
When Kimmel asked, "Do you remember how old you were when you got your license?" White immediately quipped, "I think I was 4. No, no, no. That was something else! That's when I lost my virginity!"
White got her driver's license when she was 16, back in 1938.