Ann Curry 'not surprised' by Matt Lauer allegations: 'Climate of verbal harassment' existed at NBC
Ann Curry said in her first TV interview since leaving NBC in 2015 that she would have been surprised if anyone at the "Today" show didn't know about her former co-host Matt Lauer's pervy behavior with women, adding that there was a culture of sexual harassment at the peacock network.
"I can tell you that I am not surprised by the allegations," Curry told the "CBS This Morning" hosts on Wednesday morning regarding the harassment and assault claims against Lauer.
Curry was then pressured to talk about whether others at NBC and "Today" knew about Lauer's alleged behavior at the time.
"I think it would be surprising if someone said they didn't see that," an uncomfortable Curry said. She added, "I would be surprised if many women did not understand that there was a climate of verbal harassment that existed."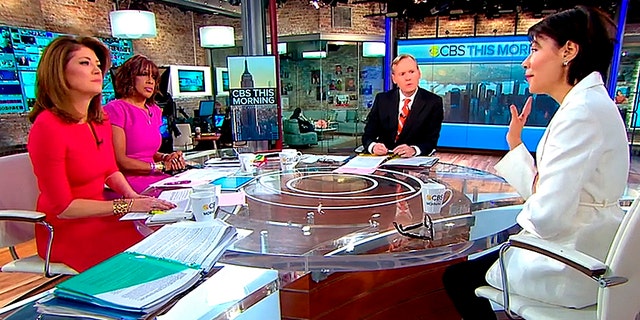 Curry's comments seem to fly in the face of NBC honchos' repeated claims that they were unaware of Lauer's behavior. Her statements put the spotlight back on the network's refusal to conduct an independent investigation into Lauer and the issue of sexual harassment at NBC.
Instead, parent company Comcast is conducting an in-house investigation to determine who knew about now-disgraced Lauer's sexual misconduct and when they knew it. NBC Universal's corporate team of human resources and legal executives are leading the ongoing harassment probe and will report its findings to HR Executive Vice President Patricia Langer and Vice President of General Counsel Kim Harris.
NBC News Chairman Andy Lack recently announced a "culture assessment" of NBC News and an assortment of other bureaucratic efforts he's establishing to combat sex harassment — such as focus groups and mandatory training on workplace behavior and harassment prevention. None of the steps taken by NBC News place any blame on leadership that may have allowed Lauer's alleged predatory behavior to thrive.
"I don't know what was all behind it. I do know that it hurt like hell. It wasn't a fun moment."
"CBS This Morning" host Gayle King also pressed Curry to address the longtime rumors that Lauer was behind her firing from "Today" in June 2012. "Today" executives reportedly referred to the plot to remove Curry, 61, as "Operation Bambi."
Curry left the network in 2015.
While saying earlier that she knew what it was like to be "publicly humiliated," Curry would not point the finger at Lauer.
"You should ask someone else," Curry told King. "I'm not the one to ask about that, no, because I don't know what was behind it. I know that it hurt like hell. It wasn't a great moment."
In addition to firing Lauer in November, NBC News has had a smorgasbord of other sexual misconduct-related incidents occur as of late. MSNBC admitted star Chris Matthews settled with a former producer who accused him of sexual harassment, and the network fired "Morning Joe" regular Mark Halperin for sexual misconduct and suspended two contributors, Glenn Thrush and Harold Ford, Jr., after they were accused of harassment by women.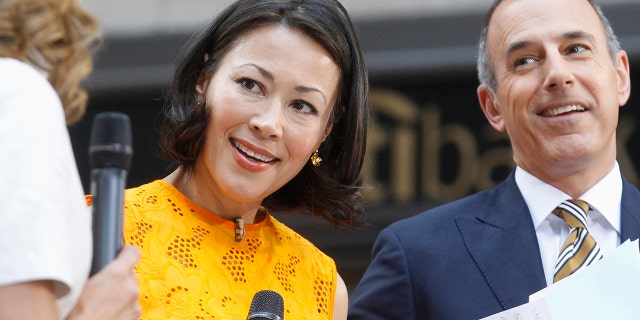 When news first broke that Lauer had been fired, Lack initially claimed there was only one complaint about Lauer in 20 years — the one that led to his dismissal. But the executives soon backtracked, with NBC clarifying in a statement that only "current" management was in the dark about "reports" of Lauer's conduct. Even the second statement has raised eyebrows and the Variety reporters who broke the Lauer bombshell, Elizabeth Wagmeister and Ramin Setoodeh, questioned the claim that current NBC staffers were unaware of Lauer's misconduct.
All this is occurring as Lack and his top deputy, Noah Oppenheim, still have not explained why they sat on two of the biggest stories of the decade: Farrow's investigation of movie mogul Harvey Weinstein and the "Access Hollywood" tape of Donald Trump making lewd comments about women. After NBC passed, Farrow, who recently jumped ship to HBO, took his work to the hallowed New Yorker magazine and is now receiving Pulitzer Prize buzz. The tape of Trump caught on a hot mic was leaked from within NBC to the Washington Post's David Fahrenthold, who is Oppenheim's friend from prestigious Harvard University where they worked as editors together on the student newspaper.
Observers have recently pondered if NBC executives' reluctance to expose other big stars' bad behavior ─ via the "Access Hollywood' tape or Farrow's investigation ─ was linked to what Vanity Fair called a "glass houses" problem.
Fox News' Brian Flood has contributed to this report.