Alec Baldwin accused of making anti-gay slurs in Twitter rant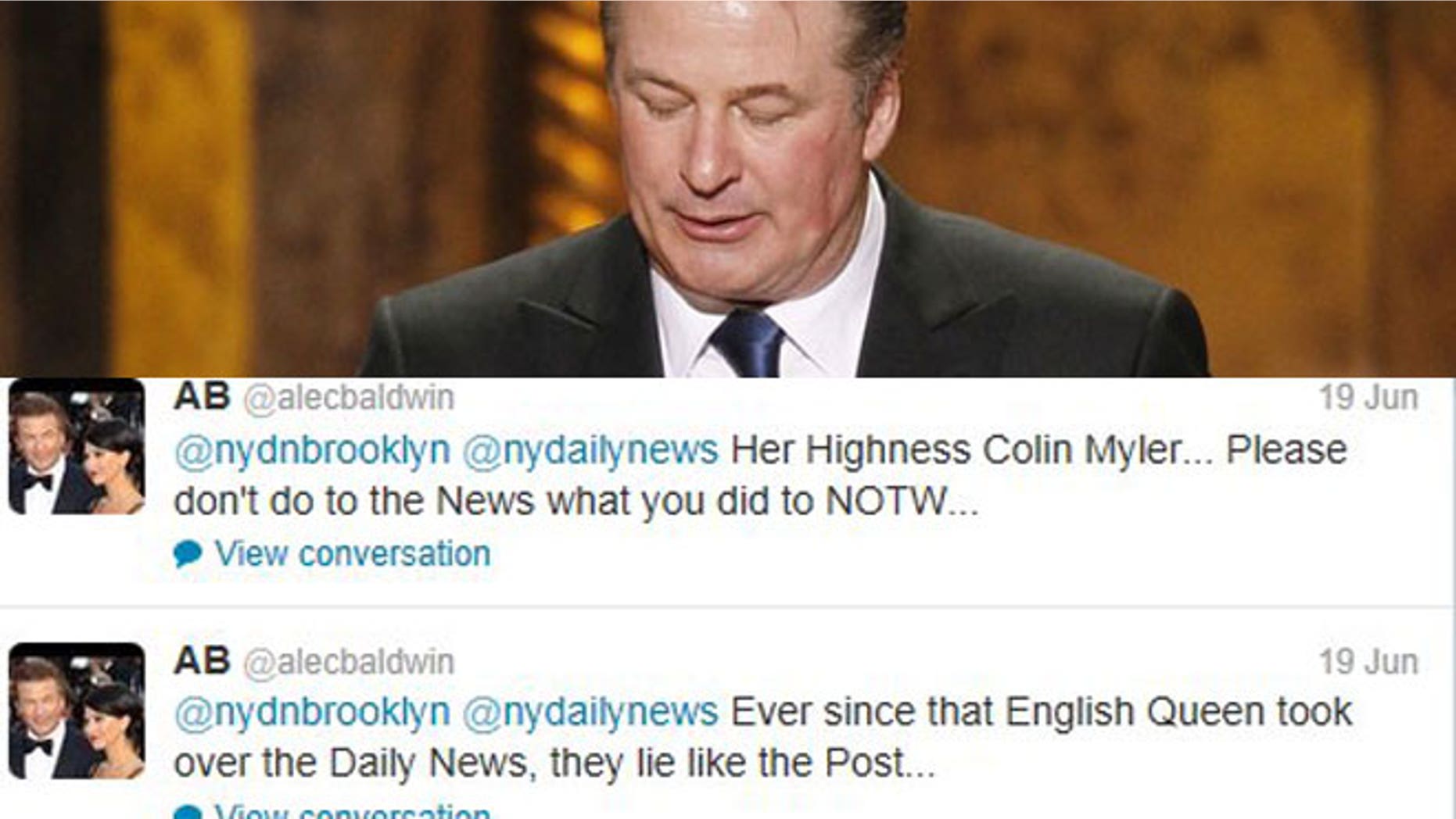 Alec Baldwin's war with the press just hit a personal, and perhaps very inappropriate note, after he took to Twitter to make seemingly anti-gay slurs toward the editor-in-chief of the New York Daily News, British-born journalist Colin Myler.
"Her Highness Colin Myler... Please don't do to the News what you did to NOTW...," Baldwin tweeted yesterday, just after taking to the microblogging site to write:
"Ever since that English Queen took over the Daily News, they lie like the Post..."
Baldwin has dominated headlines this week, first for allegedly punching a Daily News photographer  stationed outside the city Marriage License Bureau in Lower Manhattan. On Wednesday, he was accused of running over an "Inside Edition" reporter's foot with his mountain bike outside his New York apartment.
However, in the wake of his latest controversial tweets, many are refusing to sympathize with the A-list actor and his plights with the press.
"More tolerance from 1% white liberal Hollywood," one person tweeted before linking to an article about Baldwin's offensive remarks, while another wrote "please stop using anti-gay slurs. If you really need to insult someone, call them "a thoughtless little pig," and others called on the "30 Rock" star to apologize.

A rep for Baldwin declined to comment. Myler and the Gay & Lesbian Alliance Against Defamation (GLAAD) did not immediately respond to a request for comment.