Adrienne Bailon says she 'absolutely never cheated on' Rob Kardashian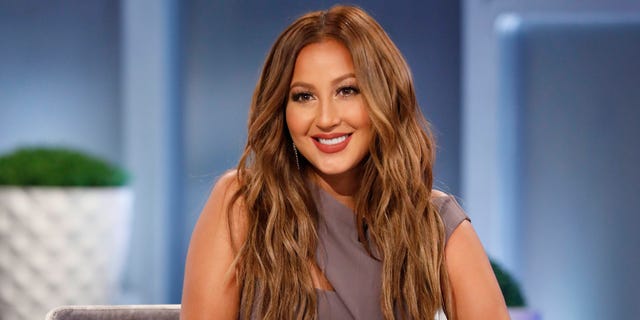 Adrienne Bailon and the ladies at "The Real" took on the topic of the school lunch system in the United States, which prompted the former "Cheetah Girl" to open about her own experience.
The 32-year-old co-host, who grew up in New York City's Lower East Side neighborhood, revealed that she was among the many students at her school that had subsidized lunch because her family couldn't afford it. She said it was "embarrassing" and almost like a caste system.
"You got different tickets – I'm not lying, it was embarrassing to see who had the 'you pay full price' which means you had the money to pay full price," Bailon said in an episode that aired Thursday. "Or the ones that only paid $1 or you have the discounted (ticket)."
She continued: "It felt like a caste system in school; like, who had money and who doesn't have money and that's just embarrassing."
She said it needs to be changed.
The singer and actress also used her platform on the show this week to address rumors that she might have cheated on ex-boyfriend Rob Kardashian, who said in a past episode of "Keeping Up With the Kardashians" that there was infidelity in a previous relationship.
"I absolutely never cheated on Rob," she said. "And I just want to clarify that. And the way it's said—it's like, 'She slept with mad people.' I'm like, 'Uh, I can't speak for anybody else, but I can assure [you] that was not me.'"
Bailon, who is engaged to Israel Houghton, said getting cheated on always affects someone.
"It affected me so much that I made it a conscious decision not to do that to the next person because when you experience the kind of hurt that being cheated on will make you question yourself," she said. "'Was I not pretty enough? Was I not sexy enough? Am I not thin enough? Do I need to do more crunches?' I mean, you will drive yourself insane and sadly sometimes the next person pays for what the last person does."
Like us on Facebook
Follow us on Twitter & Instagram