29-year-old Tiffany Vasquez is the newest host of Turner Classic Movies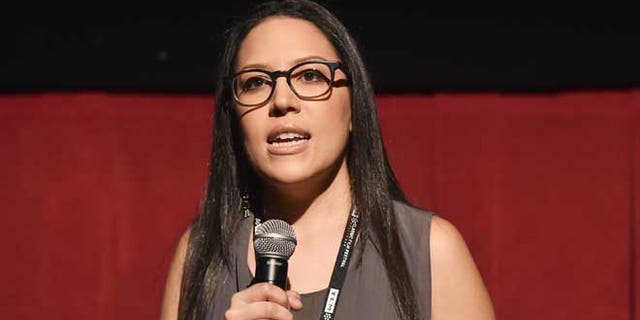 NEWYou can now listen to Fox News articles!
Sometimes when you enter a contest, you actually win.
Tiffany Vazquez decided to go for it when Turner Classic Movies held an "ultimate fan" contest in 2014.
Vazquez, who is now 29, submitted a video she shot about the 1948 classic film, "The Naked City."
Not only did the native of Queens, New York, win the contest, she was summoned by TCM to host a relationship film series last December.
Now Vazquez, a proud Puerto Rican, has reached another milestone in her relationship with TCM, one that puts her in its history books, the New York Post reported.
She is the new Saturday afternoon host of Turner Classic Movies, making her only the third and the youngest host in the channel's history, as well as its first woman and minority.
"I was shocked to be asked," Vazquez told the Post. "I'm not sure there are words to describe how I felt when they offered me the Saturday job. That was more than a month ago, and, oh, my God, every day my mom asked me whether she could tell people.''
She's gone to the channel's studios in Atlanta to tape introductions that will air throughout summer, the Post reported. The first one will air June 4 with the 1955 James Dean classic, "Rebel Without a Cause."
"I'm a sucker for physical performances, and James Dean's is great," Vazquez, who has a master's degree in film studies from New York University, told the paper. "You see him struggling as an adolescent who's becoming an adult, but not everybody treats you like an adult. And the Griffith Observatory [a Los Angeles landmark where a key scene is shot] is one of my favorite places in the world."
Vazquez, who was raised by a single mom, recalled falling in love with the medium of film when she saw, "It Happened One Night."
"It seemed like the blueprint for every romantic comedy I'd seen," Vazquez said. "I became obsessed with finding other classics that influenced contemporary films. Though these films were not intentionally made for people like me, I can laugh at the same things that people laughed at in 1934!"
At TCM, there are high expectations for Vazquez.
"Tiffany has a vast knowledge of film history, a sincere love for classic movies and a unique ability to help young people discover the classics through the power of shared connections via social media," TCM general manager Jennifer Dorian told the Post. "She brings a fresh and culturally diverse perspective to the network, as we continue to share and celebrate the entire spectrum of film history with an engaged and growing community.''
Among Vazquez's favorite films are the 1960 musical, "West Side Story" – "for the great Rita Moreno," she said.
She also has a soft spot for urban films, "Super Fly" and "Aaron Loves Angela."
"They show a New York that's more of my parents' experience," Vazquez told the newspaper. "They're a little more edgy and cool, and with people of color. I can sort of see myself onscreen.''
Like us on Facebook