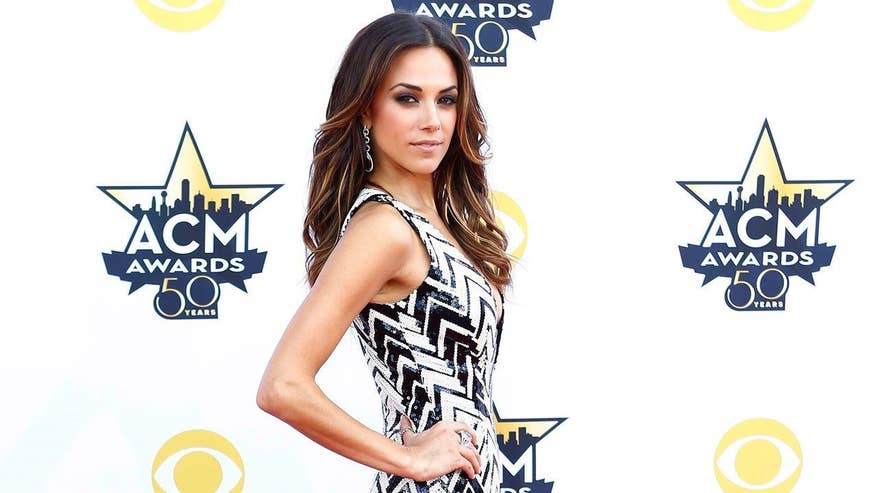 Jana Kramer opened up for the first time about the night her ex-husband choked her until she was unconscious and left her bleeding outside in front of their home in Los Angeles.
"I met [Michael Gambino] when I was 19 at a Coffee Bean in LA. He was a smooth-talker, very charming, intriguing and obviously older," the country star told People. "At the time, I liked that. I felt protected."
But things quickly turned ugly after the pair tied the knot in 2004 after only two weeks of dating.
"He'd come home at 3 o'clock in the morning and pick me up out of bed, throw me onto the ground and start yelling and hitting," Kramer revealed.
"Then the next morning he'd be like, 'Hey, baby,' as if nothing had happened."
She said she would hide her bruises with makeup and kept the abuse from her family and friends.
Follow FOX411 Entertainment on Facebook.
She would spend nights sleeping in her car because he kicked her out. "Then the next morning I'd be with him in bed again...My self-confidence went down each time he was abusive."
One day, Kramer decided to walk away but changed her mind after her ex sent her a picture of her dogs on the freeway and said, "I'm going to let them go if you don't come home."
Kramer finally walked away after Gambino chocked her until she was unconscious and left her bleeding outside of the home.
"I remember praying that night, 'Please, just take me away, I don't want to be here anymore,'" Kramer told People. She has small scars on her shoulder and arm from that night in 2005.
Gambino was found guilty of attempted murder and sentenced to six years in prison. He was released in 2010 and two years later, committed suicide.
Kramer, who is currently divorcing her third husband, Mike Caussin, said she is finally ready to share her story.
"If I can help one person, I'll be thankful for what happened – and I can move forward."
The 32-year-old was also married to actor Johnathon Schaech from 2010-2011. She was briefly engaged to fellow country singer Brantley Gilbert in 2013. She married Caussin in March 2015 and welcomed daughter Jolie Rae in January 2016. She announced her separation from Caussin in August.
Kramer is currently competing on season 23 of "Dancing With the Stars."