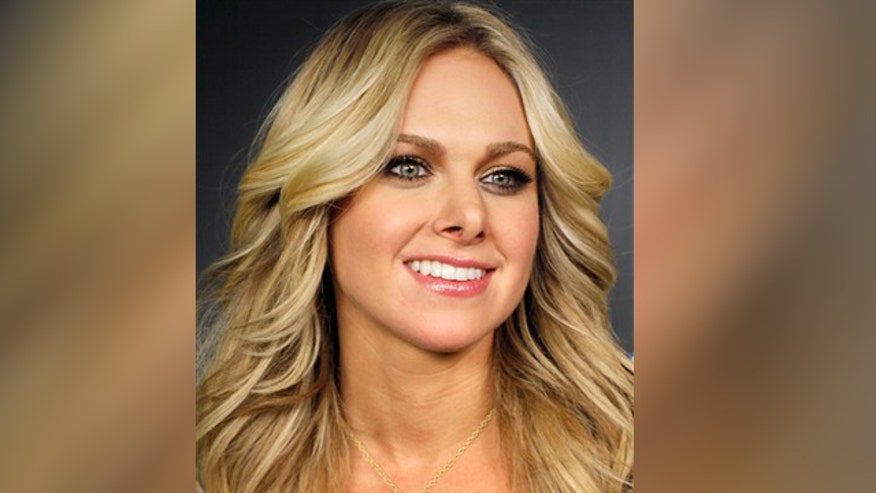 NEW YORK – Laura Bell Bundy is a Tony nominated actress, a lead on FX's "Anger Management," and a country singer who just released a new single, "That's What Angels Do." She joined us in the FOX411 studio to discuss working with notoriously hot-headed Charlie Sheen, and told us the biggest diva types in the entertainment industry.
FOX411: What was the transition like going from Broadway to TV?
Laura Bell Bundy: It's interesting because throughout my whole career there's been a mixed bag of different things that I've done. The thing I did first was a soap opera. I did 'Guiding Light' when I was 18 for two years, and then I did my first Broadway show and I had a band at the same time, so there's always this weird melting pot of things I was doing. As an actor it doesn't feel like a transition or a stretch, and as a person it doesn't feel like a transition or a stretch.
FOX411: Who are the bigger divas -- Hollywood types or Broadway types?
Bundy: I don't think it's format based. I feel like people who tend to be divas are the ones who are actually not quite on top. What I've noticed about celebrities is, if they are really successful, they're more down-to-earth. And, if they're so close but they're not quite there yet or their dreams haven't quite come true, they're like mid-level, they are out of control. It's like they have something to prove.
FOX411: You work with Charlie Sheen, who his notoriously hot-headed. What's he like on the set?
Bundy: He is a professional. He really cares about the show. He cares about his work. He's a really great actor, and for multi-camera format his comedic timing, it's dead on.
FOX411: Are you going to his upcoming wedding with the former porn star?
Bundy: We call her Scottie. I don't know. I was invited to their engagement party. I don't know if the invitations have gone out for the wedding, but I do know her and I genuinely do care about Charlie. One of the things that has gotten him in trouble but probably the most endearing thing about him is he is the most honest person I have ever met, and when someone is that honest they're going to piss somebody off.
FOX411: "That's What Angels Do," is your new single. What was the inspiration for it?
Bundy: The message of the song is basically that there are people that show up in your life to do incredible things for you out of kindness, and they're like angels. Angels are not necessarily people who are no longer living or spiritual beings but they're actually ordinary, everyday people.
Fox News.com Reporter and FOX411 host Diana Falzone covers celebrity news and interviews some of today's top celebrities and newsmakers. You can follow her on Twitter @dianafalzone.