Zimbabwe's drought, cash crunch forcing the nation to sell its animals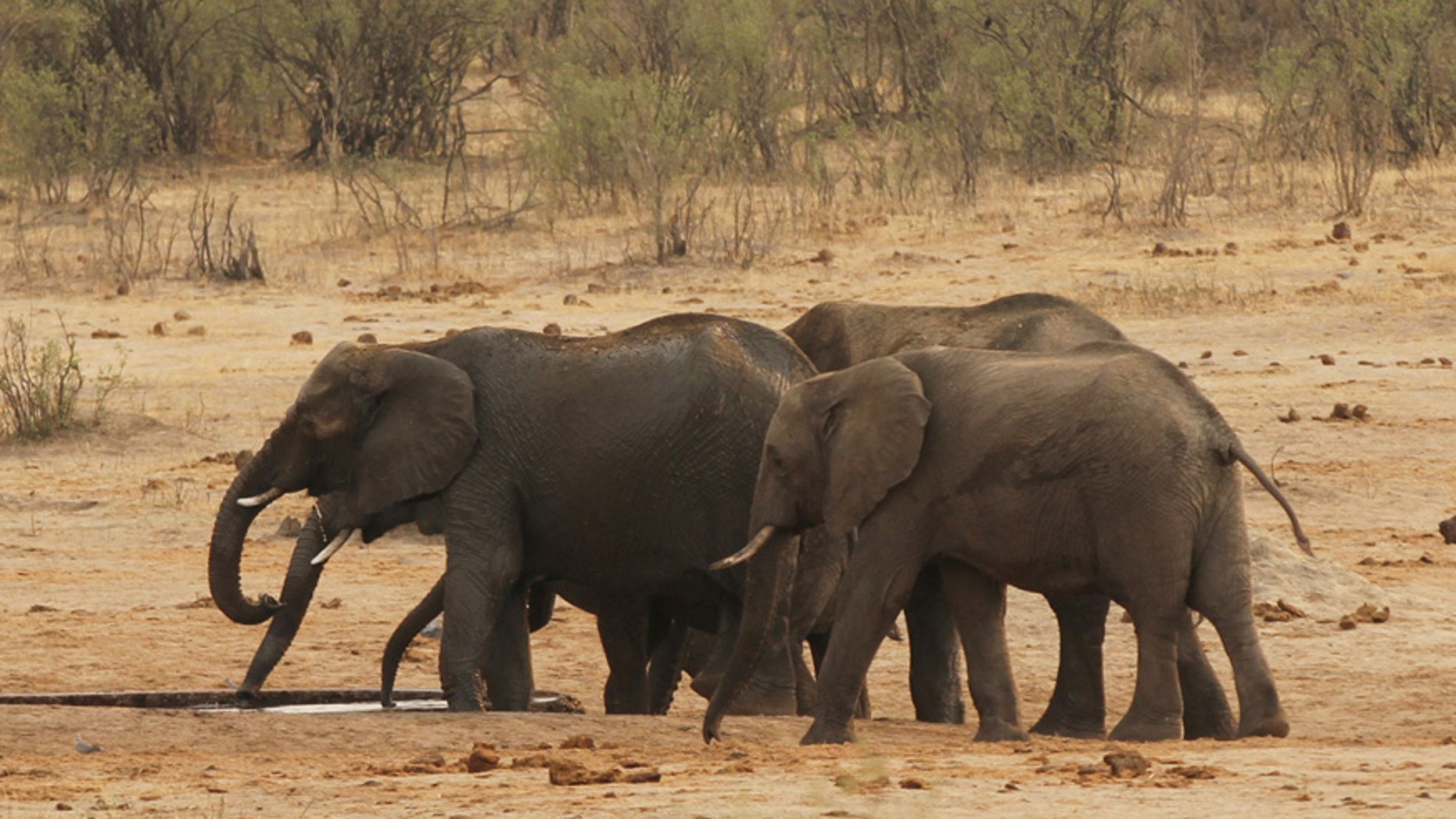 Zimbabwe is putting its wild animals up for sale in a desperate bid to save the beasts from a crippling drought.
The country's Parks and Wildlife Management Authority said Tuesday that members of the public "with the capacity to acquire and manage wildlife" should come forward, Reuters reports.
There were no details as to which animals Zimbabwe was selling, or how many, but the county's national parks have housed elephants, lions, rhinos, leopards and buffalos.
A drought currently gripping Zimbabwe has destroyed crops the country typically exports and has left more than 4 million people in need of aid.
The parks authority says it receives little funding from the government and struggles to get by on profits from tourism and hunting, which has plummeted since the killing of Cecil the lion, Reuters reports.
Parks authority spokeswoman Caroline Washaya-Moyo would not tell Reuters whether the animals for sale could be exported.
Around 54,000 of Zimbabwe's 80,000 elephants live in Hwange National Park, more than four times it is supposed to hold.