Yemen's rebels reverse course, decide to attend peace talks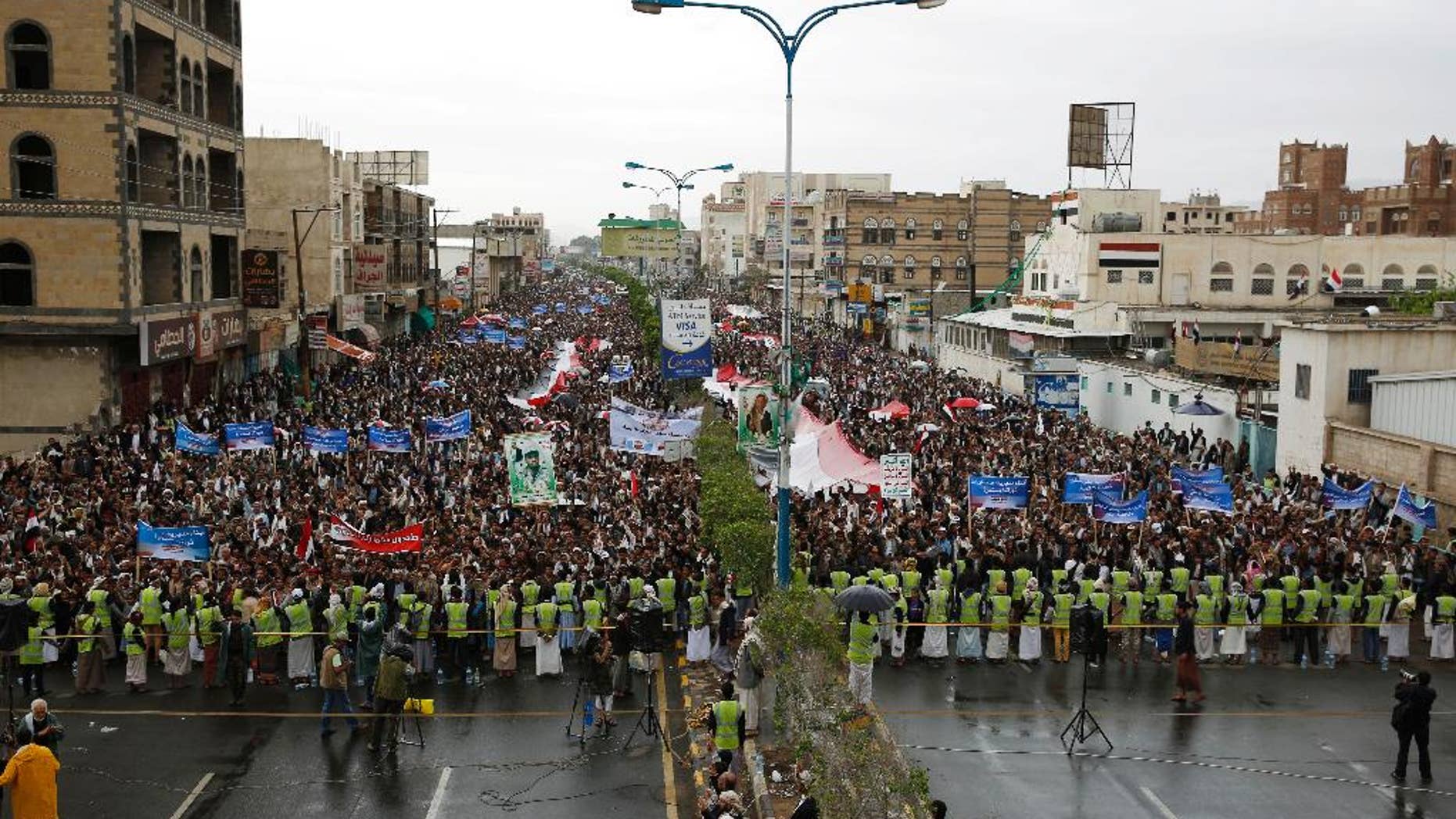 SANAA, Yemen – A senior leader of Yemen's Shiite Houthi rebels says the Iranian-backed movement has reversed course and will participate in U.N.-sponsored talks designed to end the war in the impoverished Arab nation.
Mahdi al-Mashat says in a statement issued late Tuesday the Houthis have received assurances from Kuwait and neighboring Oman that there will be an end to violations of a weeklong cease-fire in Yemen by a Saudi-led coalition.
Al-Mashat himself will head the Houthi delegation due to leave for Kuwait, the talks' venue, later on Wednesday, two days after the talks had been scheduled to start.
The Kuwait talks are aimed at finding ways to resolve the year-long conflict between Yemen's internationally recognized government, backed by the Saudi-led coalition, and the Houthis and their allies.