Yemeni President Signs Deal to Transfer Power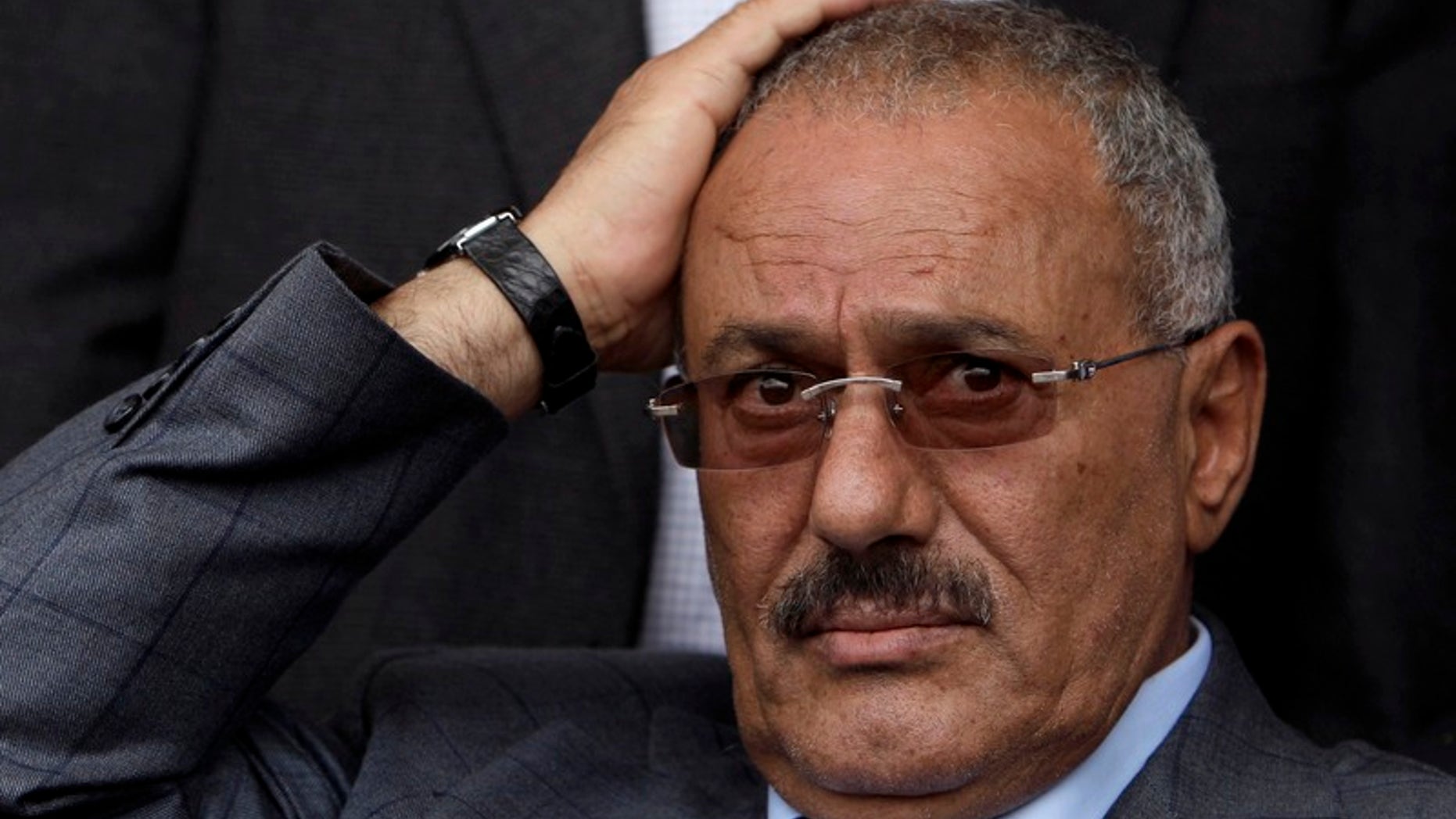 Yemeni President Ali Abdullah Saleh agreed Wednesday to step down after a long-running uprising to oust him from 33 years in power.
Saleh, seated beside Saudi King Abdullah in the Saudi capital Riyadh, signed a U.S.-backed deal hammered out by his country's powerful Gulf Arab neighbors to transfer his power within 30 days to his vice president, Abed Rabbo Mansour Hadi. That will be followed by early presidential elections within 90 days.
Dressed smartly in a dark business suit with a matching striped tie and handkerchief, he smiled as he signed the deal and then clapped his hands a few times. He then spoke for a few minutes to members of the Saudi royal families and international diplomats, promising to cooperate with the new Yemeni government.
"This disagreement for the last 10 months has had a big impact on Yemen in the realms of culture, development, politics, which led to a threat to national unity and destroyed what has been built in past years," he said.
Saleh is the fourth Arab leader toppled since the start of this year by the wave of Arab Spring uprisings, after longtime authoritarian leaders fell in Tunisia, Egypt and Libya.
For months, the U.S. and other world powers have tried to get Saleh to agree to the Gulf Cooperation Council proposal, and he agreed then backed down three times before. All the while, international concern grew about a security collapse in Yemen that an active al-Qaida franchise in the country exploited to gain a firmer foothold.
Even before the uprising began in February, Yemen was the poorest country in the Middle East, fractured and unstable with a government that had weak authority at best outside the capital Sanaa.
Saleh addressed the country's troubles without mentioning the demands of protesters who have filled squares across Yemen calling for his ouster, often facing deadly crackdown from his security forces.
He also struck out at those who strove to topple calling the protests the protests a "coup" and a bombing of his palace mosque that seriously wounded him in June "a scandal."