World Pays Tribute to Holbrooke: "The Bulldozer"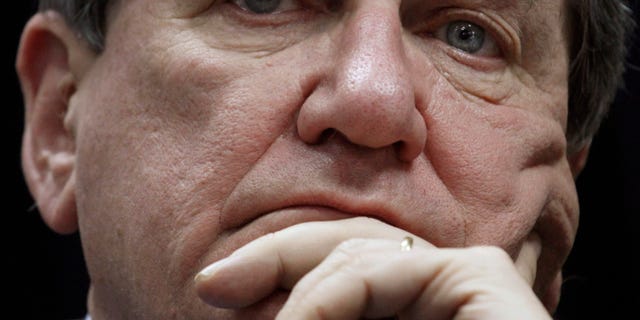 BRUSSELS – They remembered him as "The Bulldozer" — a U.S. diplomat with such a forceful persona he could drag politicans, military brass and even warlords to the negotiating table in a quest for peace.
World leaders on Tuesday praised U.S. envoy Richard Holbrooke for engineering the end of the 1992-1995 Bosnia war — Europe's bloodiest conflict since World War II — and for seeking to bring stability to war-torn Afghanistan.
Even Holbrooke's main opponent in the war in Bosnia, Bosnian Serb leader Radovan Karadzic, expressed "sadness and regret" over Holbrooke's unexpected death Monday following surgery for a tear in his aorta. Karadzic had been hoping to call Holbrooke to testify in his genocide trial.
NATO Secretary-General Anders Fogh Rasmussen paid tribute to Holbrooke's legendary diplomatic skills, saying he played an essential role in the 1995 Dayton Agreement that ended the Bosnian war and lauding his work in Afghanistan.
As President Barack Obama's special envoy to Afghanistan, Holbrooke realized "that we sometimes have to defend our security by facing conflicts in distant places," Fogh Rasmussen said in a statement Tuesday.
Afghan President Hamid Karzai and Pakistani leader Asif Ali Zardari also praised Holbrooke, who died at 69, though Holbrooke's style did not play as well with Karzai as it did with Balkan leaders.
Aides said Karzai considered the American envoy ignorant of Afghan culture. Perhaps as a result, Holbrooke played a less visible role in Afghanistan, with Sen. John Kerry taking the main role in convincing Karzai to agree to a runoff election in 2009.
"We will always remember ... his efforts for promoting peace and stability in our region, with a deep sense of appreciation and gratitude," Pakistani Prime Minister Yousuf Raza Gilani said in Islamabad.
German Foreign Minister Guido Westerwelle said the world should be grateful to Holbrooke for his contribution to the international strategy in Afghanistan.
"We regret with all our heart that he will not be able to witness the success of the new strategy," Westerwelle said in Brussels.
Holbrooke earned the nickname "The Bulldozer" after he bullied warring Serbs, Croats and Muslims to agree to end the Bosnian war with sometimes risky diplomatic overtures.
Swedish Foreign Minister Carl Bildt, who served as an envoy to Bosnia in the early 1990s, said the strategy gave Holbrooke many close friends but also many enemies.
"Maybe he was modern diplomacy's proof that if you want to make an omelet, you have to beat some eggs. When he knew what he wanted and ... he was a remarkable fighter," he wrote in a blog post.
Bildt described Holbrooke as "truly a giant among diplomats of our time," and "one of the best and the brightest."
British officials also offered tribute.
"He will always be remembered for his pre-eminent role in ending the vicious war in Bosnia, where his force of personality and his negotiating skill combined to drive through the Dayton peace agreement and put a halt to the fighting," British Prime Minister David Cameron said in London.
Karadzic, who is on trial for war crimes at the international tribunal in The Hague, issued a statement through his lawyer saying he had been hoping to call Holbrooke as a witness.
After his surprise arrest on a Belgrade bus in 2008, Karadzic fought to have the war crimes case against him thrown out by claiming that Holbrooke granted him immunity from prosecution in exchange for the Bosnian Serb leader dropping out of public life.
Holbrooke denied ever having cut such a deal and judges rejected the claim, saying even if it existed, the deal would not be binding on the U.N. court.
Not all Bosnians admired Holbrooke's efforts to achieve peace, arguing that the multiethnic state he set up as part of the Dayton peace process had proven too unwieldy for effective governance.
"He was instrumental in bringing peace to Bosnia. An unjust peace, but still a peace," said Haris Silajdzic, Bosnia's wartime foreign minister who participated in the Dayton negotiations.
But Sarajevo's citizens, who suffered a 3 1/2-year siege during the Bosnian war that killed thousands, were more positive about Holbrooke's legacy.
"The Dayton agreement was reached to end the war, but it is no longer good for us and the time has come to change it," said Dalila Cikusic, a Sarajevo resident. "But that has nothing to do with Holbrooke, we must do it ourselves ... as far as Richard is concerned, I only have words of praise for him."
___
AP writers from Europe and Asia contributed to this report.