World Food Program Airlifts Supplements to Famine-Hit Somalia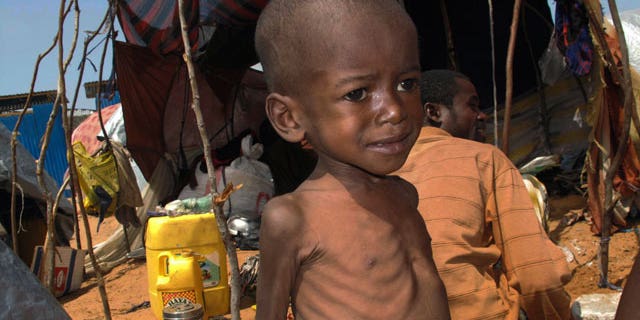 NAIROBI, Kenya -- A U.N. official says a plane carrying 10 tons of nutritional supplements meant to treat malnourished children in famine-hit Somalia has taken off from neighboring Kenya.
World Food program spokeswoman Challiss McDonough said Wednesday this is first of several planned airlifts in coming weeks. She says today's shipment of peanut butter-based nutritional paste will treat 3,500 malnourished children for one month.
McDonough says WFP decided to send in the airlift because of an urgent need to treat the growing number of internally displaced children suffering from malnutrition before their condition deteriorates.
She says shipping the supplements would take months. She says about 18,000 children are suffering from malnutrition and the number is expected to grow to 25,000.