Workers find body while dismantling capsized Concordia ship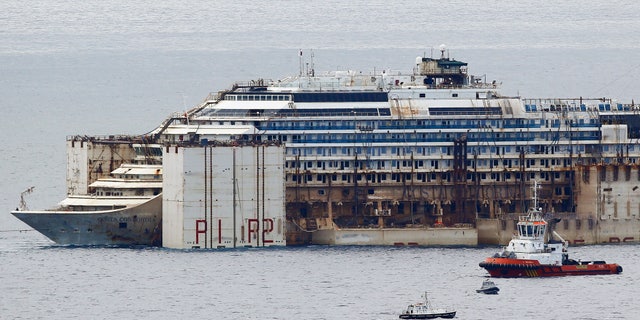 MILAN – The body of an Indian waiter who was the last missing victim of the shipwrecked Costa Concordia cruise liner has been found by crews dismantling the vessel, authorities said Monday.
The body was discovered by workers clearing debris from the ship in a passenger's cabin on the eighth deck, said Carabinieri commander Capt. Massimo Pittaluga. He said the victim was wearing a shirt that contained an identification card for missing crew member Russel Rebello.
In a Facebook message, Rebello's brother, Kevin Rebello, confirmed the discovery of his brother's remains, thanking `'all those who prayed and believed that one day he would be found."
He said a DNA test would be performed before putting his brother to rest `'with honor," adding simply: `'India, we are coming."
The Concordia capsized after hitting rocks near a Tuscan island in January 2012, killing 32 people. The ship's captain is being tried for manslaughter, causing the shipwreck and abandoning the ship.
The Concordia was transferred to Genoa this summer, where it is being dismantled and scrapped.