Woman who says she was cured by pope becomes Costa Rica celebrity, attends 4 Masses daily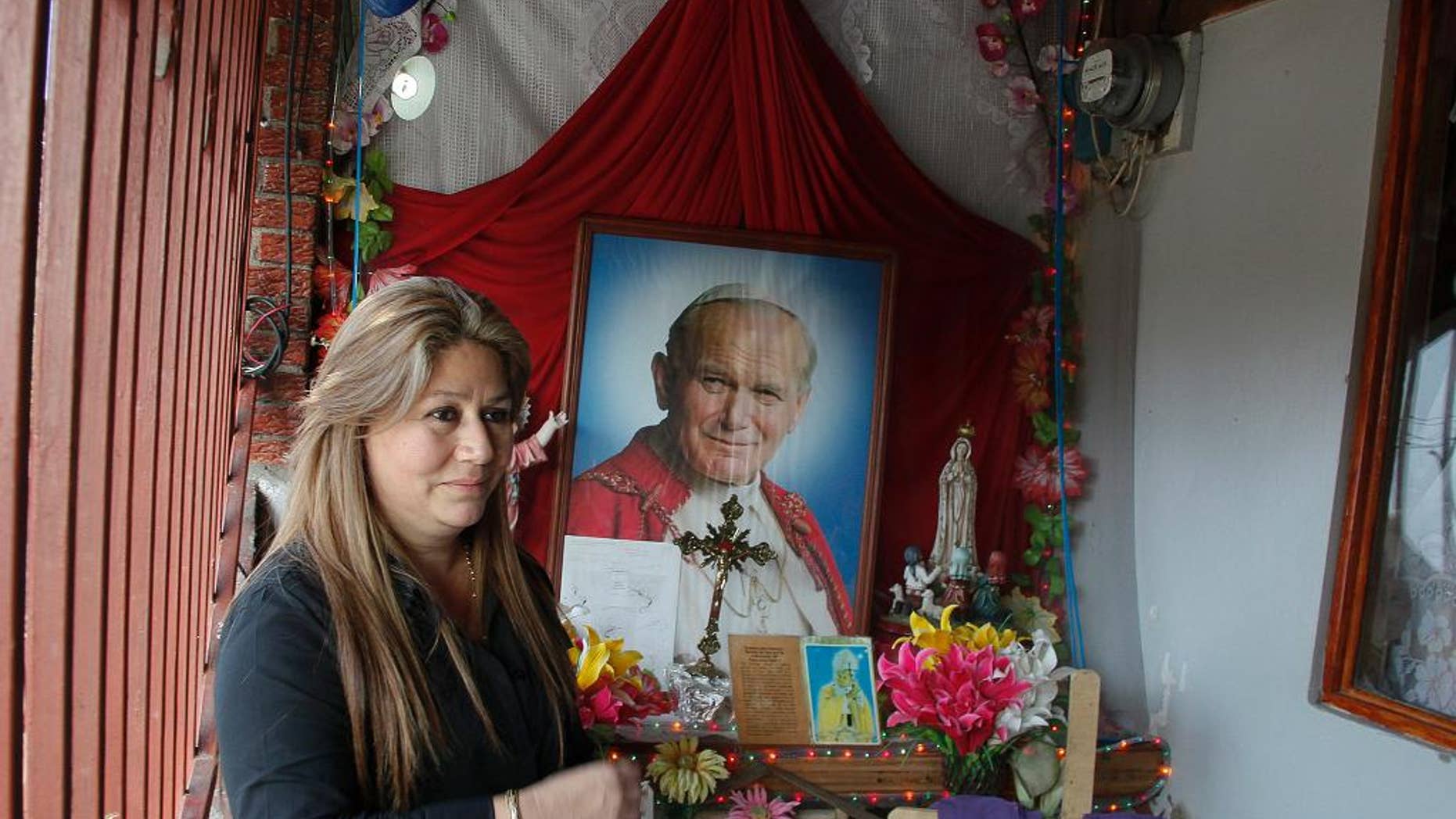 TRES RIOS, Costa Rica – On a warm spring day, Floribeth Mora was in her bed, waiting to die from a seemingly inoperable brain aneurysm. Her gaze fell upon a newspaper photograph of Pope John Paul II.
She recalls the image instructing her to "stand up" and telling her not to be afraid.
Mora, her doctors and the Catholic Church say her aneurysm disappeared that day. It's a miracle that cleared the way for the late pope to be declared a saint this month.
The church-certified miracle was only the start of Mora's metamorphosis from an ill and desperate woman into a symbol of faith for many Costa Ricans and Catholics around the world.
Mora has suspended her late-in-life law studies and now goes to Mass as often as four times a day.