Woman suffers life-changing injuries after acid attack in London, police say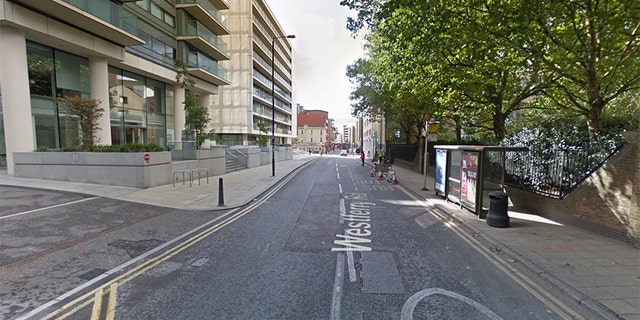 A British woman suffered life-changing burns to her leg and face Wednesday when she was sprayed with acid while walking in east London, police said.
The 26-year-old woman was walking on Marsh Wall near South Quay DLR station around 7 p.m. when an unidentified attacker threw a noxious substance on her. She ran to nearby Westferry Road where police were alerted.
The woman was taken to a local hospital. She did not see the attacker, police said.
No arrests have been made and law enforcement is reviewing CCTV images.
The noxious substance that was sprayed at the woman was confirmed to be a strong acid solution.
Acid attacks have been on the rise in London in recent months.
The number of reported attacks using corrosive liquids rose from 261 in 2015 to 454 in 2016, London police said. Some appeared to be related to gang activity or the theft of cars and motorbikes.
In September, six people were injured when a group of men sprayed acid at shoppers at the Westfield Stratford Shopping Centre in east London. A 15-year-old boy was arrested in the incident.
The spike in attacks has prompted some lawmakers to call for restrictions on the sale and carrying of corrosive liquids such as sulfuric acid.