Woman Killed and Burned in Colombia over Suspected Witchcraft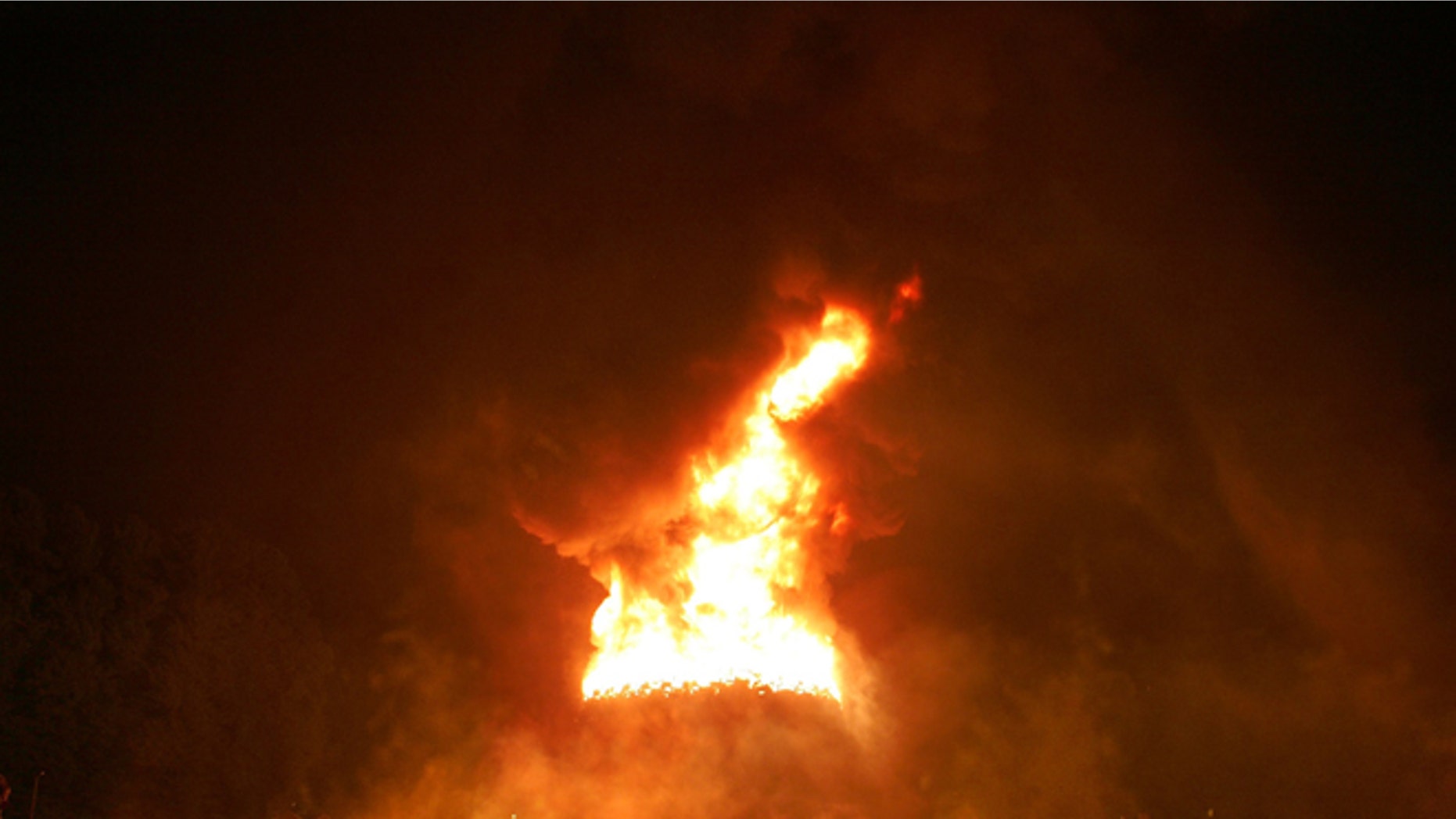 A woman suspected of practicing witchcraft was murdered and her body burned over the weekend in the Colombian town of Santa Barbara.
María Berenice Martínez's naked body was found inside her house with blows to the skull, her hair ripped out and burn marks, according to Colombian press reports. The killers had tied the door shut with a rope so she couldn't escape.
After killing Martinez, the murderers took her hair and some photos to the patio and set them on fire as her six dogs barked at them.
Police suspect two men of committing the crime, though Martinez's sister—also named María—says more people may have known about the plot.
"I think a lot of people are involved," Martínez told Colombian daily El Tiempo. "But it's very difficult to accuse anyone."
People in the town said Martínez used witchcraft to make young people sick.
Her neighbors had called her a witch since 1998, according to El Tiempo, but began to distrust her even more in March of last year, when three young women from the area said Martínez had appeared in their dreams.
After that, neighbors began to threaten her. Martínez went to the police in September of last year saying that her neighbors had contracted an occultist who recommended burning her alive, along with her belongings.
After the murder, Santa Barbara's Parish Priest Jesus Antonio Bedoya called on the town to avoid accusing people of witchcraft.
"Witches don't exist and such talk can wind up causing crimes like this," Bedoya said, according to El Tiempo.
It is common for authorities there to ignore the complaints of women who say they are threatened, Antioquia's Secretary for Gender told Colombian weekly Semana. The department receives some 10,000 reports each year of violence against women.
Follow us on twitter.com/foxnewslatino
Like us at facebook.com/foxnewslatino