Woman cremated in India may have been burned alive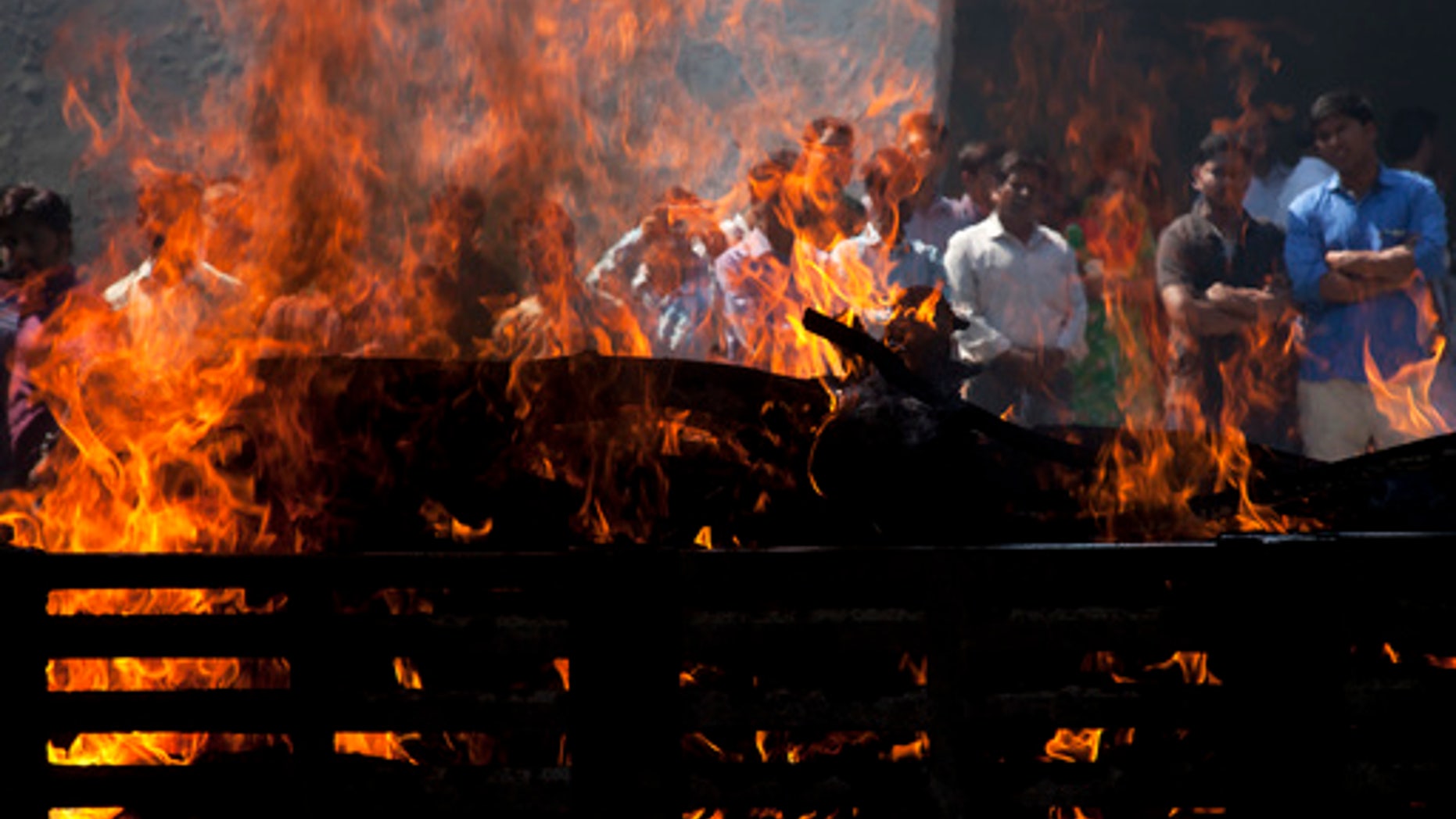 A woman from India who was cremated may have actually been alive when the procedure happened, local reports say.
Rachna Sisodia, a newly-married 24-year-old student, was initially declared dead of "cardiorespiratory arrest and acute respiratory distress syndrome" on Feb. 25 at a hospital in northern India, The Times of India reported.
Her 23-year-old husband then drove her body to a funeral pyre and began the cremation. But police arrived and pulled her out, believing she was still alive. A postmortem report said ash was found in Sisodia's lungs and windpipe.
"The cause of death is shock due to being burnt alive," a local police spokesman told the Hindustan Times.
WOMAN BURNED ALIVE FOR WITCHCRAFT IN PERU JUNGLE, PROSECUTOR SAYS
"This happens when someone is burnt alive," another police official told the newspaper. The particles go inside with the breath. If a person is dead, such particles cannot reach the lungs and the windpipe. So, the doctors concluded that the woman was burnt alive on the pyre."
The hospital in Uttar Pradesh on Thursday said it stood by its claims, as doctors stated that Sisodia died eight hours before being burned.
The husband also said he believes he is being framed by the wife's family, who disapproved of their marriage, the Hindustan Times reported.