Woman accused of hiring hitman to kill husband is extradited to Puerto Rico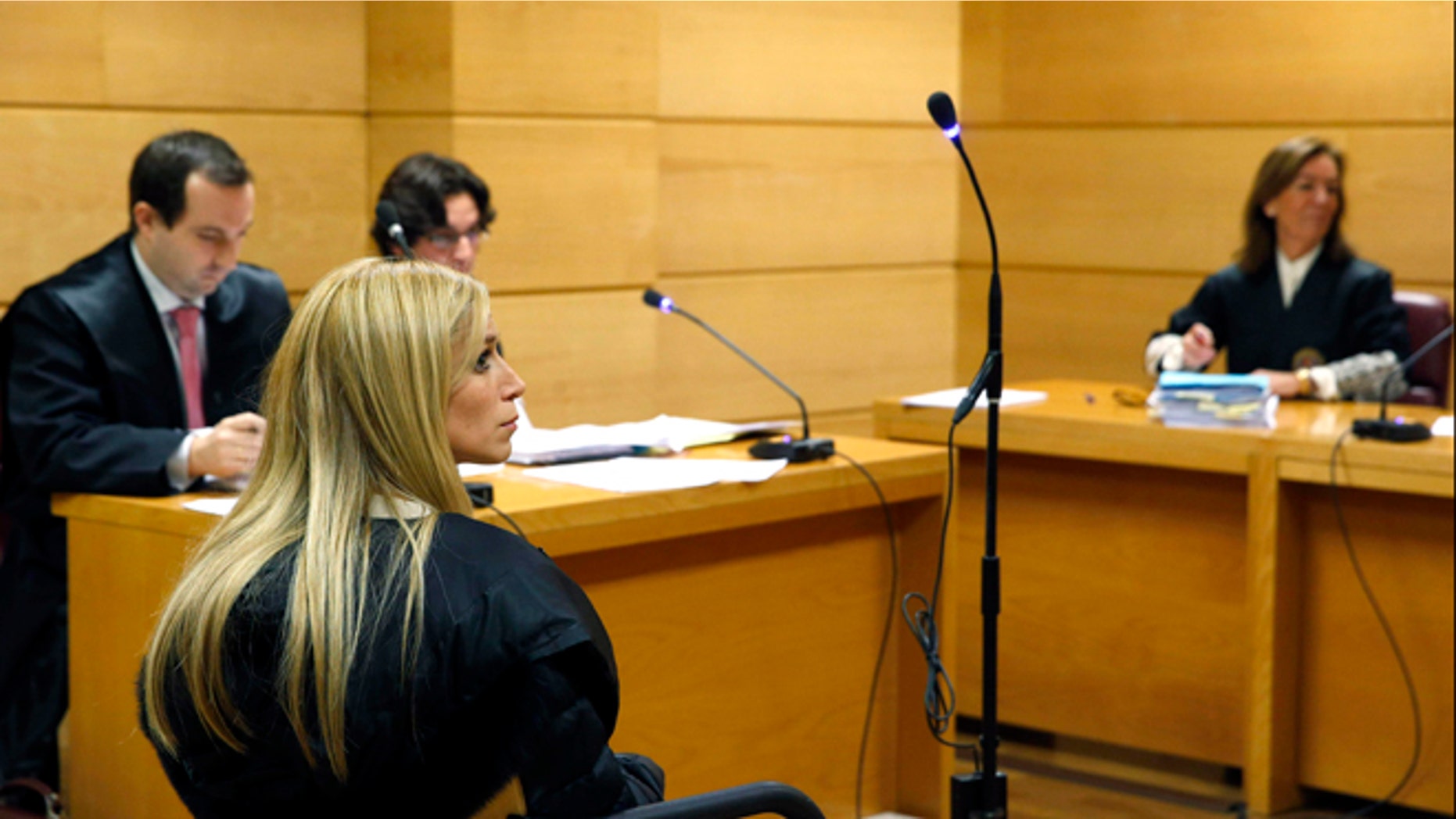 SAN JUAN, Puerto Rico (AP) – A Puerto Rican woman accused of hiring a hit man to kill her wealthy Canadian husband was extradited to the U.S. territory Thursday after a lengthy international manhunt.
Aurea Vázquez Rijos arrived with her month-old baby and was escorted by FBI agents just hours before she appeared in court. She flew in from Spain, where a court ordered her extradition nearly two years ago on the condition she doesn't receive the death penalty or life imprisonment without parole if convicted.
Vázquez did not speak during the brief court appearance and had not yet been appointed a lawyer. She will remain in custody until an Oct. 8 hearing. Puerto Rico's government said in a brief statement that it was talking with FBI officials about the custody of Vázquez's baby, who was born in Spain.
A U.S. grand jury charged Vázquez in June 2008 with offering a man $3 million to kill real estate developer Adam Anhang, a Winnipeg native who had moved to Puerto Rico a year before he was killed. The indictment said Anhang had an estimated net worth of $24 million.
He was beaten and stabbed to death in September 2005 in the historic area of Puerto Rico's capital as he and Vázquez walked near a bar he had bought for her. They had met that night to discuss their pending divorce.
Vázquez refused to cooperate with police and filed a civil lawsuit against Anhang's family shortly after his death seeking $1 million in damages and millions more from his estate. A judge dismissed the suit.
Vázquez then vanished from Puerto Rico.
She appeared several years later in Spain, where she was arrested in June 2013 as she stepped off a plane. Vázquez told a Spanish court at the time that she had been living in Italy since 2008 and had twins with another man while working as a tourist guide there. She said she flew to Madrid because she was duped into believing she would be meeting a tourist group. Vázquez, who fought extradition, said she hadn't known U.S. authorities were looking for her.
Abe Anhang, father of Adam Anhang, said he would come to Puerto Rico for a trial scheduled for Oct. 27.
"Our family is most grateful to the FBI and the Spanish national police for being so persistent in the face of over two years of stonewalling on the part of the accused," he said in a phone interview. "If I had anything to say to her, I would say, 'Welcome back from your European vacation.'"
Alex Pabón Colón previously pleaded guilty to killing Anhang and cooperated with investigators. Other suspects, including Vázquez's relatives, still face charges.