Turkey's massive crackdown on tens of thousands of government workers may achieve what the coup attempt could not: bringing the entire nation to a grinding halt.

Nearly 50,000 soldiers, judges, academics, police officers and civil servants have been rounded up, detained, fired or suspended in the aftermath of Friday's failed coup, leaving key government offices and universities staffed with terrified skeleton crews, sources told FoxNews.com. Those detained or sacked include 30 provincial governors, more than 100 military generals and admirals, 8,000 police officers, 6,000 soldiers, almost 8,000 Interior Ministry workers, key finance and domestic ministers, and intelligence officials.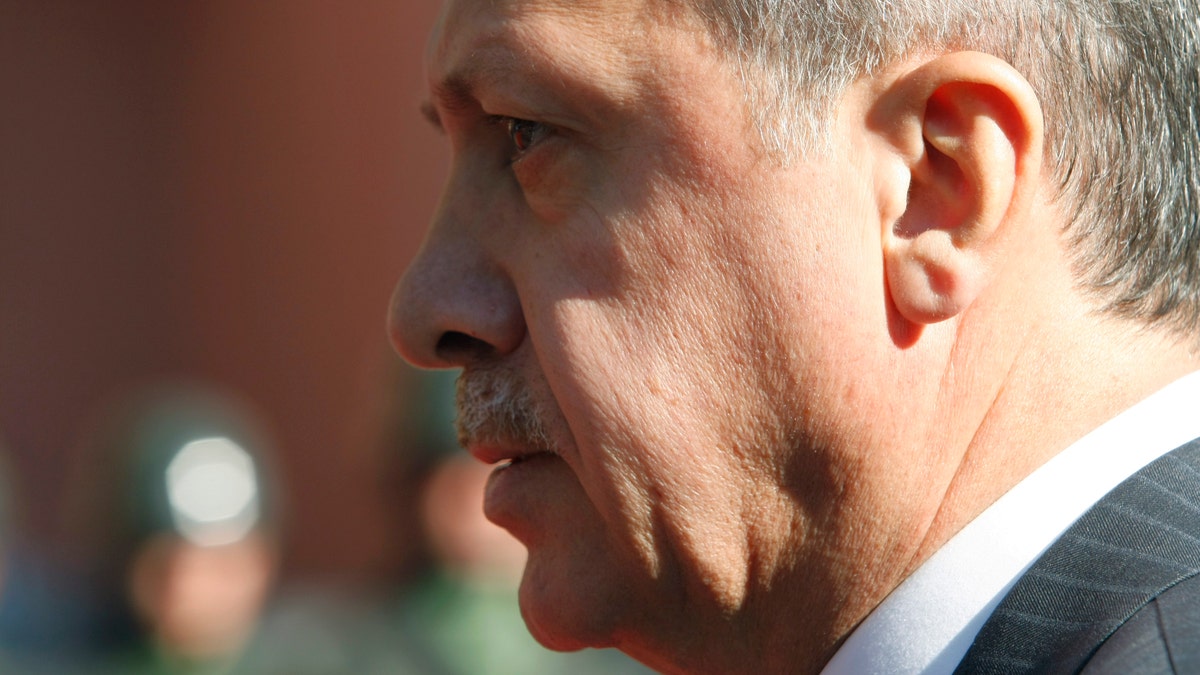 The latest action came Wednesday, when Turkey's higher education council slapped a travel ban that prevents thousands of academics from leaving the country. It also called on all academics overseas to return home and said 626 private schools and other establishments would be closed down.
"Universities have always been crucial for military juntas in Turkey, and certain individuals are believed to be in contact with cells within the military," one Turkish official was quoted as saying.
The target of these actions is the tens of thousands of perceived supporters of U.S.-based Turkish cleric Fetullah Gulen, a one-time supporter but now political enemy of Turkish President Tayyip Erdogan.
"We will get into their dens … We will find all of them," Erdogan vowed Tuesday night, to a crowd gathered in his Istanbul neighborhood.
"A frightening atmosphere is emerging for those who are not sided with the government," said Ahmet Altan, former editor-in-chief of pro-Gulen daily Taraf, in an opinion piece published in the local press, likening Turkey's current situation to the infamous "era of terror" that followed the French Revolution.
"TVs are being shut down, online news sites are being banned, thousands of police dismissed, soldiers dismissed, teachers dismissed … The trauma is probably going to be bigger than we guess and will last longer than we expect," he said.
In the hours the coup was unfolding Friday night, Erdogan immediately accused Gulen of being the mastermind behind the botched putsch. Gulen has vigorously denied the charges, and in a meeting with reporters at his Pennsylvania compound Saturday suggested -- as others have -- that Erdogan himself may have been involved in the action as a power grab.
The actual level of support Gulen enjoys in Turkey is unclear, but at least 15,000 Education Ministry employees have been rounded up, suspended or fired and another 21,000 teachers in the private sector had their licenses cancelled by the ministry, effectively leaving them unable to work.
The massive round-up has triggered a climate of paranoia and chaos, as government offices, university classrooms and even courts are left unstaffed. Those still at work are on a knife-edge, fearful of falling under suspicion.
Gurhan, an actor in Istanbul, said one friend working in a government ministry reported that employees had to turn their cellphones over to their superiors to have their WhatsApp conversations checked. Any such conversation deemed incriminating could cast a wider net of suspicion, he noted.
"We are traveling very often and my friends and I are now making sure we delete all WhatsApp conversations because we are scared the police will take our phones to go through them at checkpoints on the road," Gurhan said.
Asked what in his WhatsApp conversations could potentially get him into trouble, Gurhan simply said "Anything."
Erdogan's rapidly tightening grip has devastated Turkey's intellectual and academic class. Some 1,577 deans at all universities across Turkey were "asked" to hand in their resignations, possibly setting the stage for a complete government takeover of academia.
All top officials at Turkey's prestigious Bogazici University immediately complied with the request, with Bogazici Deputy President Ali Izzet Tekcan saying in a statement, "Necessary measures are being taken to ensure activities run smoothly."
A Turkish student at Bogazici University said the chilling campus climate has prompted her to seek scholarship opportunities abroad.
"Before the coup, perhaps the social tension was bearable," the 23-year-old philosophy student said. "We had our daily verbal fights, but it got to a suffocating point where I don't think I can even concentrate on my studies."
She said the failure of the coup initially spurred hope that stability would prevail, but the crackdown has dashed optimism.
"We were happy when the coup failed because we were scared that had it succeeded, they would turn life into a hell for people in the country, but it is not that different now," she said.