Wife of British ISIS hostage issues plea to husband's captors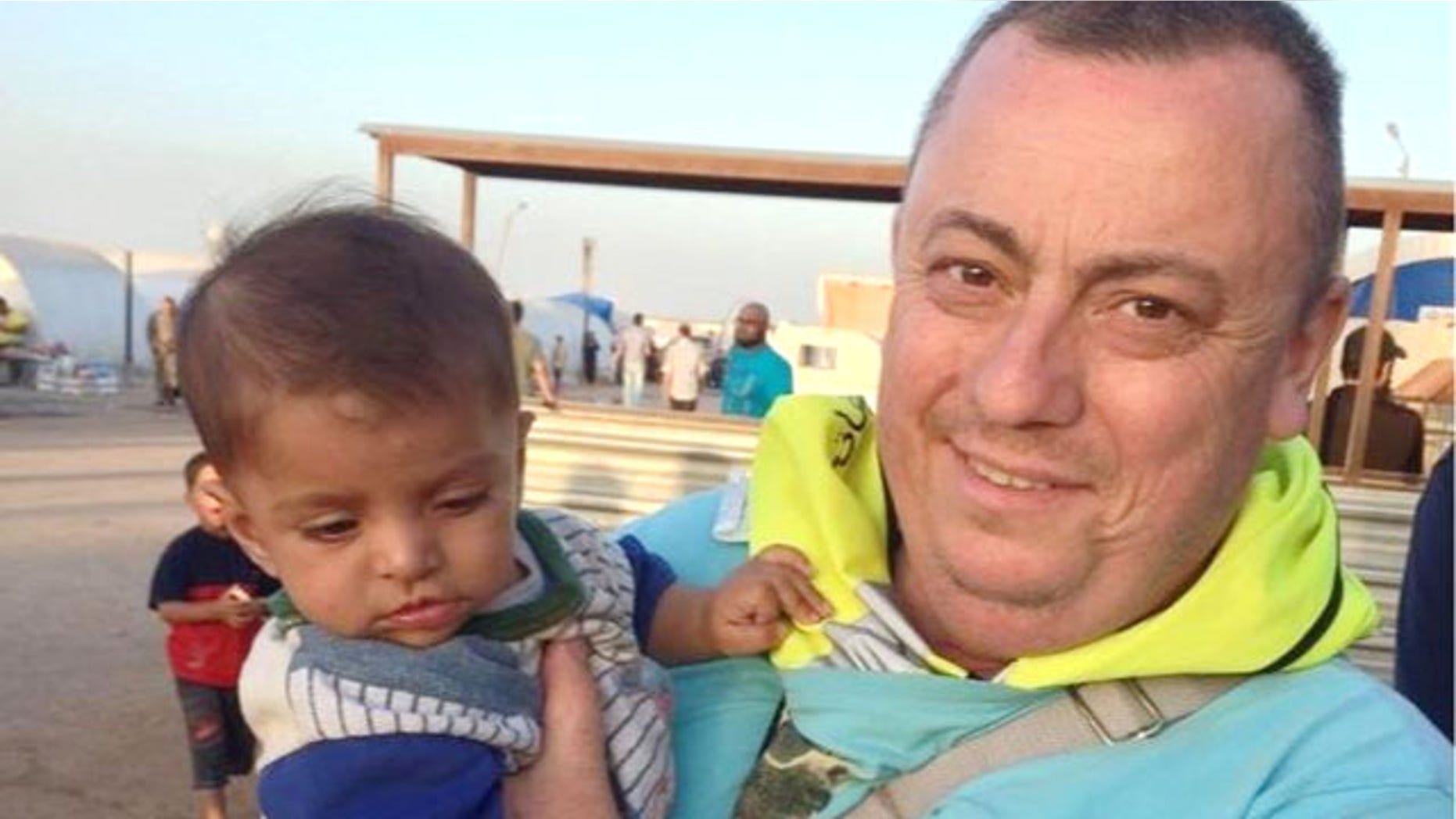 The wife of a British aid worker held hostage by Islamic State militants called for her husband's release Saturday.
Alan Henning, a 47-year-old taxi driver from Manchester, was threatened with beheading by the group, also known as ISIS, at the end of a video released last week that showed the execution of another Briton, David Haines.
Henning's wife, Barbara, released the statement through the British Foreign Office. She described her husband as a "peaceful, selfless man who left his family and his job ... to drive in a convoy all the way to Syria with his Muslim colleagues and friends to help those most in need.
"His purpose for being there was no more and no less. This was an act of sheer compassion."
The statement was the first public comment by Henning's family since his appearance in the video. ISIS has previously beheaded American journalists James Foley and Steven Sotloff on camera in addition to Haines.
Earlier this week, a group of British Muslim scholars called for Henning's release in an online video, saying that executing him was contrary to Sharia law. Their call was echoed by Abu Mohammed al-Maqdisi, a prominent jihadi ideologue released by Jordan in June after serving a five-year sentence on terror charges.
Al-Maqdisi said Henning worked with a charitable organization led by Muslims which sent several aid convoys to help the Syrian people. "Is it reasonable that his reward is being kidnapped and slaughtered? ... He should be rewarded with thanks."
"We call on the (Islamic) State to release this man (Henning) and other aid group employees who enter the land of Muslims with a guarantee of protection... according to the judgment of Shariah law," he said.
The Associated Press contributed to this report.