What's next in Saudi Crown Prince Mohammed bin Salman's corruption probe, reform efforts?
When billionaire Saudi Prince Alwaleed bin Talal on Saturday stepped out of the swanky Riyadh Ritz-Carlton -- where he had been detained for nearly three months as part of a wide-ranging and unprecedented corruption probe -- the 62-year-old walked into a kingdom in the midst of transformation.
Alwaleed was swept up in November, along with 350 other princes, business leaders, ministers and military officers, as part of a crackdown that's so far netted the government $100 billion from numerous sticky-fingered royal elites, Reuters reported Tuesday.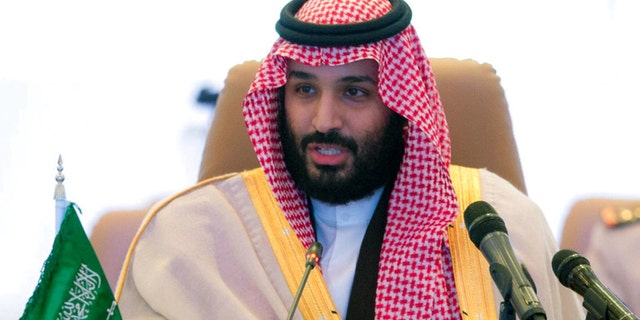 The stunning and broad operation is just one of the recent reforms that have earned young Crown Prince Mohammed bin Salman cautious praise among those hoping for a less theocratic Saudi Arabia.
"He's not afraid to step on some toes," Giorgio Cafiero, CEO of risk consulting firm Gulf State Analytics, told AP.
The crown prince has cemented that reputation not just through the arrests of high-profile figures, but also through goodwill efforts such as allowing women to drive in Saudi Arabia for the first time ever, opening soccer matches to female spectators and allowing cinemas to open for the first time in 35 years.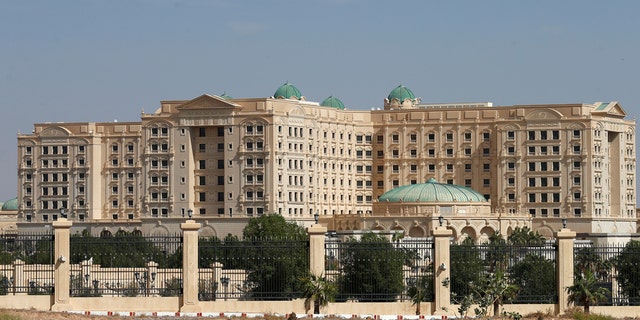 Bin Salman has consolidated power so rapidly since his father's ascension to the throne three years ago that "it's not very clear how members of the royal family can counter him at this point."
Cafiero said there's a "high possibility" Alwaleed's release last weekend "marks the end of nearly the first stage [in reform efforts] and that more arrests will happen later this year."
Critics, however, say the crown prince, who is Saudi King Salman's son and heir, has used the anti-corruption campaign to sideline potential rivals and seize control of influential businesses run by many of those detained in the probe.
SAUDI ARABIA TO ALLOW CINEMAS IN 2018
"I don't think this was ever about anti-corruption, this was about Mohammed bin Salman getting everyone together and saying, 'look, we've had it good for years, we all know we're involved in corruption, but times are different and I need a bit of money, so some of the money you guys creamed off the government I'm going to need to take it back,'" said Sami Hamdi, editor in chief of the International Interest, during a recent Al Jazeera roundtable.
The arrests also raised concerns over the possibility of increasing disarray and resentment from within a royal family whose unity has been the bedrock of the kingdom -- and all of it coming at a perilous juncture in a region wracked by war, sectarian strife, economic stagnation and a push for freedom.
And while bin Salman appears to want to stamp out kleptocracy, he's also not above a high-flying lifestyle -- take, for instance, the Leonardo da Vinci painting he bought for $450 million in December. The piece was the most expensive painting ever sold at auction, The Wall Street Journal reported.
IRAN: GOOD RELATIONS ARE POSSIBLE IF SAUDIS CHANGE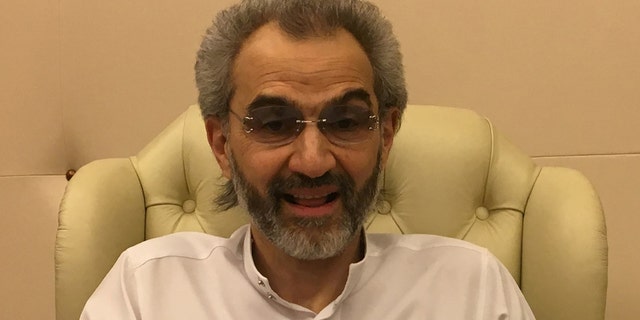 Other researchers insist bin Salman's plan is simply to diversify the Saudi economy into areas of tourism, infrastructure and health care, a strategy outlined in bin Salman's Saudi Vision 2030.
Even in Saudi Arabia, "it's the economy, stupid" is solid political wisdom -- and the oil-dependent Saudi economy, which had a youth unemployment rate of 33 percent last year, is struggling to create jobs for its citizens.
"Prince bin Salman is trying to impose order at home," Joseph Kechichian, senior fellow at the King Faisal Center for Islamic Studies, told Al Jazeera. "He would like all the wealthy individuals in the kingdom to fall in behind his ambitious 2030 economic plans to change how business is conducted in Saudi Arabia."
The Associated Press contributed to this report.