'What are you waiting for?': Slick new ISIS campaign puts new face on homegrown terror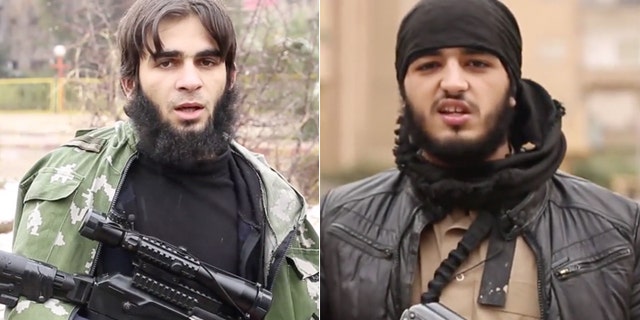 Buoyed by the Islamist terror attack on satirical magazine Charlie Hebdo, ISIS has continued a slick campaign with the twisted theme, "What are you waiting for?" and featuring fresh-faced jihadists urging radicals in French-speaking countries to stay put and kill innocents.
In one video released online last week, titled, "Blow Up France 2," a masked jihadist bearing an assault weapon exhorts Muslims to continue terror attacks in that country.
"Don't give up and particularly don't lower your weapons, don't surrender -- kill. Today, it's our darwa -- kill them. You now have more than 4 million targets," the jihadist said in French.
"Ever since the Charlie Hebdo attacks 'avenged' the prophet, there has been a growing trend to justify terrorist acts, such as this murder, by claiming it was an act of vengeance."
Just hours after the video release, Moussa Coulibaly, 30, allegedly stabbed three French soldiers on patrol near a Jewish community center in Nice. The police officers, who were on anti-terror patrol, were not seriously hurt. Coulibaly, 31, who shares the surname of Amedy Coulibaly, the gunman who killed four people at a Jewish supermarket in Paris on Jan. 9 in the aftermath of the Charlie Hebdo attack, was nabbed near the scene.
"These video releases mark the significant push that Islamic State is having toward Francophone recruitment," Veryan Khan, of the Terrorism Research & Analysis Consortium (TRAC), a Florida-based global research firm specializing in political violence and terrorism. "If it also results in transnational attacks outside the Sham, then that is just gravy on top of the plate for them."
Some of the propaganda also bears English subtitles, indicating they aim to recruit Westerners. Islamic State has so far put out four of the French-language videos asking the question "What are you waiting for?" beginning in November. The initial video called on foreign fighters to attack their host country if they cannot join Islamic State in the caliphate.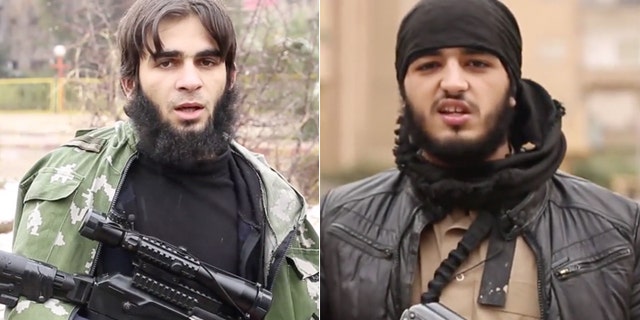 "ISIS did not want this exclusively for a French audience," said Ryan Mauro, security analyst for the Clarion Project, an educational group focused on Islamist extremism. "The group wanted to send a message to Americans, as well."
Recent videos feature a series of man-on-the-street style interviews asking jihadists their opinions on everything from the murder of Jordanian air force pilot Moath al-Kaseasbeh, who was burned alive in January by ISIS leaders while trapped in a cage, to the beheading of Japanese journalist Kenji Goto.
One of the seven jihadists featured in the most recent video is likely Hayat Boumeddiene, the 26-year-old widow of Amedy Coulibaly, according to French authorities. French police killed Coulibaly, 32, after he murdered four hostages in the Paris supermarket Hyper Cacher. Boumeddiene, last seen Jan. 12 in a surveillance video at the Istanbul Airport, is now French law enforcement's "most wanted" woman and is believed to have joined ISIS in Syria or Iraq.
The supermarket siege came two days after 12 people were murdered in an attack on Charlie Hebdo, the news outlet known for its controversial series of cartoons mocking followers of Islam's Prophet Muhammad. Although that attack was linked to Al Qaeda in the Arabian Peninsula, Amedy Coulibaly is believed to have been a follower of Islamic State.
"Ever since the Charlie Hebdo attacks 'avenged' the prophet, there has been a growing trend to justify terrorist acts, such as this murder, by claiming it was an act of vengeance," Khan said. "Just this week in Sinai, Egypt, ISIS released a video titled, 'We Swear We Will Revenge.'"
Khan believes the videos, along with other recruitment efforts, are having an impact.
"It's very possible that the Paris attacks were influenced by this video, which was extremely popular with the Twitter crowd," Khan said.
Islamic State is making videos targeting the French because they are having success there, said Mauro.
"In the aftermath of the Paris attacks and the latest attack on French soldiers, ISIS knows that will generate attention," he said.
In the videos, the French-speaking fighters boldly show their faces in some of the videos, indicating they have no intention of returning to France, Khan said.
"The theme of most of their interviews is that France is no place for a Muslim, as they cannot truly actualize their faith in that country," Khan said.
France is not a country where citizenship, culture or birth can make you French, Khan said, as national identity is in a number of factors not attainable by outsiders.
"Add to this the measures France has taken to protect itself against the insider threat it faces, including banning the niqab (veil or mask), plus the usual complaints that Western religious freedom actually oppresses Muslims by exposing them to what they find morally reprehensible, and there you get the reason for their repeated, triumphal rejection of France," Khan said.
The videos also call on jihadists to rise up in Belgium, Germany, Switzerland and the West. Khan believes the videos and other Islamic State tactics have even inspired attacks on law enforcement in France and Canada.
Islamic State is undoubtedly the terrorist group that has been most successful in their online media strategies, Mauro said.
"This successful strategy has enabled ISIS to win over the next generation of jihadists," Mauro said. "A young radical can feel as if he or she is part of an actual community in the jihadist online world and, unlike Al Qaeda, ISIS can actually claim to be seizing ground and making progress. These videos help ISIS supporters feel as if they are part of an exciting turning point in Islamic history."