Westminster Abbey service held to remember thousands killed in Srebrenica 20 years ago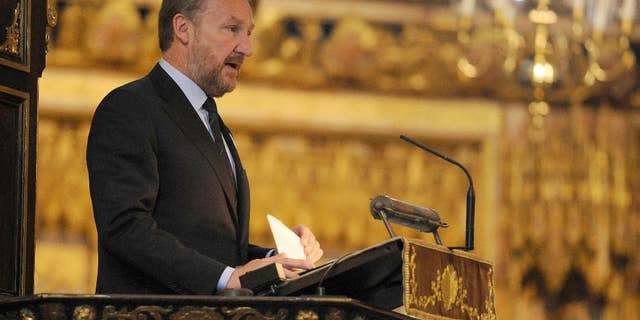 LONDON – Hundreds of Bosnians and Britons have attended a memorial service at Westminster Abbey to remember the more than 8,000 Muslim men and boys killed in the Srebrenica massacre 20 years ago.
British Prime Minister David Cameron led the tributes in London to those slaughtered in Europe's worst mass killing since World War II. Cameron said Monday that "we must never, ever forget what happened at Srebrenica" and that "we must reaffirm our determination to act to prevent genocide in the future."
The service was one of dozens of events in Britain this week to mark the 20th anniversary of the July 11-13, 1995 massacre, in which Bosnian Serbs rounded up men and boys in Srebrenica and killed most of them.