'We killed 100', Darfur tribe says of rival clashes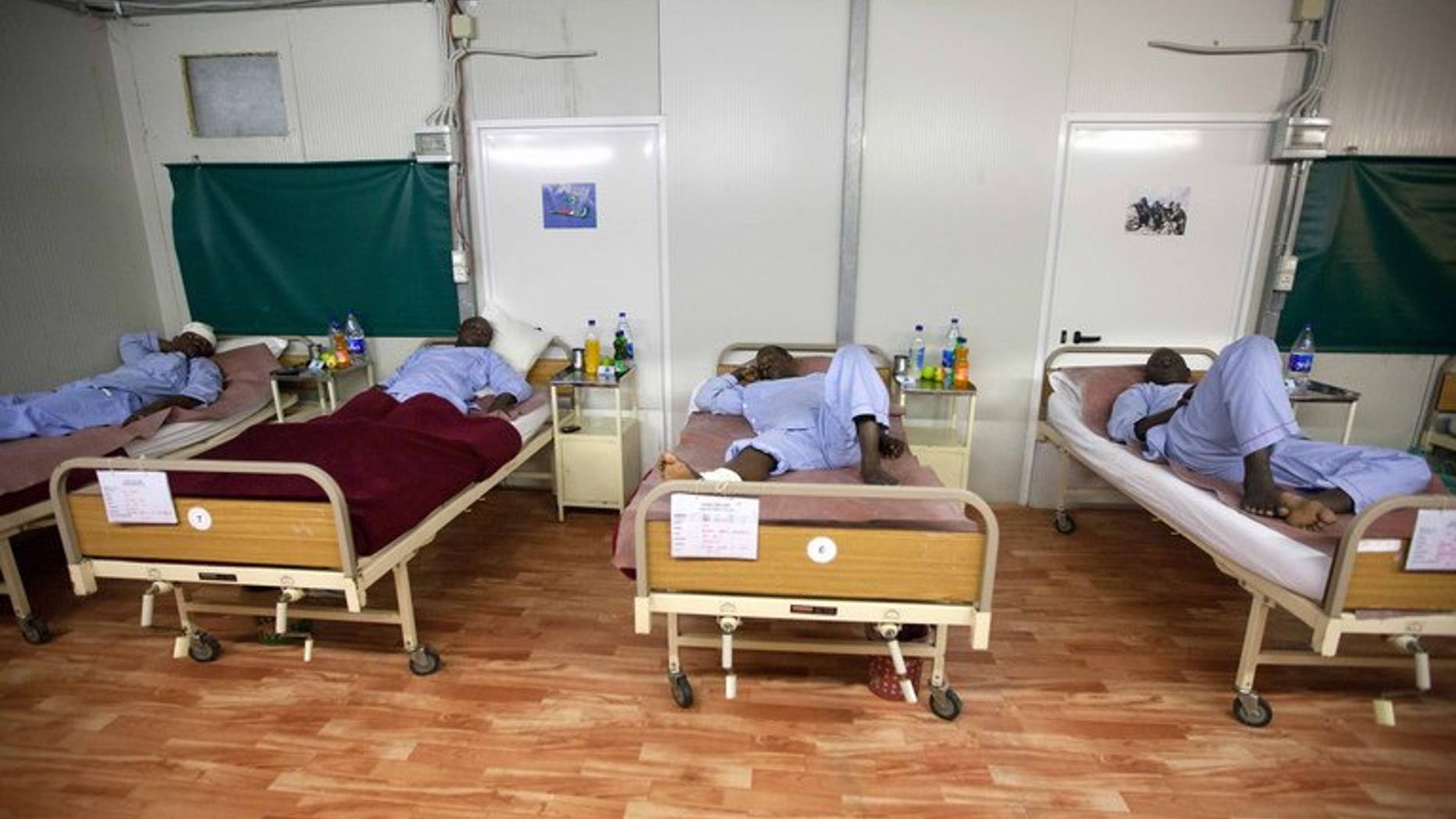 KHARTOUM (AFP) – An Arab tribe in Sudan's Darfur said on Tuesday it killed 100 members of a rival tribe, adding to a mounting death toll from an upsurge in violence this year.
"We lost 28 of our men and we killed 100 from the other side," Ahmed Khiri, a Misseriya tribal leader, told AFP.
He was referring to fighting with the Salamat group outside of Garsila town in western Darfur on Monday.
Khiri said 17 more fighters on the Misseriya side were wounded and there was a threat of further violence.
"Troops from both sides are gathering in different areas," he said.
A Salamat leader said: "A huge number of people were killed on both sides.
"Yesterday there was heavy fighting... after Misseriya attacked our village with heavy weapons", the leader said, declining to be named.
Scores more have been killed, according to both sides, since the latest outbreak of warfare between the Misseriya and Salamat began last week.
"The government promised to send troops from Zalingei to intervene between the two parties but they are not here yet," the Salamat leader said, referring to the capital of Central Darfur state.
Sudan's army spokesman could not be reached.
Garsila is about 150 kilometres (90 miles) north of the Abugaradil area, where last week's battles between Misseriya and Salamat killed 94 people, mostly Salamat, Khiri said at the weekend.
The Salamat said 52 of their men died during those clashes in the southwest of Darfur on the borders with Chad and the Central African Republic.
Inter-tribal and inter-ethnic fighting has been the major source of violence in Darfur this year, where an estimated 300,000 people were displaced in the first five months alone, the African Union-UN peacekeeping mission in Darfur (UNAMID) says.
That is more than in the previous two years combined.
The United Nations says that, as of the end of June, 30,000 Sudanese had fled into Chad because of the tribal fighting in southwestern Darfur as well as similar unrest in North Darfur.
Clashes between Misseriya and Salamat began in April.
The two tribes signed a peace agreement on July 3 under which they were to pay compensation to each other, and refugees would return.
On Saturday in North Darfur state, two other Arab tribes, the Beni Hussein and Rezeigat, inked a peace deal to end a separate conflict, which a member of parliament said killed hundreds over several weeks.
Darfur's top official, Eltigani Seisi, told the ceremony that "absence of the state authorities led to fighting", and he called for a clampdown by security forces.
He was quoted by the official SUNA news agency.
At the same event, Vice President Ali Osman Taha said President Omar al-Bashir is "working out a comprehensive vision on finding radical solutions to Sudan's problems and addressing causes of conflict in Darfur," SUNA reported.
Bashir is wanted by The Hague-based International Criminal Court for war crimes, crimes against humanity and genocide allegedly committed in Darfur.
The Salamat in April accused members of the paramilitary Central Reserve Police of joining fighting in Rahad el Berdi near Umm Dukhun in Darfur, which the tribe said left dozens dead.
UN experts and human rights activists have also accused government security forces of involvement in Darfur's tribal fighting.
But Mohamed Ibn Chambas, the head of UNAMID, has said the nature of the tribal disputes -- mainly competition for land, water and mineral rights -- made it hard to tell who was on which side as police and militia also had ethnic affiliations.
Prior to this year's surge of violence, there were already 1.4 million people in camps for people uprooted by Darfur's conflict, which began a decade ago when rebels from ethnic minority groups rose up against what they saw as the domination of Sudan's power and wealth by Arab elites.
Security problems have more recently been compounded by the inter-tribal fighting, kidnappings, carjackings and other crimes, many suspected to be the work of government-linked militia and paramilitary groups.