Wall Street braces for another wild day as Chinese, European stocks slump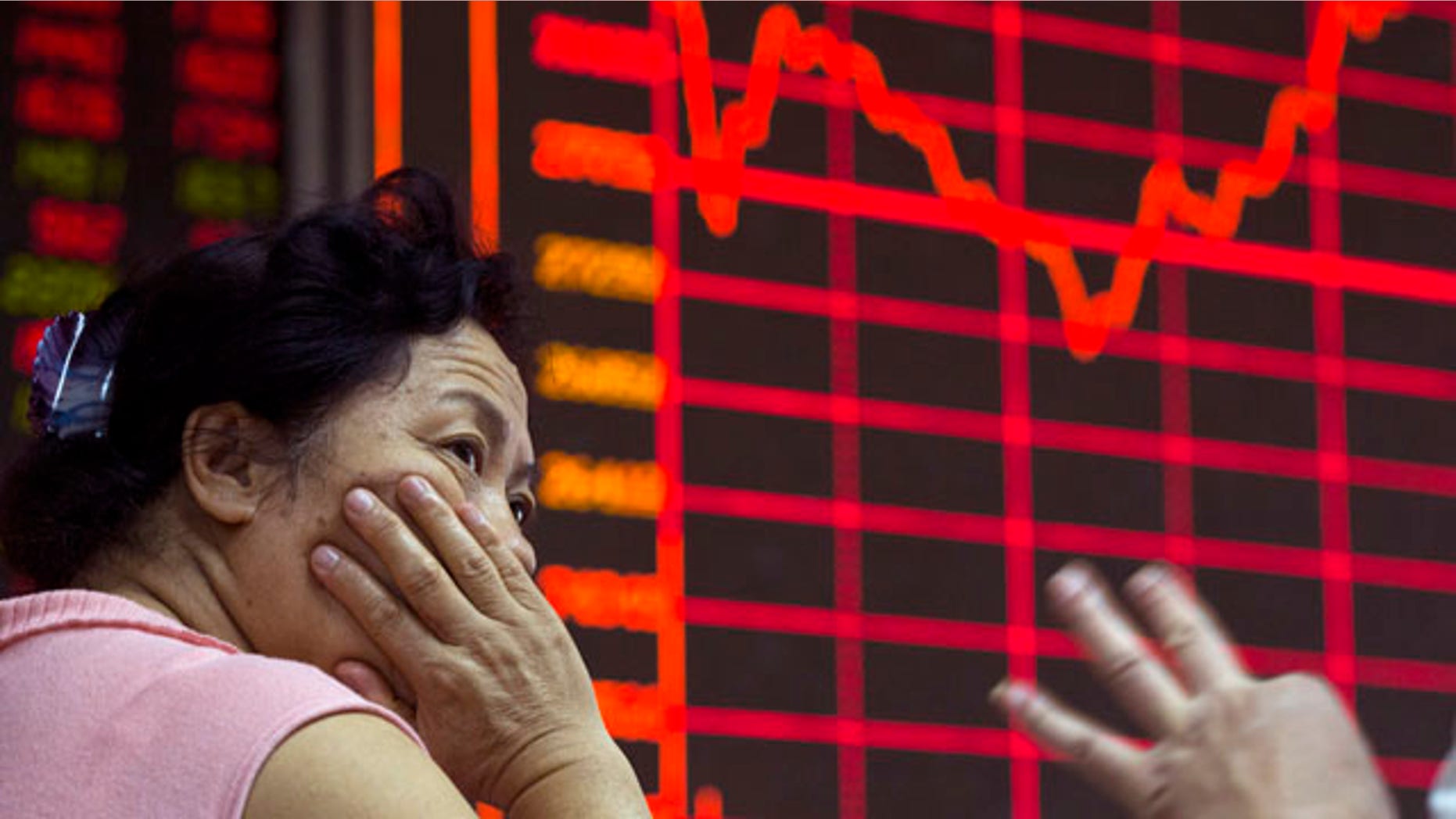 Global markets struggled Wednesday to shrug off fears of a deepening Chinese economic slowdown, which has roiled stocks in recent sessions.
European stocks opened lower, tracking a late tumble in U.S. markets Tuesday that dashed hopes of a return to stability.
The Stoxx Europe 600 index was 1.5 percent lower midmorning, following a 4.2 percent gain on Tuesday. Germany's DAX lost 1.1 percent, France's CAC 40 was down 1.2 percent, and the U.K.'s FTSE 100 was 1.2 percent lower.
The losses followed another volatile session in Chinese markets, as fresh measures to ease monetary policy late Tuesday failed to settle investors' nerves. China's central bank cut interest rates and flooded its banking system with liquidity via a cut to banks' reserve ratio requirements. The Shanghai Composite Index swung between gains and losses before closing 1.3 percent lower.
Some investors worry the People's Bank of China's moves, which many anticipated, won't be enough to steady markets after the selloff of the last week.
U.S. stock futures suggested a modest rebound on Wednesday, indicating opening gains of around 1.3 percent for the Dow Jones Industrial Average and S&P 500. Changes in futures aren't necessarily reflected in market moves after the opening bell.
On Tuesday, the Dow Jones Industrial Average had closed 1.3 percent lower after an early rally melted away.