Volcanic eruption in eastern Indonesia hurts 9 people, leaves 1 missing, shuts airport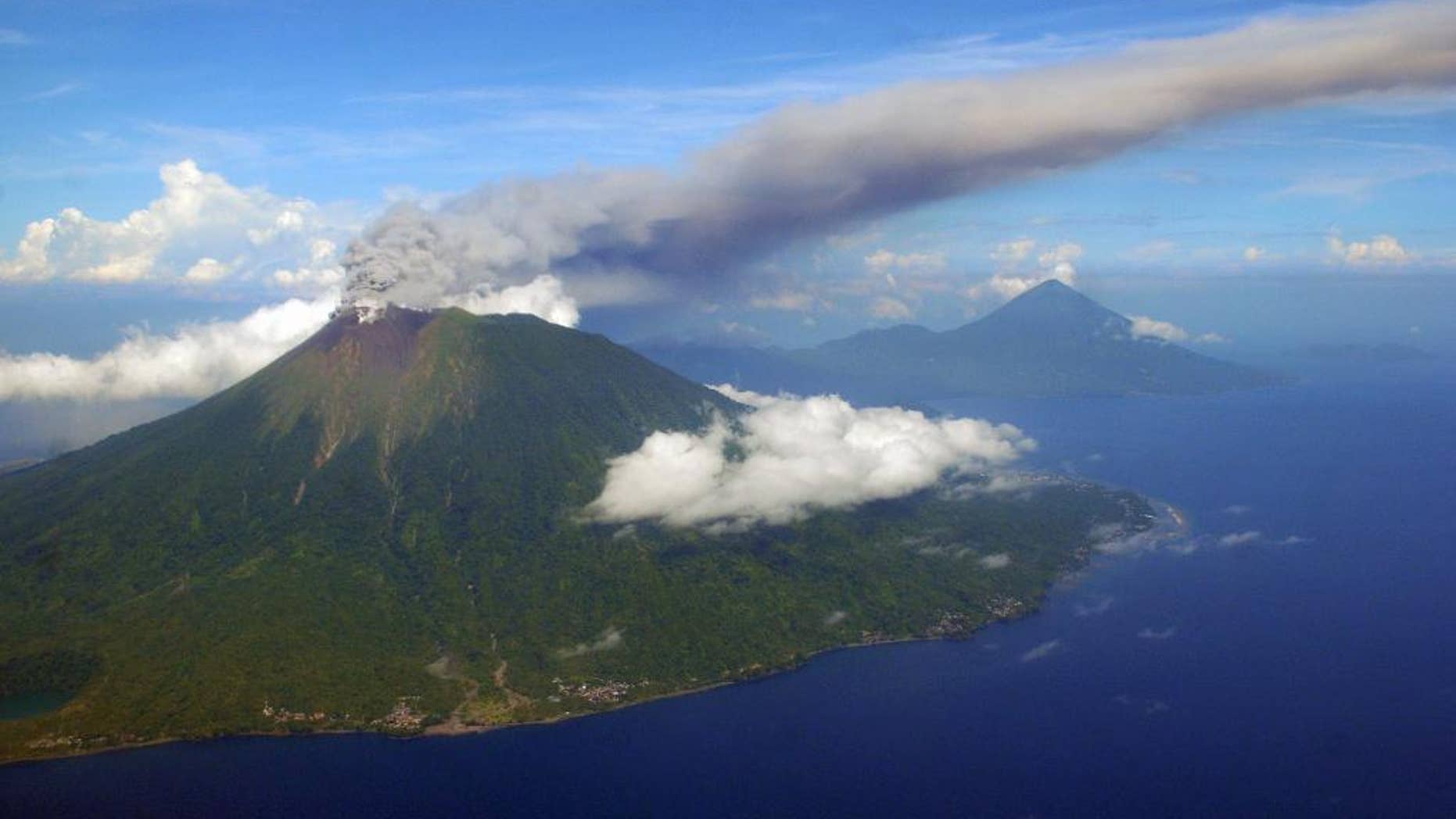 TERNATE, Indonesia – A rumbling volcano has erupted in eastern Indonesia, leaving at least one hiker missing, injuring nine others and forcing the closure of an airport.
Spokesman for Indonesia's Disaster Mitigation Agency Sutopo Purwo Nugroho says Friday that Mount Gamalama on Ternate island in North Maluku province spewed hot ash and smoke up to 2,000 meters (6,560 feet) into the air just before midnight Thursday.
He says nine panicked hikers fell while fleeing to safety and suffered severe injuries. Four of them were hospitalized and rescuers are searching for the tenth still missing.
An airport in Ternate, the provincial capital about 30 kilometers (20 miles) from the volcano, was closed Friday.
Indonesia has about 500 volcanoes, including 128 active ones and 65 listed as dangerous.