Video reveals abuse of sheep in wool industry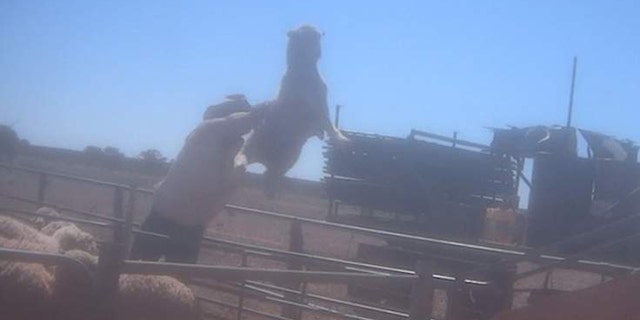 Just days before the biggest shopping day of the year, a video released by People for the Ethical Treatment of Animals (PETA) has revealed abuse of sheep within the Australian wool industry.
PETA says that, over the past year and a half, it or its affiliates have exposed 37 facilities on three continents for mutilating, abusing and skinning sheep alive.
"We've seen that gentle sheep are punched in the face, slammed into the floor and barbarically killed for wool sweaters and scarves," says PETA associate director Elisa Allen.
"PETA is calling on kind people everywhere to make this a wool-free winter and wear vegan."
The video, revealed ahead of the Christmas retail period, was recorded by an undercover investigator in the small town of Coober Pedy in Australia - the world's top wool exporter.
One of the problems may stem from the fact shearers are often paid by volume shorn, not the hours worked, which encourages fast, violent work that can wound the animals.
This abuse also took place at so-called "responsibly sourced", or "sustainable" farms, PETA says.
The group wants to promote its #WoolFreeWinter pledge and campaigns on the platform that less-cruel methods of production are available.
Colin MacGregor, shearing training manager for the British Wool Marketing Board told Sky News: "This would just not happen on a UK farm.
"We have very high standards of animal welfare."
According to AgricultureUK.com, sheep shearing and wool production have been part of the UK's industry over the last 6,000 years.