Venezuela supreme court orders dissident lawmaker's arrest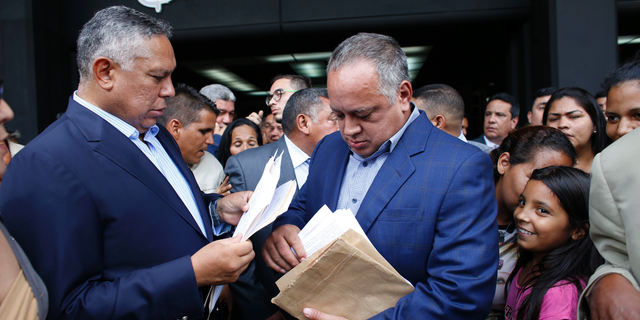 CARACAS, Venezuela – Venezuela's Supreme Court has ordered the arrest of the ousted chief prosecutor's husband after authorities accused him of operating a $6 million extortion ring targeting businesspeople in the nation's oil industry.
The government-stacked court announced late Wednesday it was ordering German Ferrer's capture and referring the case to the new, all-powerful constitutional assembly.
The assembly is also filled with government backers and is expected to proceed with lifting Ferrer's immunity from prosecution that comes with legislative office. He is a lawmaker formerly aligned with President Nicolas Maduro's administration.
In a statement to local media, Ferrer denied signing documents that officials are holding up as evidence he opened a bank account in the Bahamas to facilitate transactions.
He and wife Luisa Ortega have become outspoken critics of Maduro.