Venezuela leans on military to combat food shortages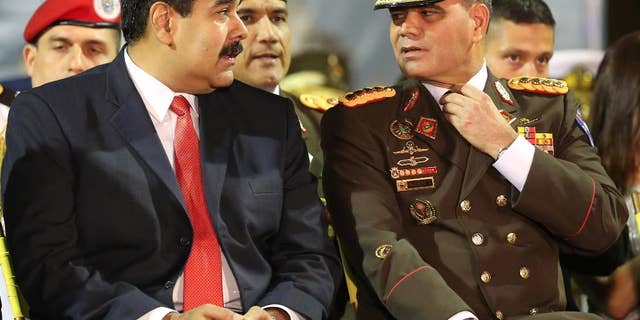 NEWYou can now listen to Fox News articles!
CARACAS, Venezuela – Venezuela's Defense Minister is getting a major promotion as the socialist-run country struggles to combat severe shortages and stave off food riots.
President Nicolas Maduro on Monday night said he was creating a new government initiative to boost production and guarantee the smooth distribution of food supplies. He says that what is called the Great Mission of Sovereign Supplying will be headed by Defense Minister Vladimir Padrino, who will coordinate the work of every ministry.
The military historically has been the arbiter of disputes in Venezuela and the move comes at a moment when polls show Maduro is deeply unpopular. Since taking office, Maduro has enhanced the military's power and handed it key Cabinet posts with control over the economy.