Venezuela denying trial to US man held since June, case goes to the UN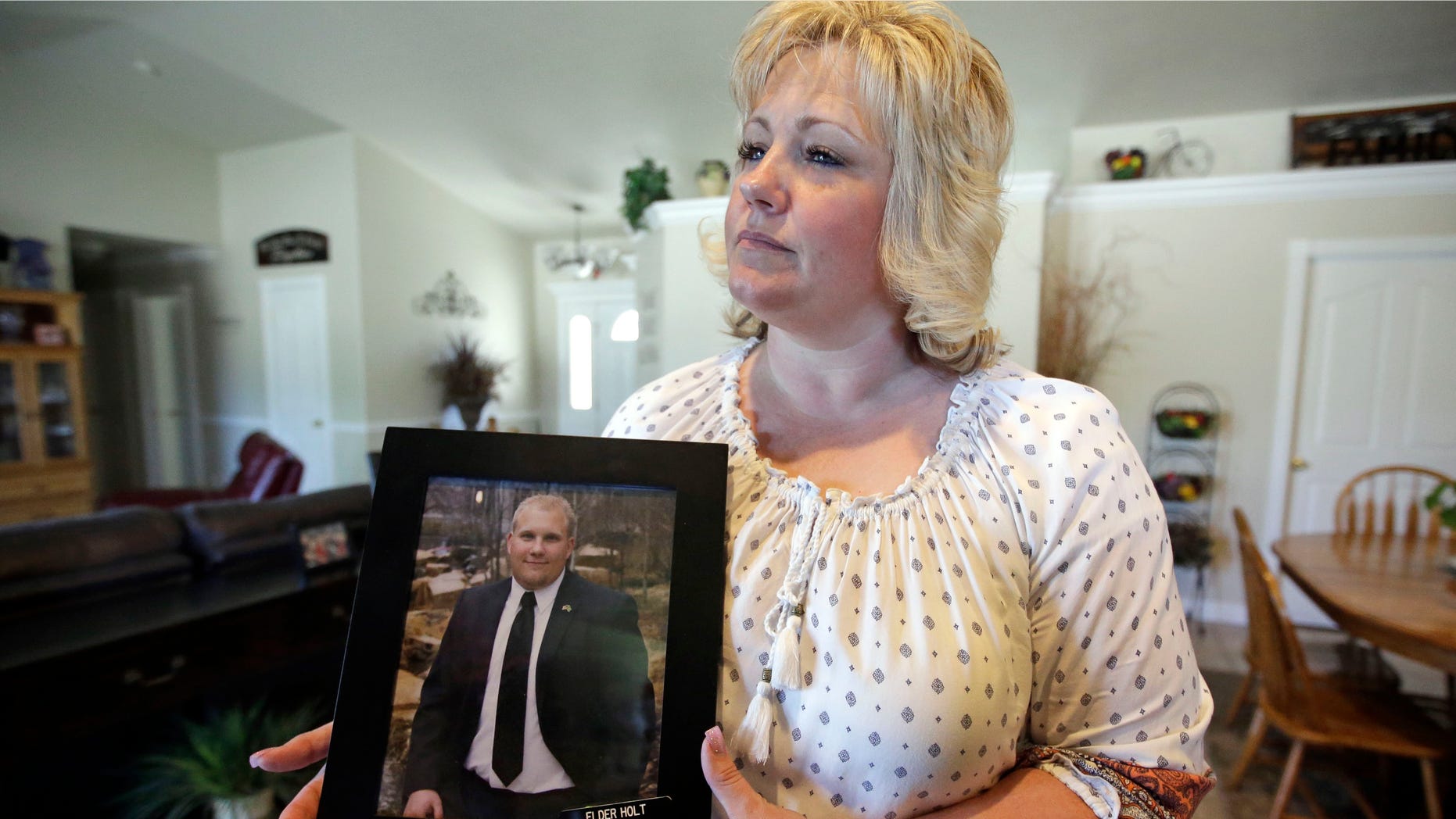 CARACAS, VENEZUELA – In the nearly eight months he's been held in a bleak intelligence facility in Caracas, Joshua Holt has not been able to argue his case before a judge. He has been in court just once, on July 4, 2016, when the 24-year-old Mormon from Utah was charged with illegal possession of weapons.
Amid Venezuela's deep political turbulence - and increasing tensions with the U.S. - his lawyer said she is taking the case to foreign courts.
"We have asked support to the Venezuelan Penal Forum to denounce [Holt's case] internationally," said lawyer Jeannette Prieto.
MOTHER ASKS TRUMP TO HELP FREE SON JAILED IN VENEZUELA
Holt was arrested on June 30 alongside his Venezuelan wife, who is also incarcerated without trial.
"His hearing has been delayed five times, [the intelligence agency] Sebin has denied his wife's relatives their visiting rights. I have more than three weeks without seeing him," Prieto told Fox News. "They let me in whenever they want, sometimes they make me wait for hours at the building's entrance just to tell me that I am not allowed to see him," she said.
Prieto has enlisted the help of the Venezuelan Penal Forum, a non-governmental organization, to bring the case before the Inter-American Commission on Human Rights (IACHR). She said she will also report it to the UN's Human Rights High Commissioner and the Working Group on Arbitrary Detention.
COURT HEARING FOR U.S. MAN HELD IN VENEZUELA POSTPONED YET AGAIN
Holt traveled to Venezuela in early 2016 to marry a woman he met online while looking for Spanish-speaking Mormons to help him improve his Spanish. Venezuelan officials allege he was using his wife's apartment to stockpile weapons and have suggested his case is linked to other unspecified attempts by the U.S. government to undermine President Nicolas Maduro's socialist rule.
Holt is being held in a prison run by Venezuela's intelligence police, which also holds a number of activists that the opposition considers political prisoners.
Prieto said Holt is currently experiencing a dental issue and is being denied treatment. Since his arrest he has suffered from a host of ailments, including kidney stones and hemorrhoids.
According to Prieto, court officials tell her the hearings have been delayed because the judge in the case, Elena Cassiani, was reassigned and no replacement has yet been appointed.
STUDY: VENEZUELANS LOST 19 LBS. ON AVERAGE OVER PAST YEAR DUE TO LACK OF FOOD
When the hearing does take place, a judge will rule whether the charges can be fully dropped or if the case merits to a trial. He could also be released pending trial, Prieto said.
"He is a political hostage," said Alfredo Romero, director of the Venezuelan Penal Forum. "Not only because of the arbitrary detention and human rights violations, but because the government uses his case for political purposes, accuses him of being some kind of spy," he said.