Venezuela, Chávez Brace for Uncertain Future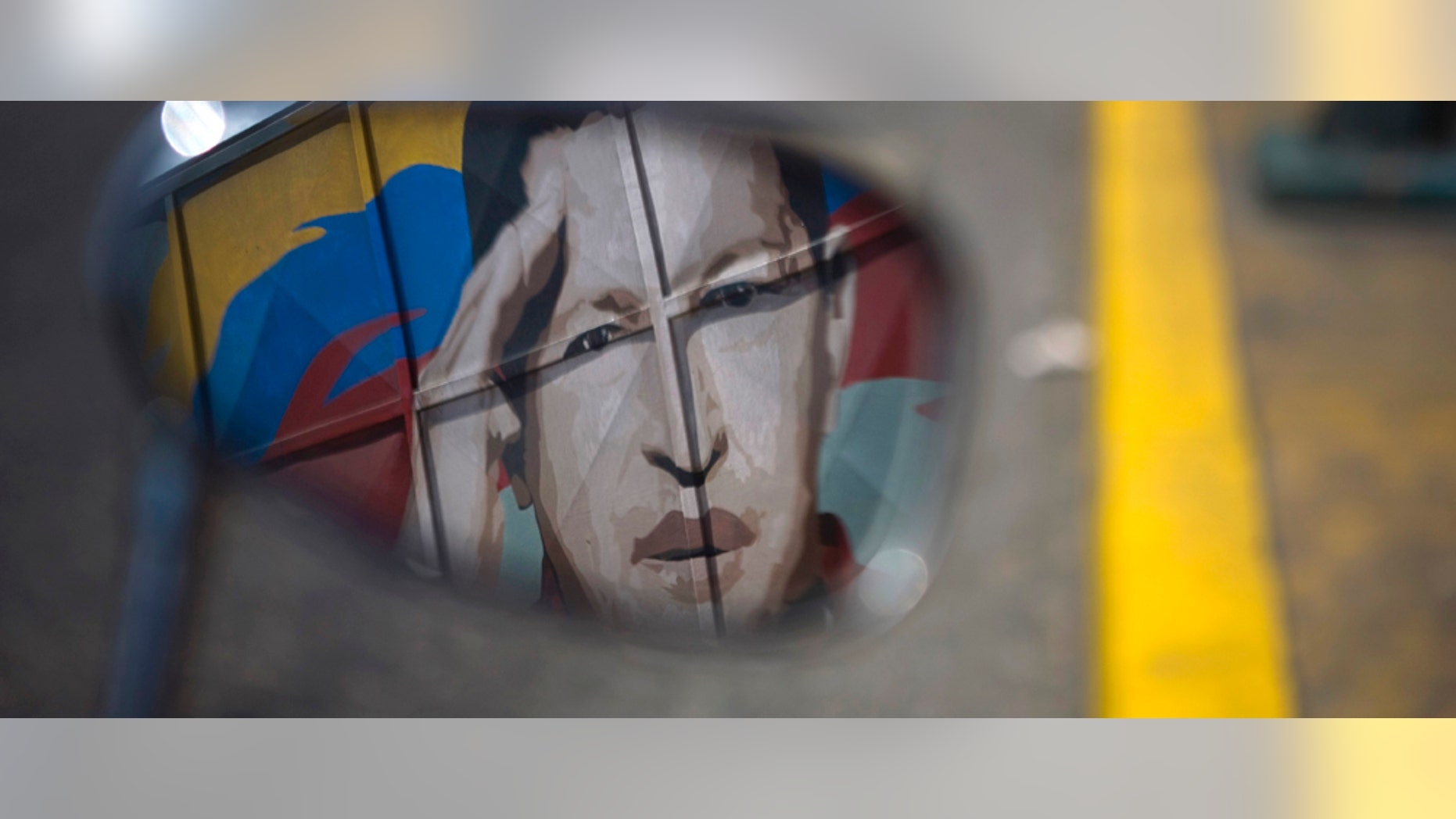 How sick is he really? Will he be able to run for re-election next year? Is a major shift in Latin American politics on the horizon?
President Hugo Chávez's disclosure that he is being treated for cancer is raising questions as the impact of his illness weighs on his socialist movement in Latin America.
While Chávez remained in Cuba on Friday recovering from surgery that removed a cancerous tumor, he sought to assure his supporters that he remains in charge and expects to fully recover.
"We're optimistic and we know we'll get out of this," Chávez said.
Questions remain about how sick Chávez is. He announced Thursday night that a surgery had successfully removed the tumor in his pelvic region, though he didn't give details about what kind of cancer he had or say how soon he might return home.
In the streets, hundreds of the ailing leader's supporters poured into a downtown plaza, shouting "Onward, commander!" They wrote get-well messages on large paper signs, including some that read "Chávez forever."
Carmen González, a 57-year-old laboratory technician who joined the crowd, said she was praying for Chávez.
"It has pained me a lot, and not just me. I feel that it's the whole country," she said. "Those who are in charge, like the vice president, have to lead the country forward."
Vice President Elias Jaua assured Venezuelans on Friday that there was no need for Chávez to cede his duties as president.
"The president is going to be (in Cuba) for the time period his doctors prescribe," Jaua said, noting that the National Assembly has authorized Chávez to remain in Cuba for as long as needed.
Venezuelan state television aired prerecorded video of a meeting in Cuba on Wednesday in which Chávez was shown discussing road projects and other issues with his brother Adan, his foreign minister and a military chief.
The effort to portray business as usual comes after three weeks of uncertainty in which Chávez was largely out of sight and speculation was rife that he might be seriously ill. Before his speech on Thursday, Venezuelans had heard only that Chávez had undergone surgery to remove a pelvic abscess.
The 56-year-old Chávez was noticeably thinner and pale as he disclosed he had two operations in Cuba, including one that removed a tumor in which there were "cancerous cells."
The socialist leader had previously vowed to win re-election next year and govern for another decade or more. Now he has yet to say whether that plan still stands.
His illness has created uncertainty in a political system that has been dominated by Chávez during his more than 12 years in power. A weakened Chávez also poses potential challenges for his long-running efforts to counter U.S. influence and rally the radical left in Latin America and beyond.
Some analysts predict that if Chávez's illness worsens, his socialist-inspired Bolivarian Revolution movement might face troubles due to the lack of a clear successor.
"Chavismo without Chávez doesn't exist," said Joel D. Hirst, an international affairs fellow at the Washington-based Council on Foreign Relations. "The revolution is really about one man."
"If for some reason Chávez was not able to continue as president or to run in the 2012 election, it would produce a tectonic shift in Latin American politics."
If Chávez were to die or resign, the vice president would serve the remainder of Chávez's term.
Venezuelan historian Agustin Blanco Muñoz, who wrote a book about Chávez, predicted that "he is not going to resign."
He said strongman leaders such as Chávez are unlikely to step down because "they feel they are the chosen ones, that they're the supreme ones."
Diego Moya-Ocampos, a political analyst with IHS Global Insight in London, called Chávez's announcement a "game-changer" because there is no obvious political heir.
Chávez revealed limited details about his illness, saying that the tumor was in the pelvic region and that "there were no complications" in the surgery. He said he was continuing to receive treatment in Cuba, though it was unclear what sort.
"Statistically, it would most likely be a colorectal cancer," said Dr. Michael Pishvaian, a cancer specialist at Georgetown University's Lombardi Comprehensive Cancer Center who was not involved in the Venezuelan leader's treatment.
"It's not unheard of for a gastrointestinal cancer, particularly colorectal cancer, to have broken through the colon and be surrounded by an abscess, a collection of infected cells," he said.
In such cases, the cancer is discovered when cells from the abscess are examined later. A second surgery might be done to remove any additional cancer and nearby lymph nodes to see whether it had spread.
"The potential for recovery all really depends on the type of cancer and the stage of the cancer," Pishvaian said.
Gen. Henry Rangel Silva, a military chief and a member of Chávez's inner circle, assured the country that Venezuela's stability "is guaranteed" while the president recovers.
"He will be in our country soon," Rangel said, without giving a return date.
Venezuela is preparing to celebrate the 200th anniversary of its declaration of independence from Spain on Tuesday, but it's unclear whether Chávez will be able to attend the festivities.
The government postponed a summit of Latin American and Caribbean leaders earlier in the week, citing Chávez's health.
Some analysts have predicted growing divisions and possibly infighting within Chávez's movement if he is absent for an extended period. He has already been in Cuba since June 8.
"The longer the president is in Cuba, the clearer ... the fractures are going to become within the Chavista movement, and in particular between the Marxist factions and the factions closer to military sectors," Moya-Ocampos said.
But Steve Ellner, a political science professor at Venezuela's University of the East, said the differences that exist within Chávez's movement are like those in other political parties and that Chávez has effectively "managed to place himself above the internal differences that exist."
"I would discard the possibility, at least in the short term, of infighting breaking out among the Chavistas," Ellner said.
Jaua and other close Chávez allies insisted they are united, and the vice president accused opponents of falsely trying to create the impression of a "vacuum of power" in the country. He said the situation is totally stable and "there is a government in full operation."
The opposition questioned the government's handling of the situation.
"The government doesn't respect us when it says it's functioning normally," said Ramon Guillermo Aveledo, a spokesman for the country's opposition coalition. "Because it isn't functioning normally, and they know it."
Based on reporting by the Associated Press.
Follow us on twitter.com/foxnewslatino
Like us at facebook.com/foxnewslatino