Vatican convenes journalists, papal pardon expected for ex-butler who stole, leaked documents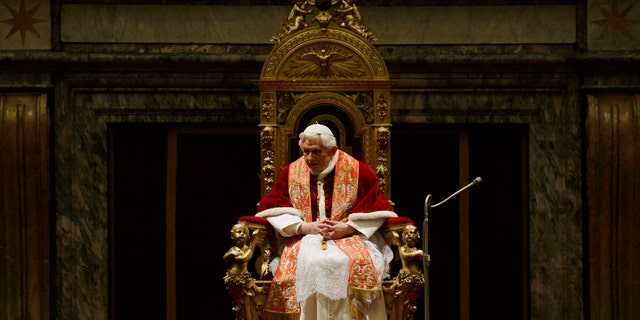 NEWYou can now listen to Fox News articles!
VATICAN CITY – The Vatican has summoned journalists for a briefing on what Italian news reports say is an expected pardon for Pope Benedict XVI'S former butler, who stole the pontiff's personal papers and leaked them in a bid to expose the "evil and corruption" in the Catholic Church.
Paolo Gabriele was arrested May 23 after Vatican police found heaps of papal documents in his Vatican City apartment. He was convicted of aggravated theft by a Vatican tribunal on Oct. 6 and has been serving his 18-month sentence in the Vatican police barracks.
The Vatican has made no secret that the pope would pardon Gabriele. The only question was when. A pre-Christmas pardon was widely expected.
Veteran Vatican journalists reported the announcement would come Saturday, and the Vatican press office scheduled a last-minute briefing.